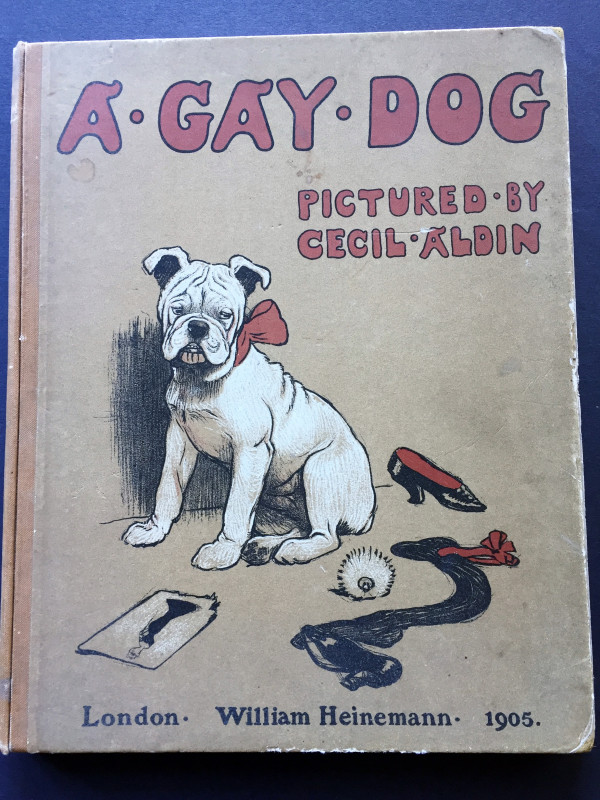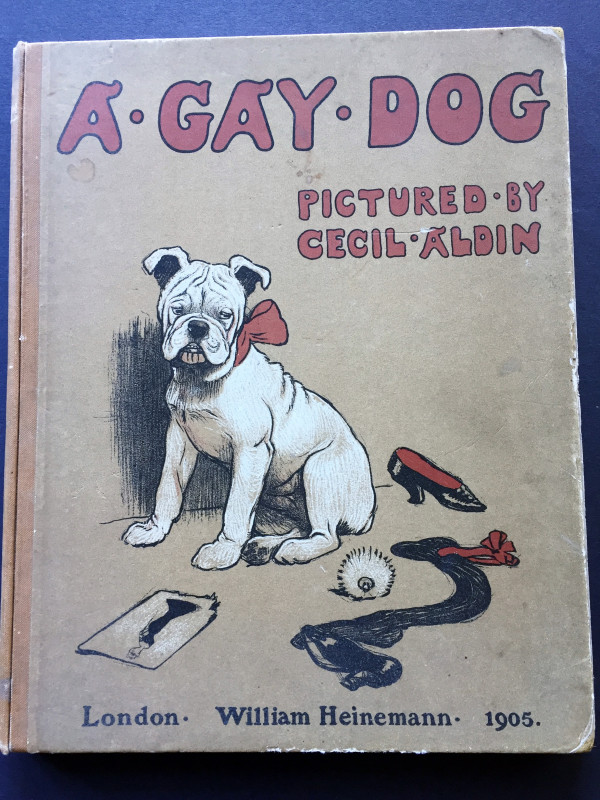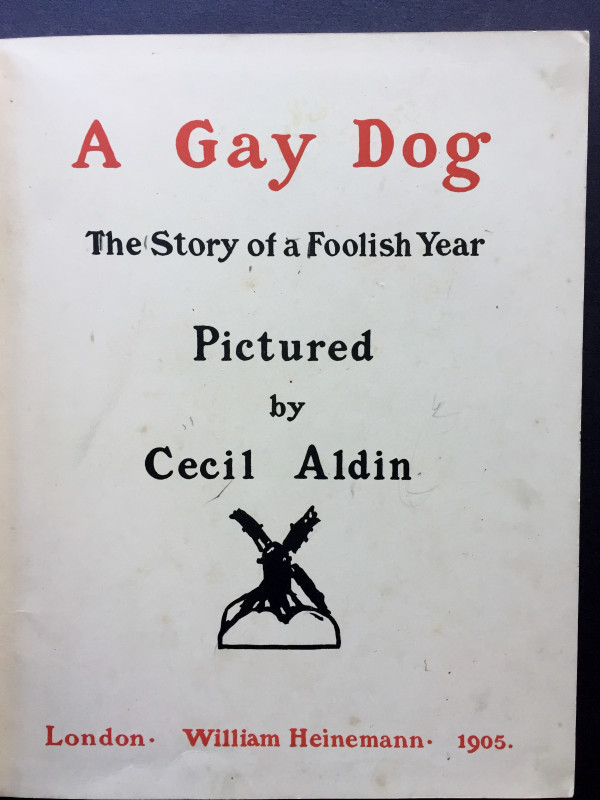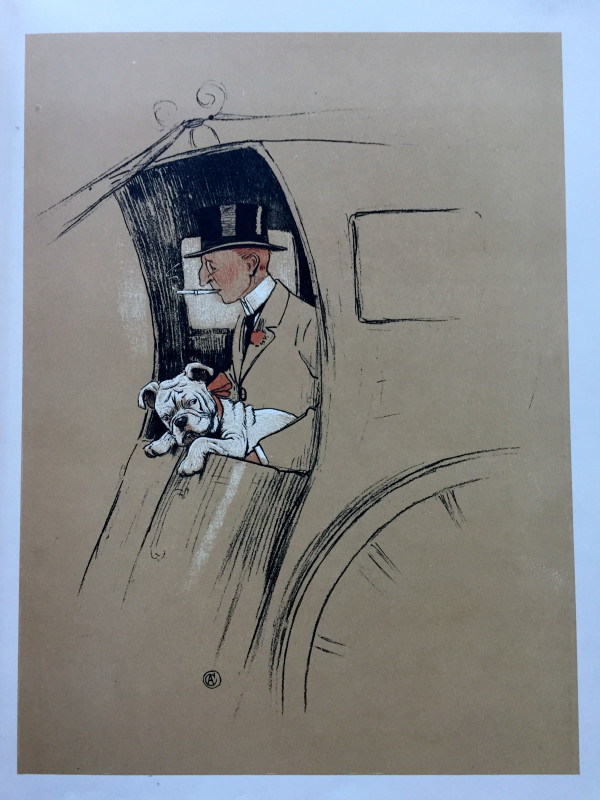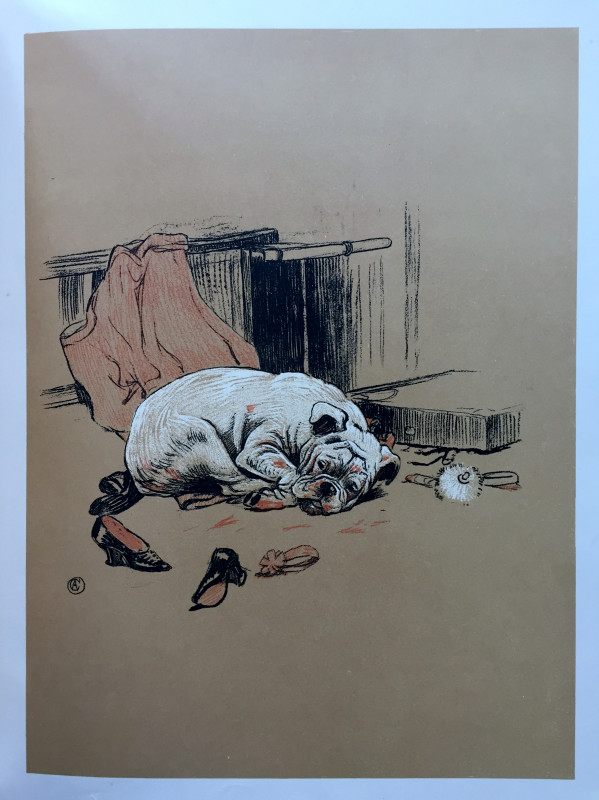 Book Description
This is a First Edition copy of this engaging tale of the adventures & antics of a British bulldog told entirely from the dog's point of view. It was written by prolific artist & illustrator Cecil Aldin who was widely renowned for his paintings & sketches of animals, sports & rural life. The illustrations are warm, perceptive and absurdly humorous. Definitely not just for dog-lovers!
Date
1905 (First Edition)
Binding
Decorated paper over boards featuring the celebrated bulldog on the front with a vignette of a bulldog on the reverse. Titles in black & brown on the front cover.
Publisher
William Heinemann
Illustrator
Profusely illustrated with Cecil Aldin's full page brown-toned illustrations of a larger-than-life bulldog amid all his adventures
Condition
G (Rubbing to outer edges : rust stains from staples along inner edge of front & back covers, not affecting any other pages)