Regretfully, due to Covid-19, all our fairs up until the end of December have now been cancelled.
COME JOIN US ON 29TH NOVEMBER AT 12 NOON WHEN OUR XMAS ONLINE BOOK FAIR GOES LIVE!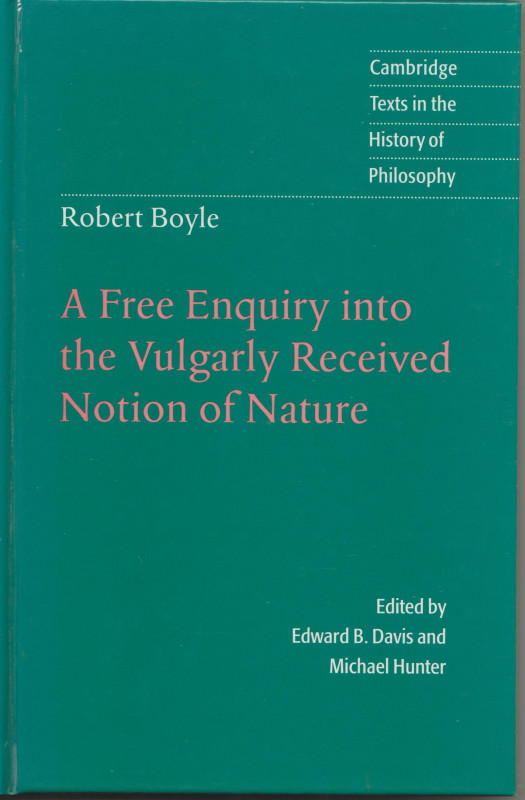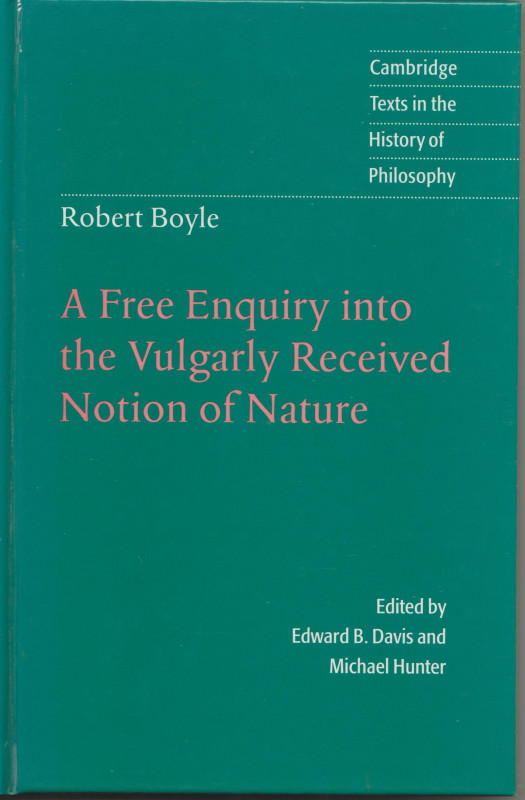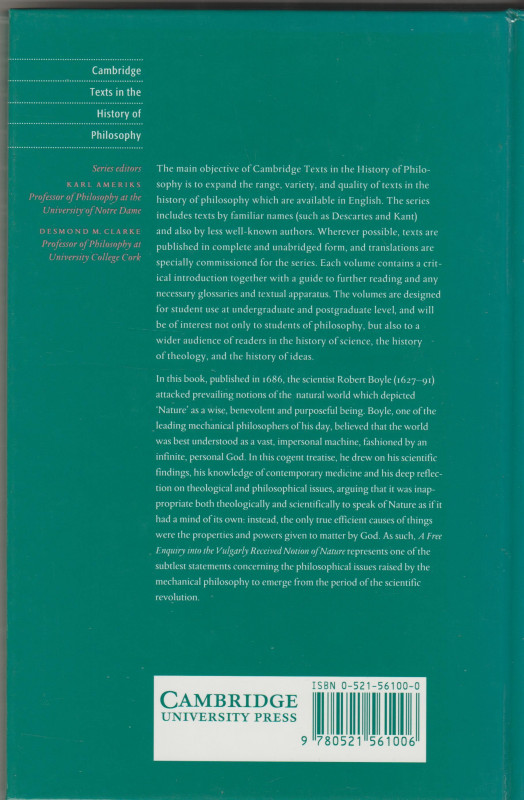 Book Description
This is a laminated 1st edition H/Bk copy of "A Free Enquiry into the Vulgarly Received Notion of Nature" by Robert Boyle and edited by Edward B Davis and Michael Hunter and published by Cambridge University Press in 1996. The book has 207 pages of text with no marks or inscriptions. The book has no damage to the edges or corners and looks unread. It does not look like a "Print on Demand" copy! If you have any questions about the book or its content please email me.
Author
Robert Boyle, Edward B Davis, Michael Hunter
Publisher
Cambridge University Press