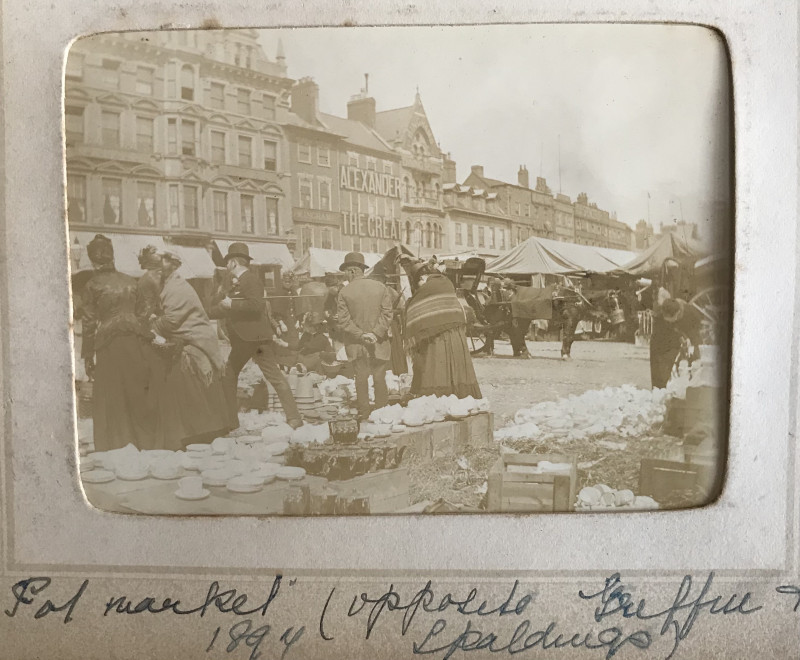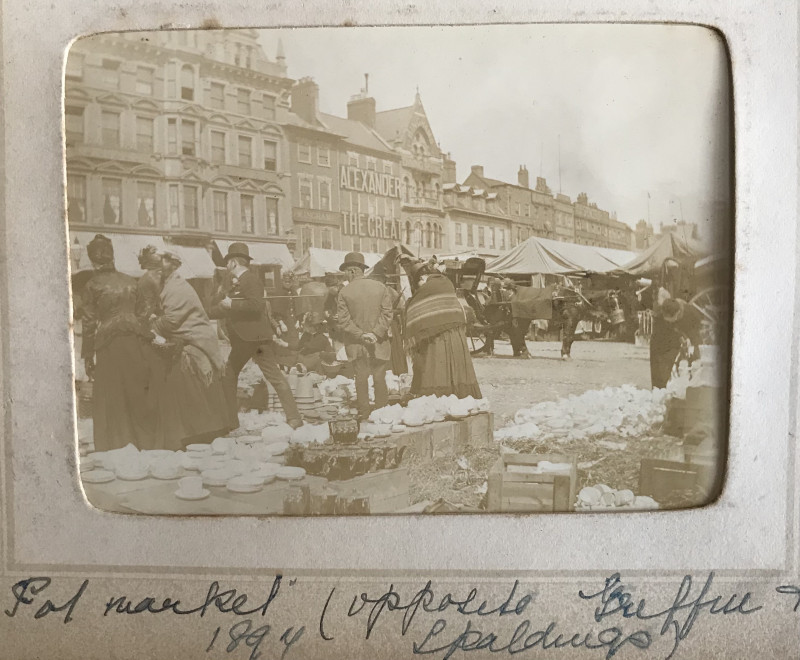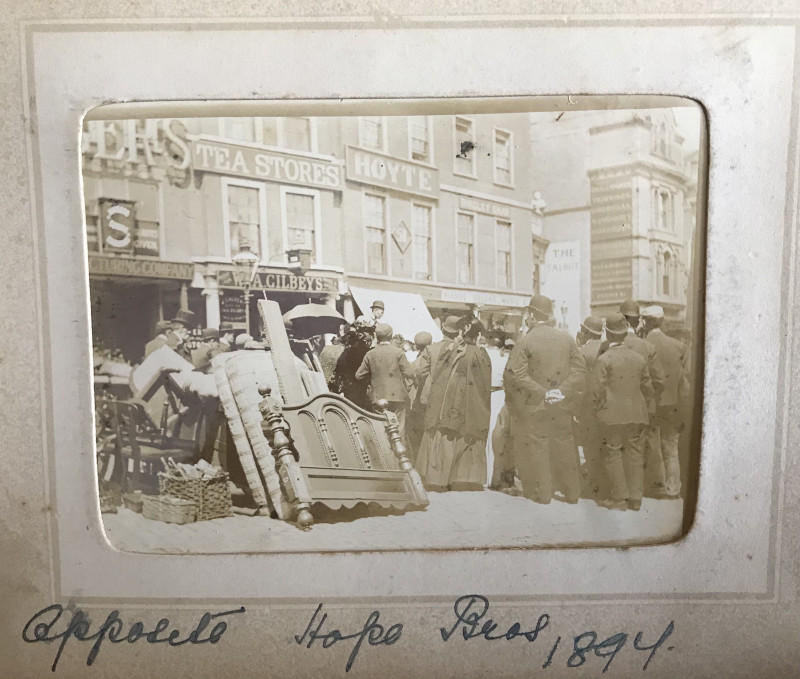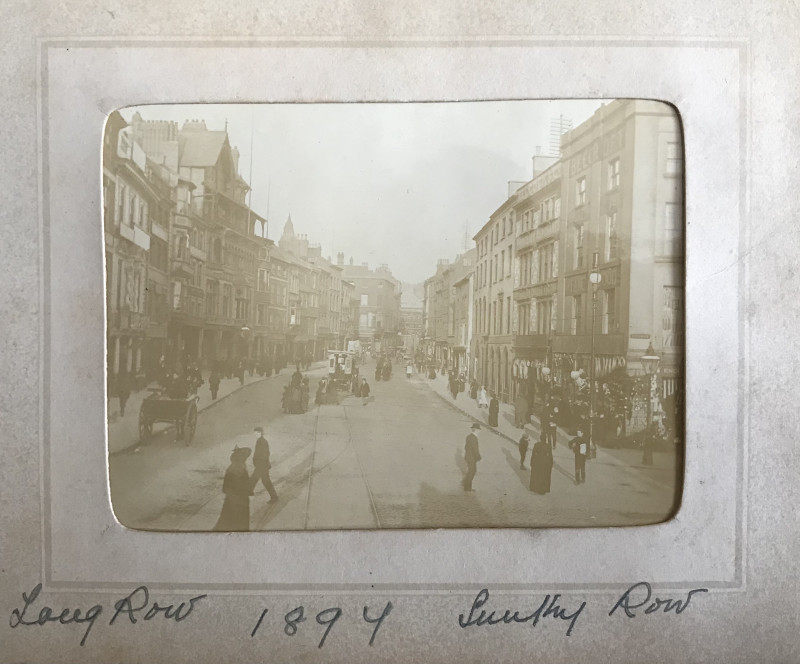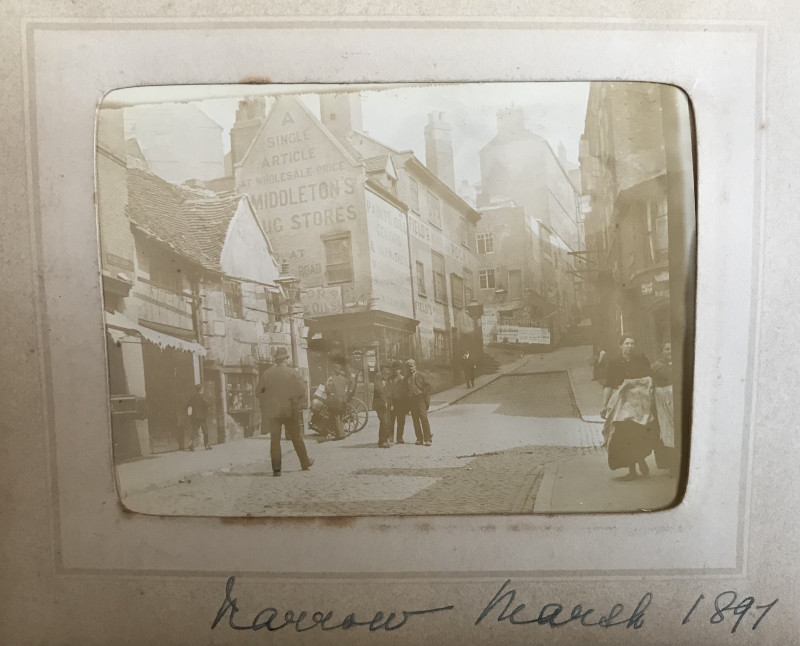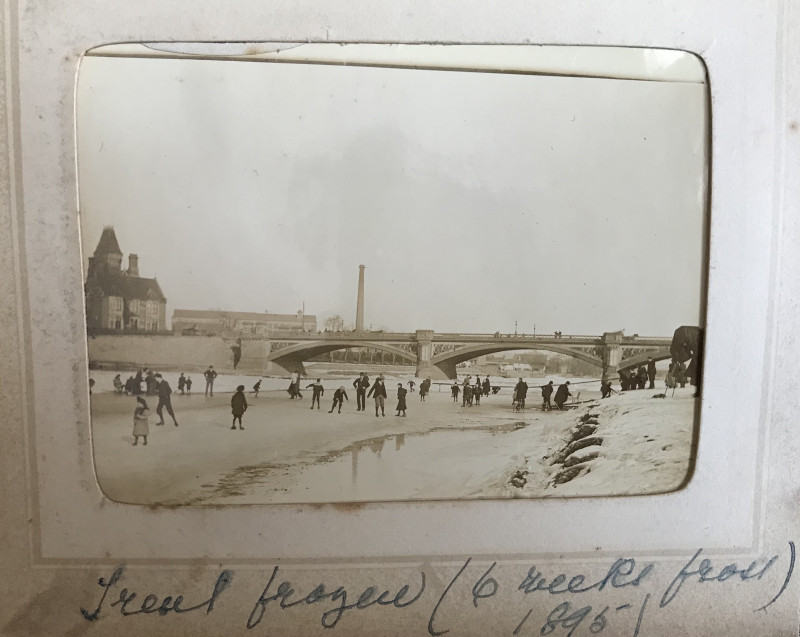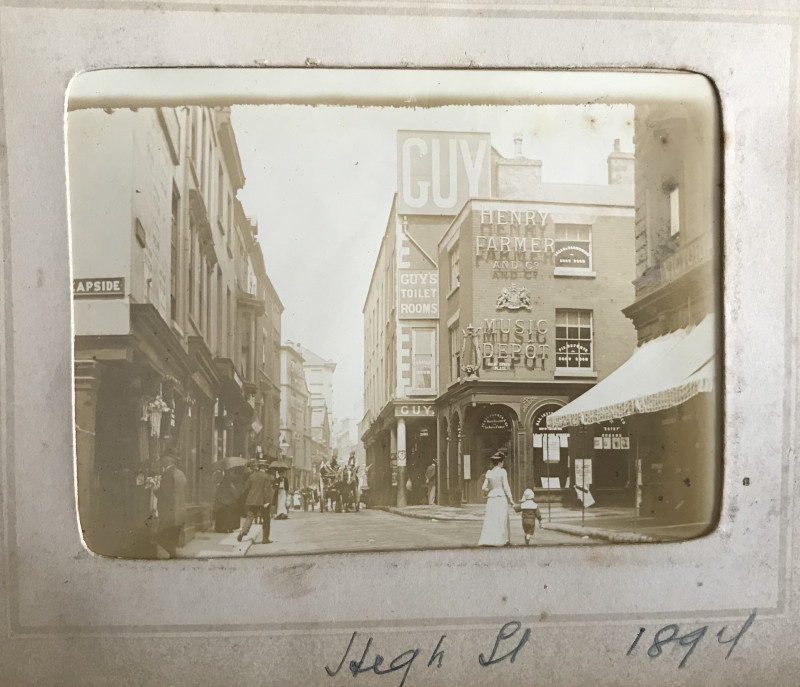 Book Description
Album Size 17 x 13cm. Image size approx 10 x 8cm. Contains original photographs of Long Row/Smithy Row, Pot Market (Opposite Griffin & Spalding), High Street, Canning Circus, Lower Parliament Street, Friar Lane (Park Street, Spaniel Row), Narrow Marsh, Shire Hall, Trent Frozen (6 Weeks Frost), Opposite Hope Brothers, Trent Frozen 1895, Nottingham Castle (Industry Beneath) plus others without captions (some local, some not) 24 images in total. Bound in original half black leather, Binding still solid, worn to edges. Foxing to endpapers, mounts with toning commensurate with age. Photographs mainly in very good clean condition, just a couple with small crease marks. Most images are captioned with a place & date (1895 - 1897)
Dealer Notes
Photographs taken by Philip Herbert Burnie (1874-1920) son of Dr. Thomas Burnie (1838-1915) who lived in Mansfield Road, Nottingham.
In the 1891 census Philip was living at home with his parents and described as a joiner, but circa 1895 he emigrated to Canada (financed by his father) with the intention of becoming a farmer, settling in Saskatchewan.
He soon returned to Nottingham and moved up to Scotland to farm near Lockerbie, taking over Carterton Farm, which had been tenanted by Arthur John Burnie (relation) who had run away (with the outraged father of a pregnant girl on his heels) to join the army!
Philip was back in Nottingham (Forest Road) by 1911, the farming enterprise having failed & worked as a cinema manager in a partnership which also failed.
He then ran off to Sheffield to be with his mistress, and worked as a projectionist at the Globe Picture House, Attercliffe.
Unfortunately Philip died in 1920 of a 'Gangrenous Appendix' brought on by receiving a kick from a horse.

This most interesting information came from a relative of the family, from whom I purchased the album.
Author
Burnie, Philip Herbert