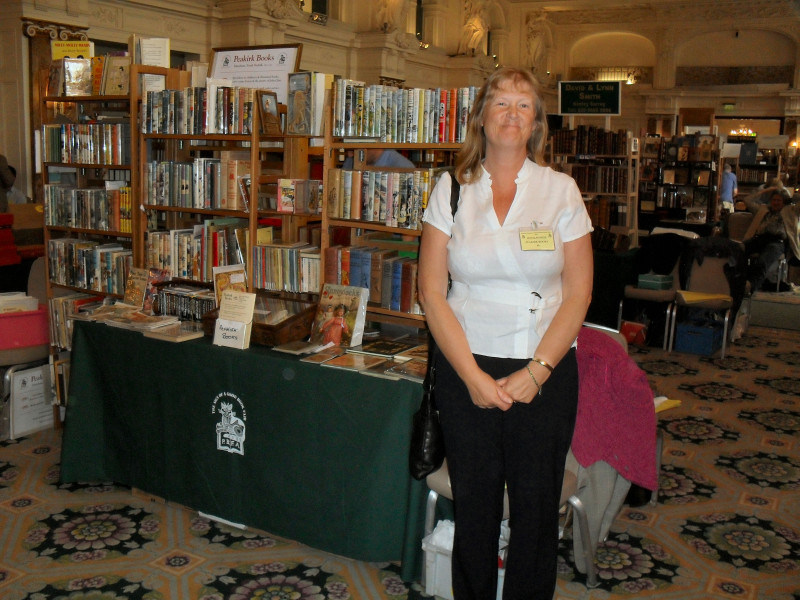 Member | Dealer
Peakirk Books
Contact Details
Name:
Heather & Jeff Lawrence, t/a PEAKIRK BOOKS, PBFA
Address:
3 Alexandra Road
Sheringham
Norfolk
NR26 8HU
Information
With over 25 years experience, we are specialists in 20th century juvenile literature and children's books stocking most authors of boys & girls story books including Enid Blyton, Elinor Brent-Dyer, W. E. Johns, Malcolm Saville, M. E. Allan, E. J. Oxenham and many, many more. We also stock collectable fairy tales & illustrated books including Arthur Rackham, Ida Outhwaite & Lewis Carroll, plus the more modern classics of Roald Dahl & Harry Potter. Additionally we carry a large selection of very good condition Rupert Annuals and original Ladybird books. CRIME FICTION is our other specialism with a large selection of Agatha Christie, Gladys Mitchell, John Rhode, Miles Burton, E. C. R. Lorac, Glyn Carr ( Showell Styles ) and many more authors available. We also provide a free book search service for ANY book on any subject or value, and there is no fee or obligation to buy if we're successful. Finally, we have a well established website with a full internet & mail order service and we ship to most destinations worldwide.
Specialisms
Booksearch
Colour Plate Books
Crime
Detective Fiction
Ephemera
Illustrated
Scouting & Guiding
Children's
Join PBFA
Membership of the PBFA is open to anyone who has been trading in antiquarian and second-hand books for a minimum of two years subject to certain criteria.
Find Out More