Dublin - New dates
25th Nov 2023, 26th Nov 2023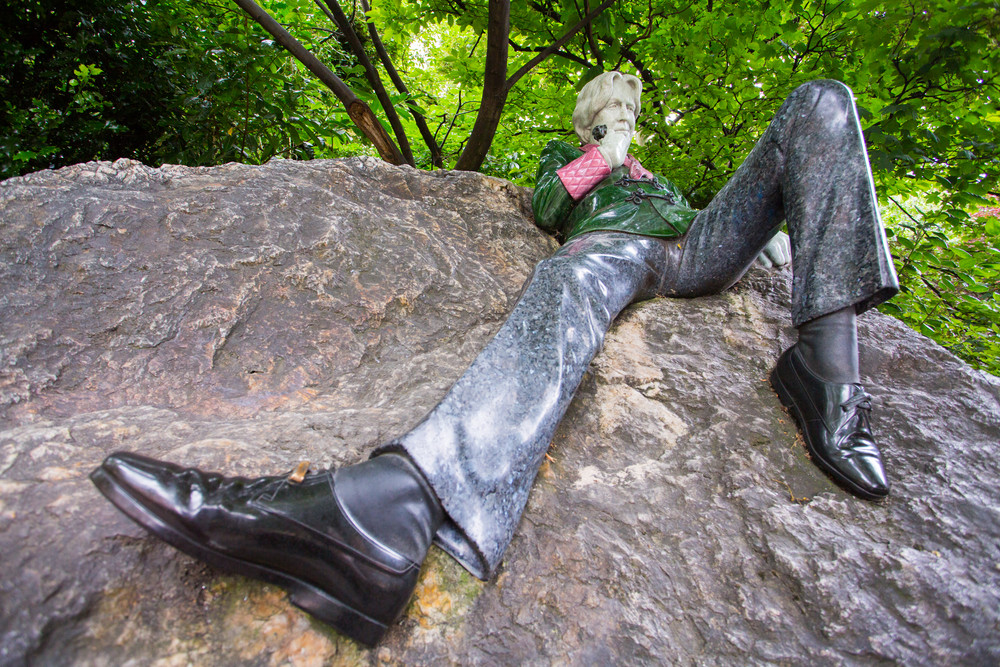 Event Information
The fair has been re-arranged for these new dates.

Esteemed booksellers from Ireland, Scotland and England descend on one of Ireland's finest hotels for the annual PBFA book fair. From general secondhand books to exceedingly rare items, the fair encompasses books, prints, manuscripts and ephemera.

Established for some twenty years, the Dublin book fair has been opened in the past by various writers, including not one, but two Booker prize winners in John Banville and Anne Enright.

Parking is available at the hotel and there is easy access to train and bus services. The Royal Marine offers full disabled access and enviable bar and restaurant facilities available throughout the day.

The image you see is the statue in Merrion Square, Dublin, of the Irish poet and playwright Oscar Wilde who was born in Dublin in October 1854.
Ticket Information
Admission € 2.00
Travel Information
Train
The DART runs every 5 minutes during rush hour periods and every 20 mins during the day from Dublin to Dún Laoghaire. The journey offers stunning views of the South East Coast. Irish Rail is the national rail service and operates a regular service throughout the country. The DART links up with Irish Rail at Connolly Station, as it does with The LUAS tram service.
Bus
Aircoach - A coach service to Marine Road is available from and to Dublin Airport and the hotel is only a 2-minute walk away. You can buy a ticket directly from a company representative at the airport arrivals stop at Dublin airport or alternatively you can purchase one from the driver when boarding the Aircoach at any of the stops. The Aircoach Dublin Airport stop is located just outside the Arrivals Halls at both Terminal 1 and Terminal 2. For further information check out www.aircoach.ie
Bus
Dún Laoghaire is serviced by Dublin Bus. The terminus is located at the DART station. Buses – 7, 7a, 8, 45a, 46a, 59, 75, 111.
Parking
Parking is available at the hotel.
Get Directions
Guest Exhibitors
We are pleased to announce that we will have some special guests at this fair! Have a look at who they are.
Resources
Please find some helpful links below. If you need anything else, do not hesitate to get in touch.
Download Complimentary Ticket
Have a ticket on us! Just click the download button below and print out this ticket - do not forget to bring it with you to the fair.
Download
Download complimentary ticket
Download