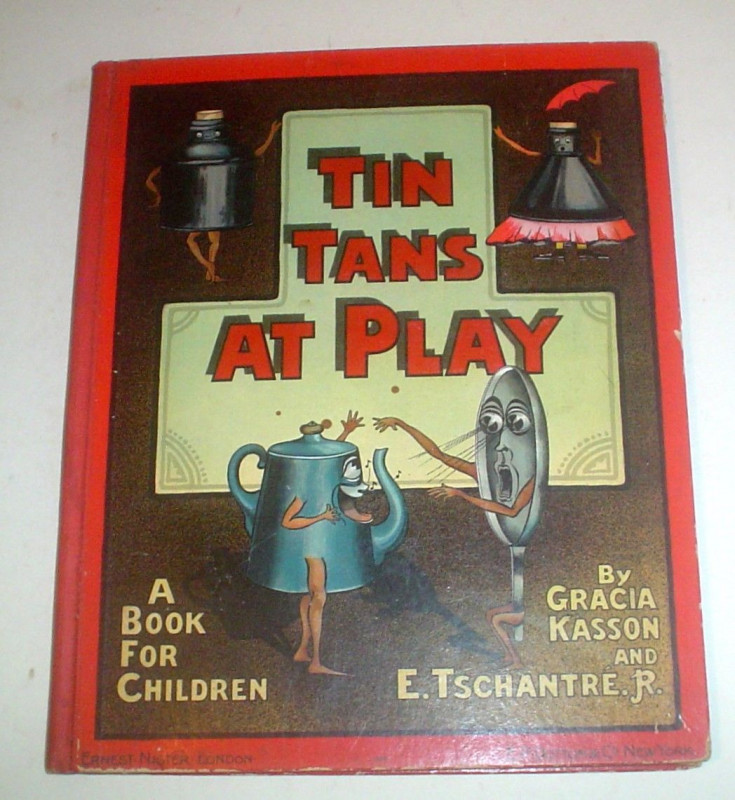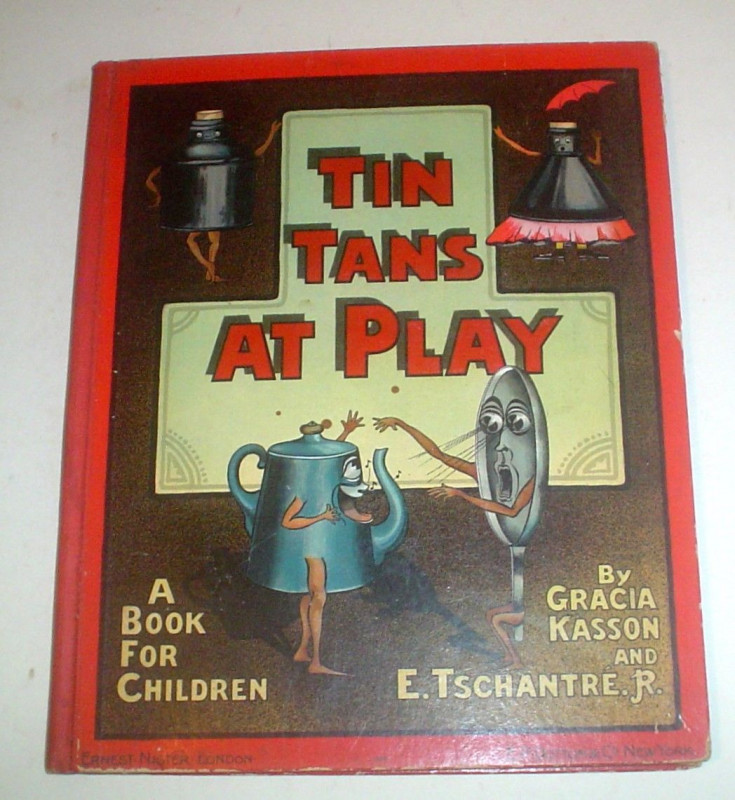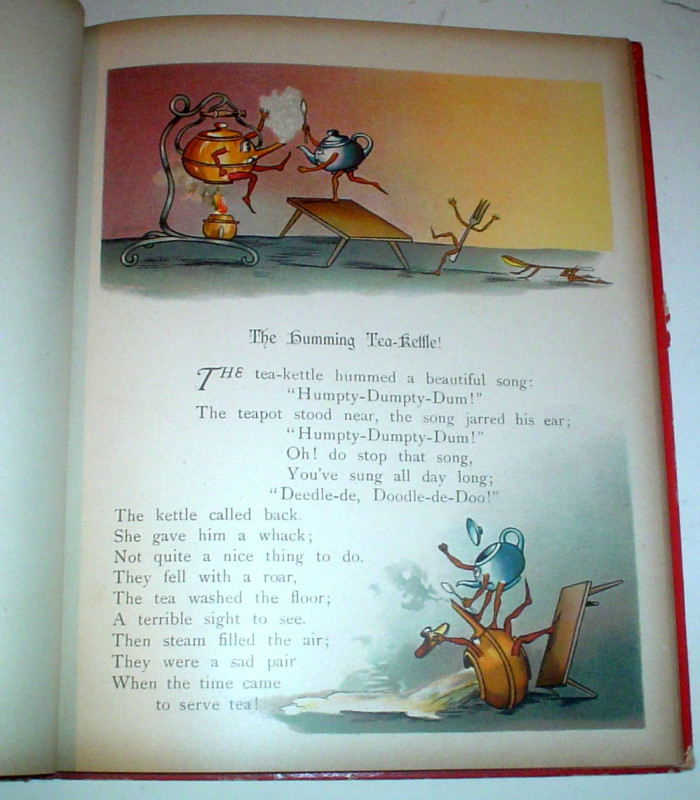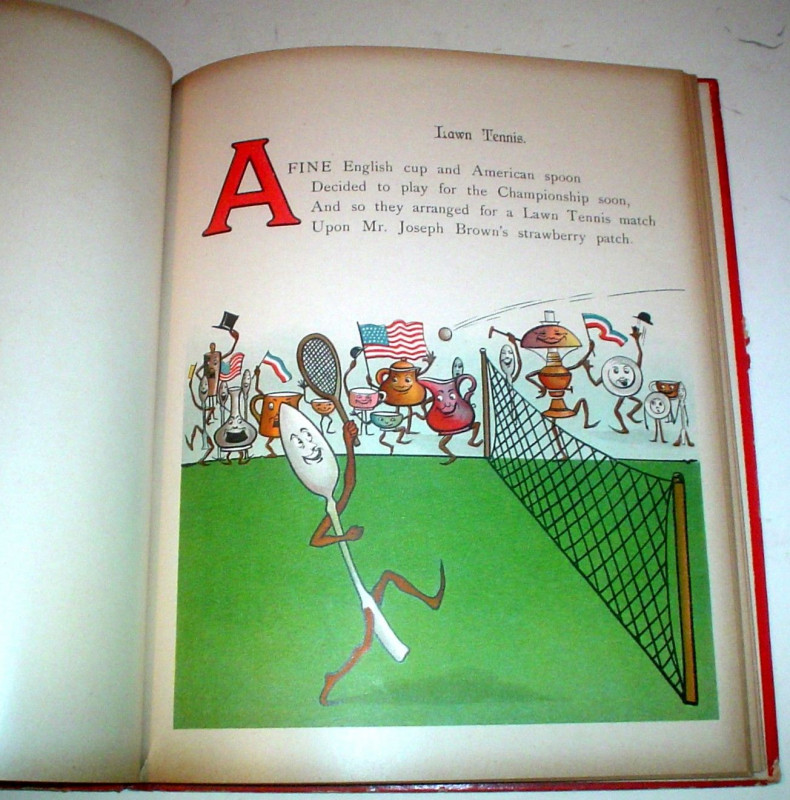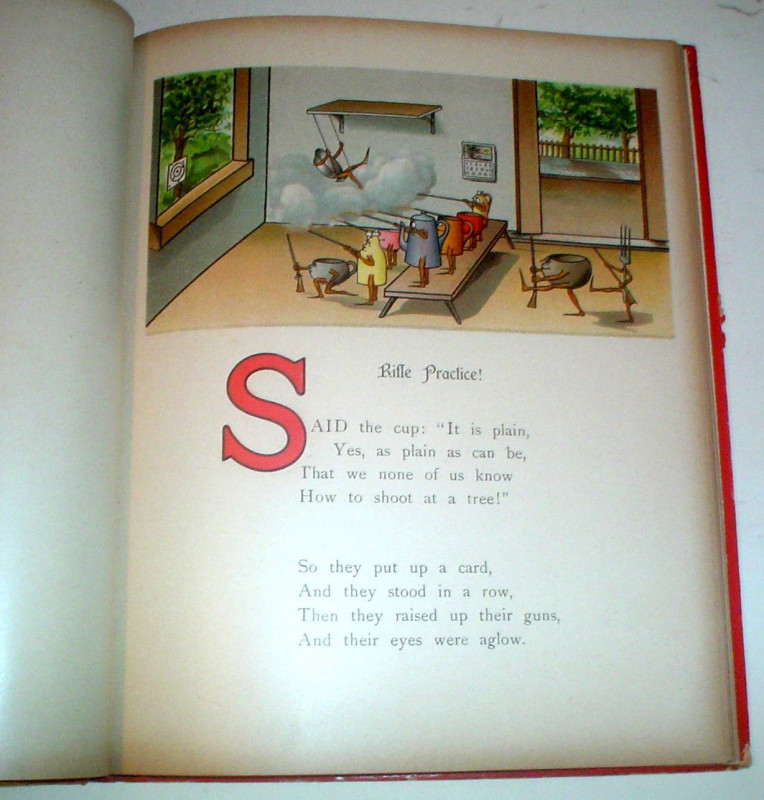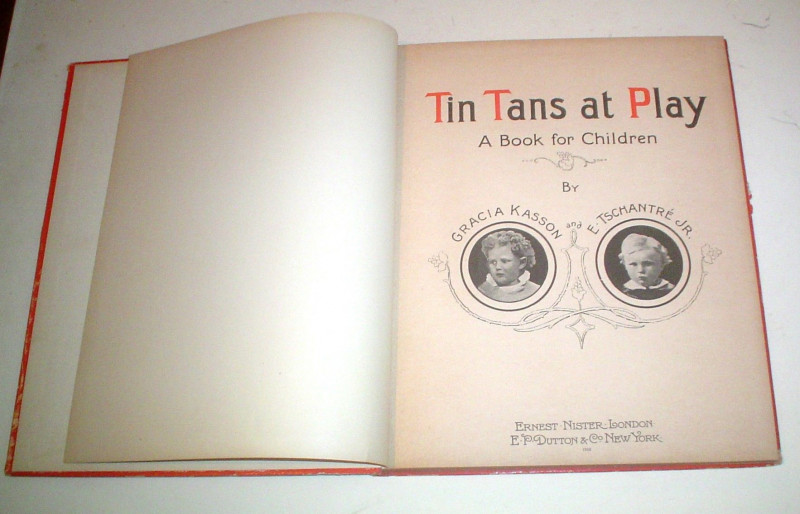 Book Description
FIRST EDITION. 4to. (11.2 x 9.2 inches). An unusual book featuring 26pp of verse, printed on one side of thick paper, each illustrated with full colour chromolithographs of anthropomorphised knives, pots and pans, tea kettles, clothes pegs, teaspoons, etc, in fact pretty much anything that you might find in an early twentieth century kitchen. Original thick card boards with full colour illustrations and lettering to the front panel, the rear plain red. Red cloth spine. There is some rubbing to the edges of the boards but overall this is a lovely, near fine copy of this scarce edition.
Author
KASSON. GRACIA. and TSCHANTRE. E. Jr.
Publisher
Ernest Nister. London. No date. 1906.