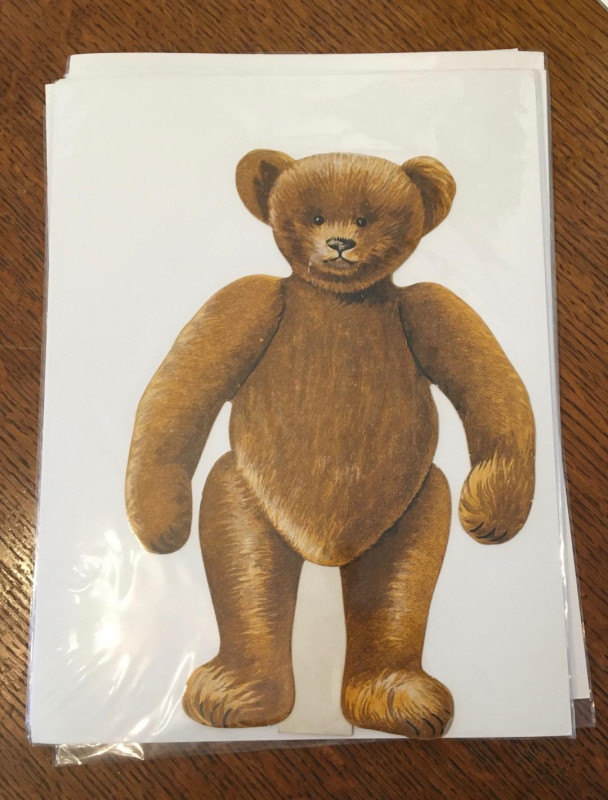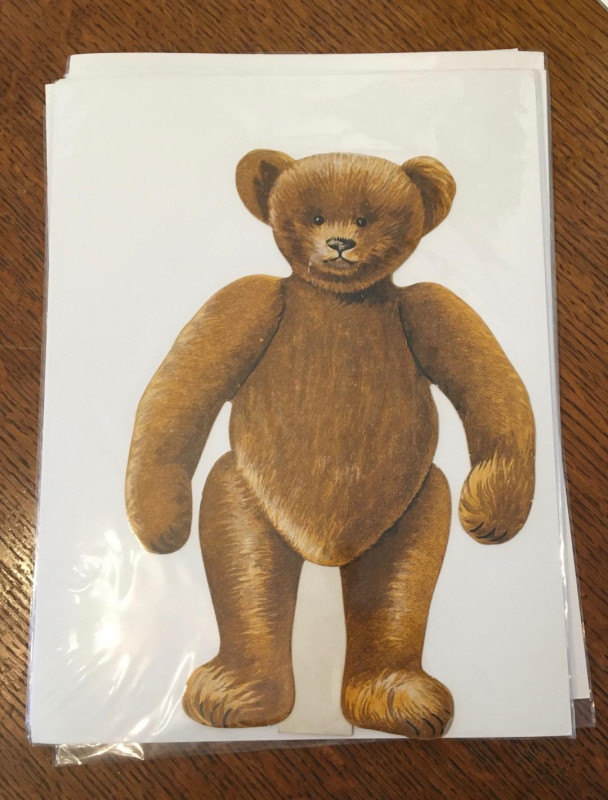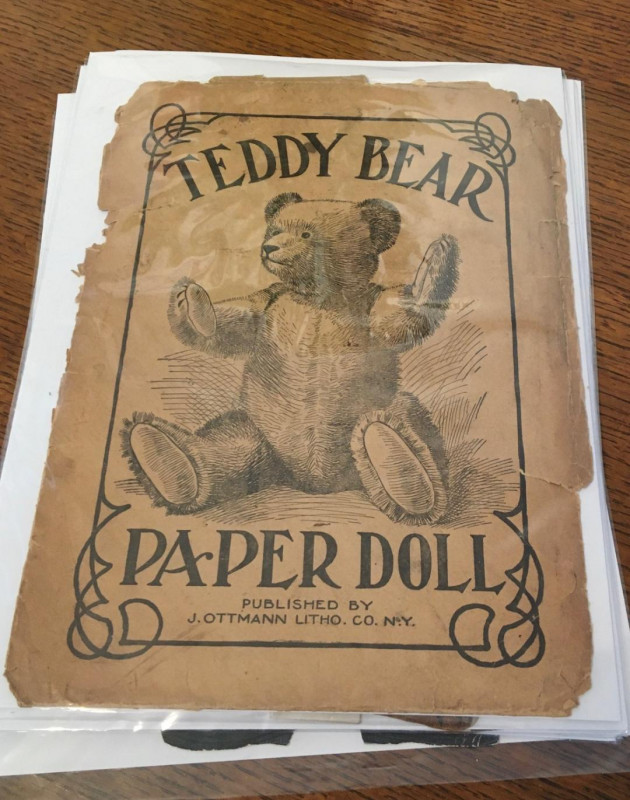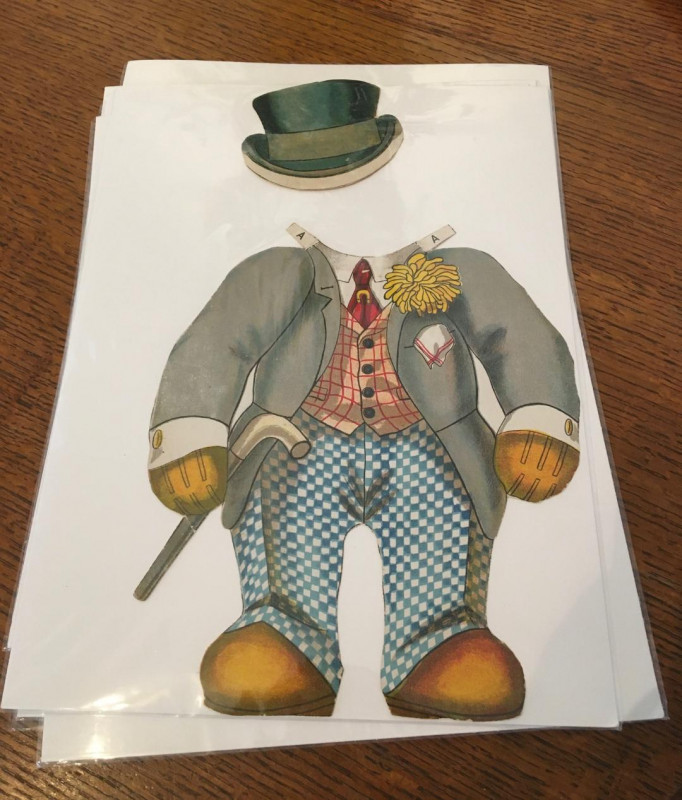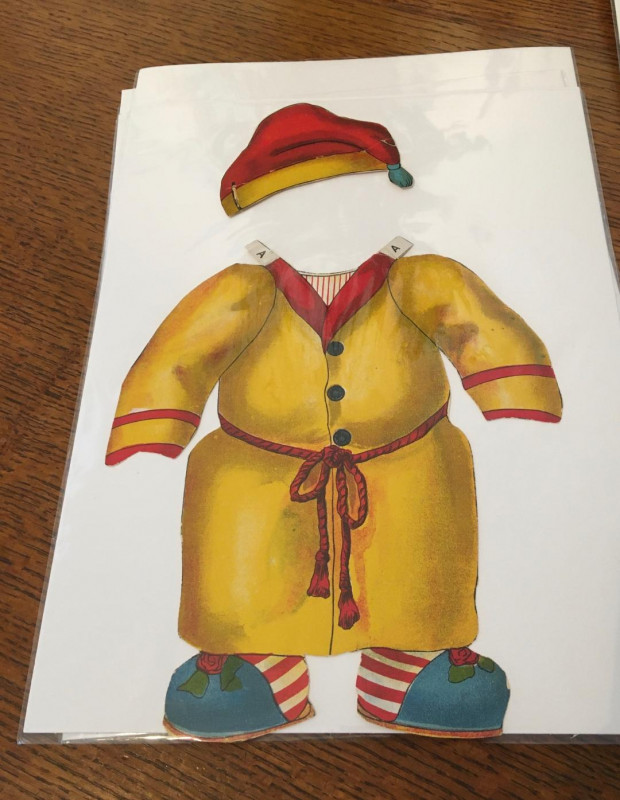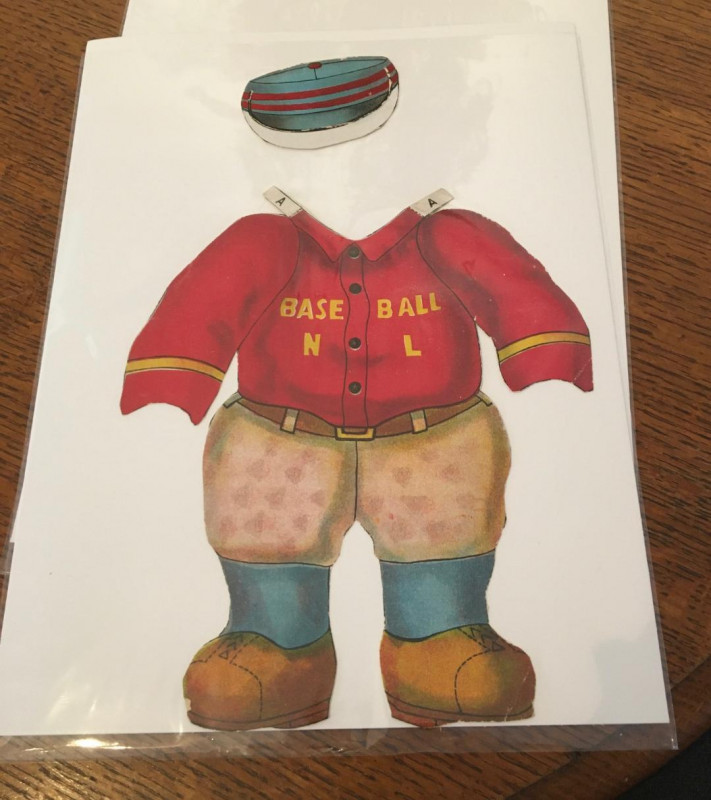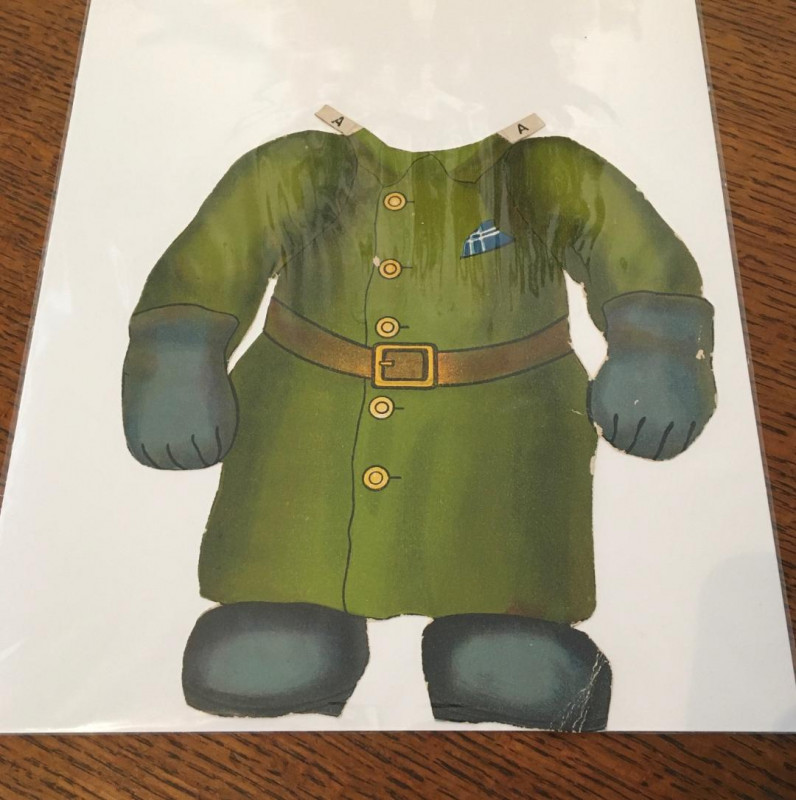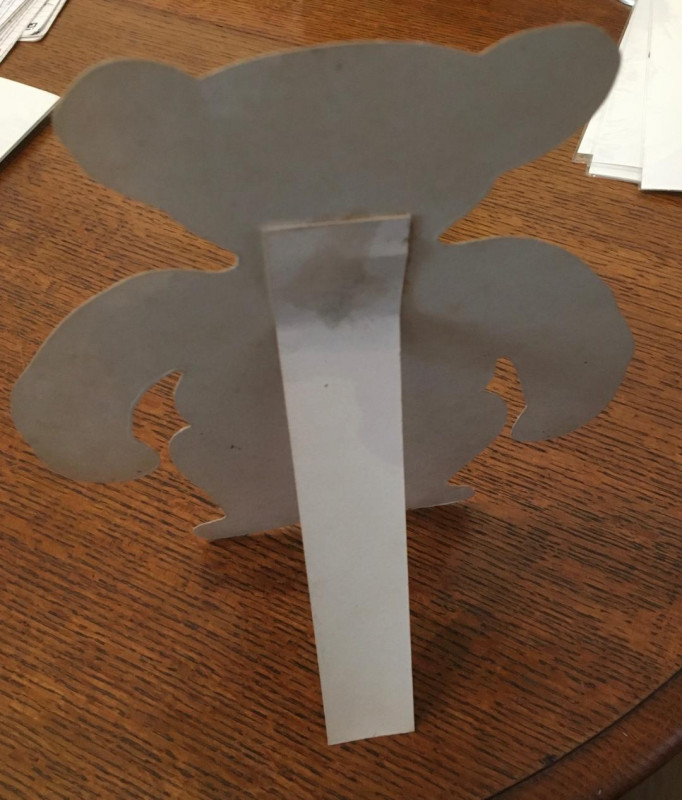 Book Description
Die-cut Chromolithographic Bear and clothing in original printed envelope. (Bear is 10.5 inches tall, envelope is 11.5 x 8.5 inches). The Bear has a (recently replaced) plain card back stand to keep him upright and the 5 outfits have tabs so can be laid onto the body. The hats have small slits and sit on the head, in between the ears. Each outfit comes with a hat but the Driver's cap is missing. The outfits are; a Dress Suit with vests, tie, pocket square and top hat; a Nautical Suit of blue blazer with gold buttons, stripes, anchors, and white trousers with a cap featuring an eagle; a Baseball Uniform for the NL, National League, with a striped cap; a yellow Bathrobe trimmed in red, striped socks, and a red sleeping cap; and a Driver's Coat with brass buttons, belt, and grey gloves (the cap is missing from this outfit). The Bear has just a few light scratches and a couple of the outfits have small creases but overall they are all in very good condition, the colours still bright and fresh. The envelope is chipped and torn to the edges but remains intact and the image of the bear is undamaged. A scarce item.
Author
PAPER DOLL. With five outfits.
Date
No date. Circa 1907.
Publisher
J. Ottmann Litho. Co. New York.