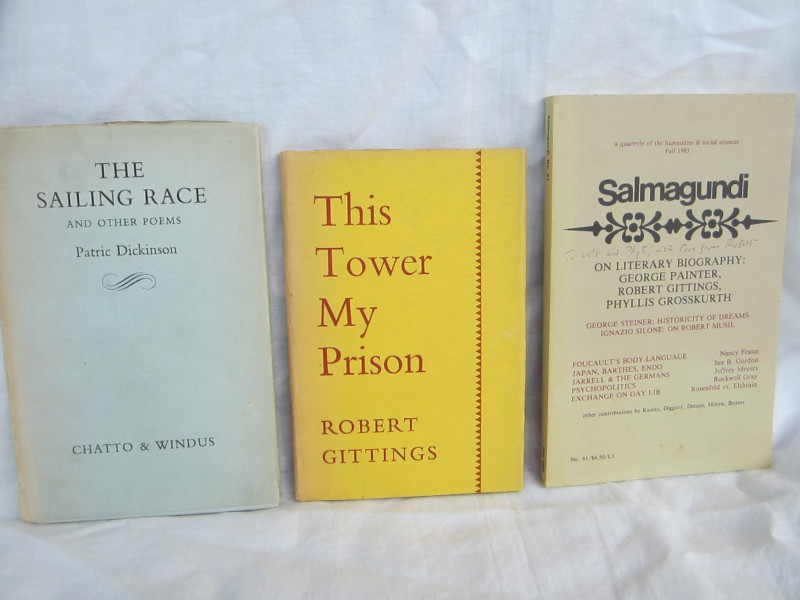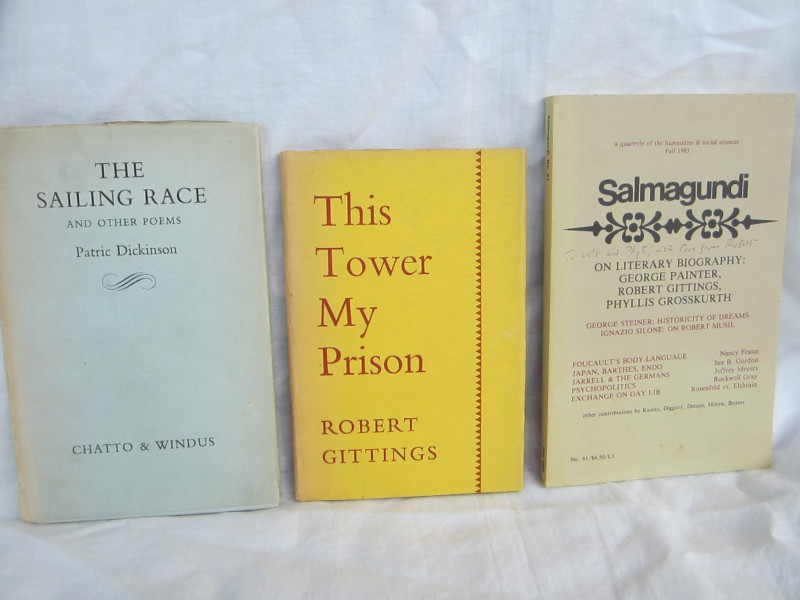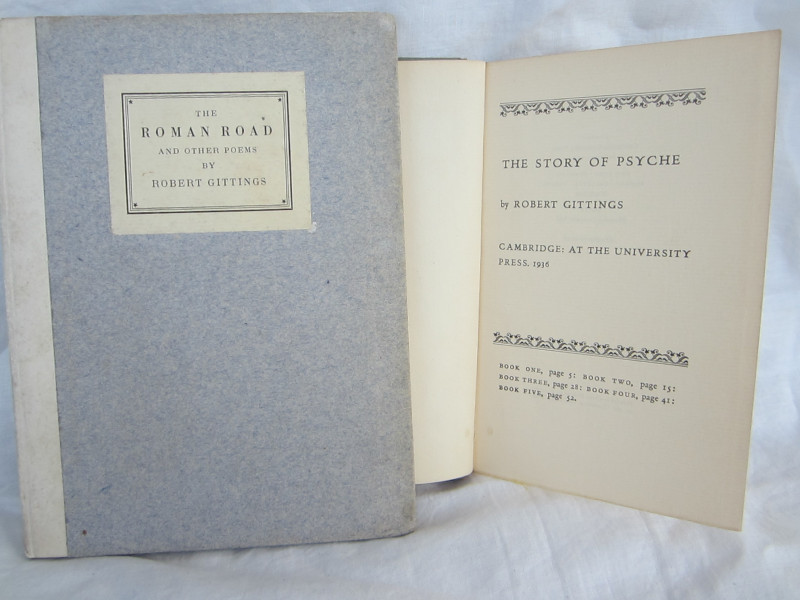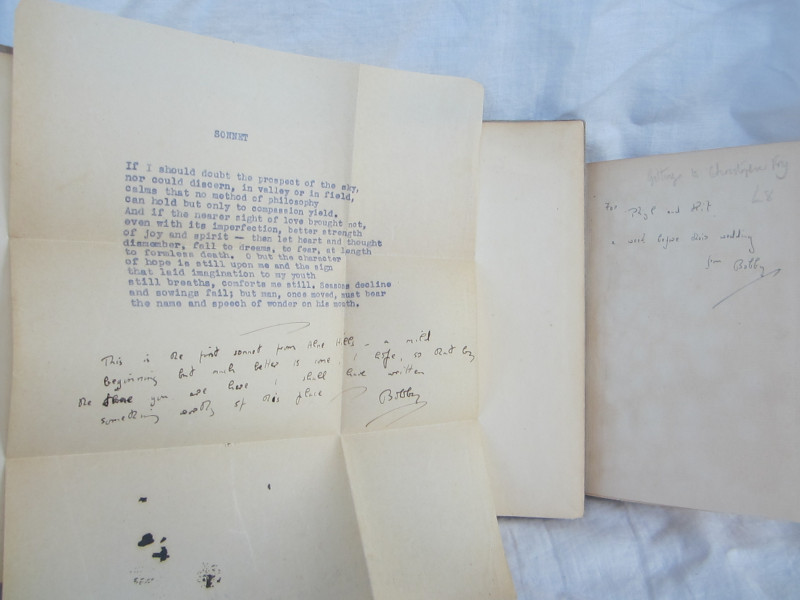 Book Description
1. THE STORY OF PSYCHE. C.U.P. 1936 with signed dedication to "Phyl & Kit" (Christopher Fry) 2. THE ROMAN ROAD. O.U.P. 1932 with typed sonnet & handwritten note from Gittings about his work loosely inserted 3. THIS TOWER MY PRISON. Heinemann 1961. dust wrapper. signed "Affectionately, Robert" 4. THE SAILING RACE by Patric Dickinson. Chatto & Windus 1952 1st. dust wrapper with 2 page, handwritten SIGNED letter from Robert Gittings to Christopher Fry loosely inserted. The letter asks Fry for literary advice. The book has a handwritten inscription from Gittings to Fry.
Dealer Notes
Also included is a 1st edition of THE STORY OF PSYCHE in a dust wrapper & a copy of SALMAGUNDI literary magazine (No. 61, Fall 1983) with an interview of Robert Gittings (pages 42-50). The front cover bears a handwritten inscription from Gittings to Fry "To Kit & Phyl, with love from Robert".

All 6 items sold together for £40.00
Illustrator
Not Applicable
Friends of the PBFA
For £10 get free access to our fairs, updates from the PBFA and much more.