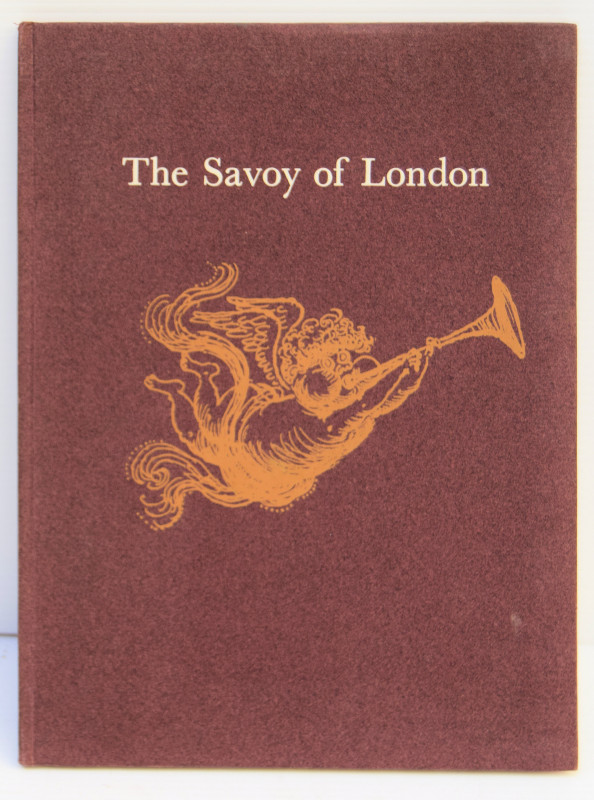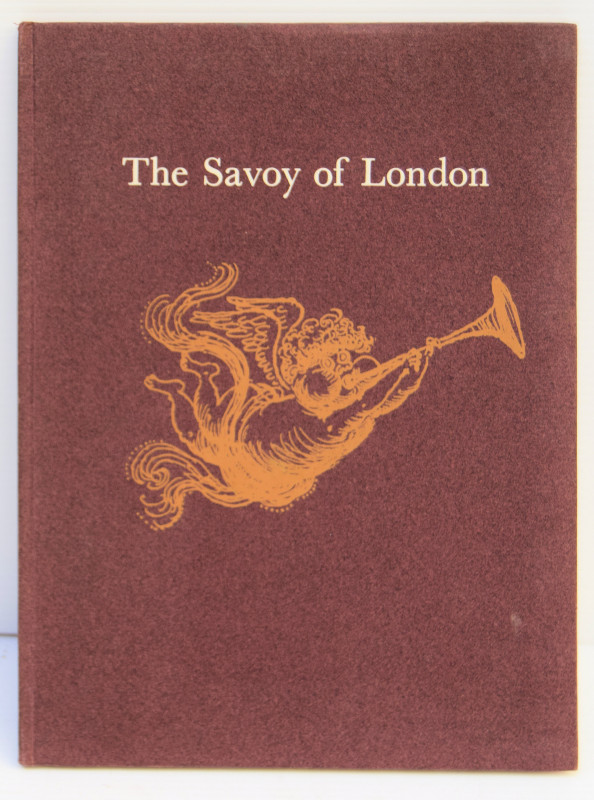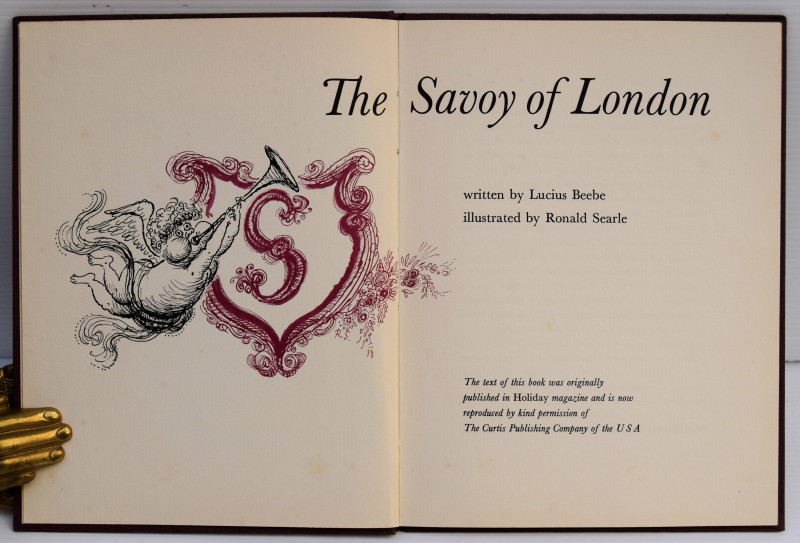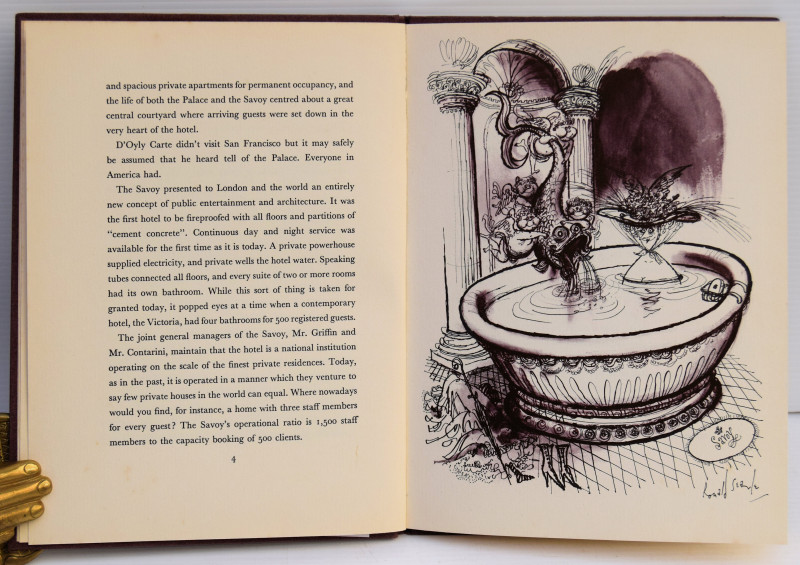 Book Description
A brief history of the Savoy originally published in the American Holiday magazine and here reproduced by permission of The Curtis Publishing Company of the USA.
Dealer Notes
FIRST EDITION (1963), 215 x 165 mm, reddish brown boards, white title and yellow Searle vignette to upper cover, pink endpapers, Frontispiece and 3 full page illustrations printed black and red, 3 red text vignettes.
# 27918
Author
SEARLE, Ronald. Text by Lucius Beebe
Publisher
Published by London designed and printed by Lund Humphries no date.
Illustrator
illustrated by SEARLE, Ronald
Condition
Fine crisp copy of the scarce first edition, no inscriptions. good condition