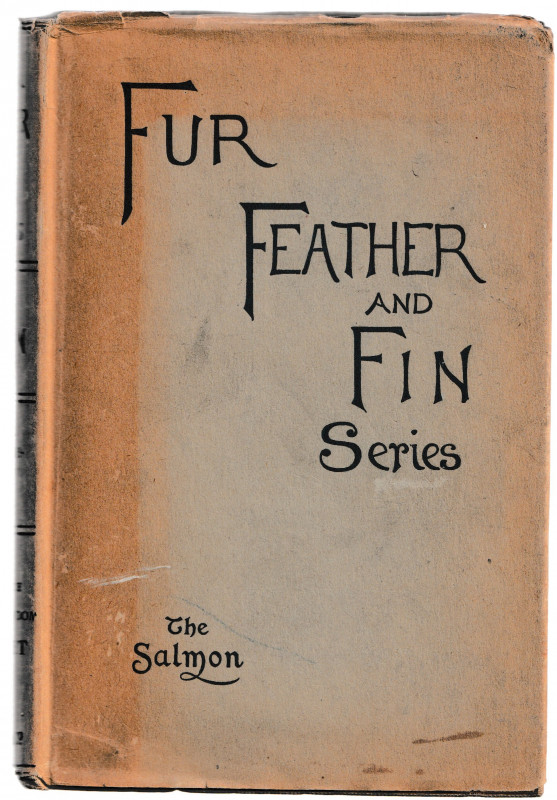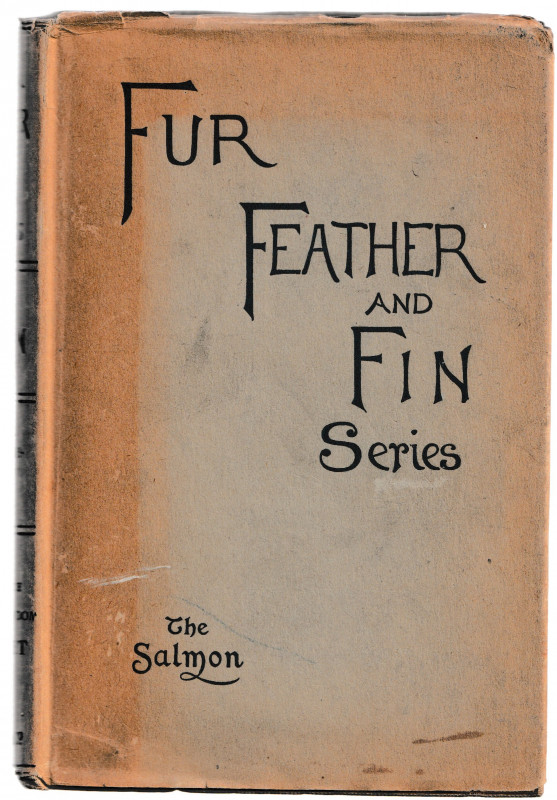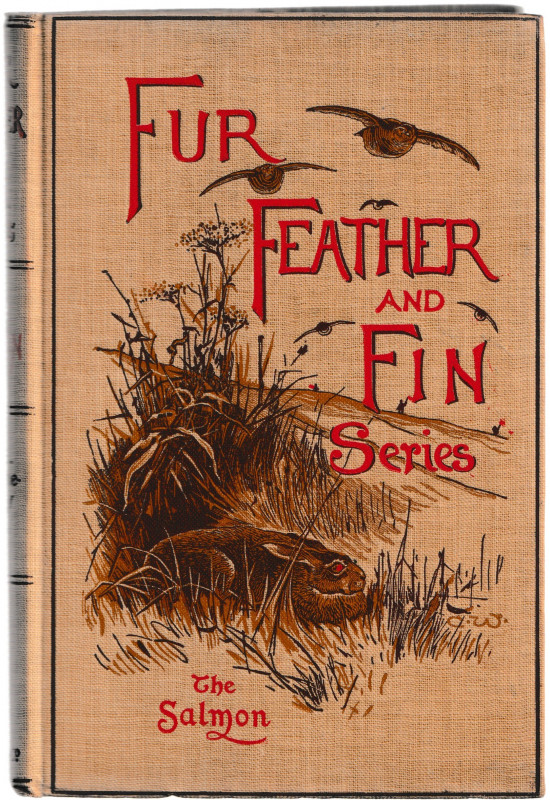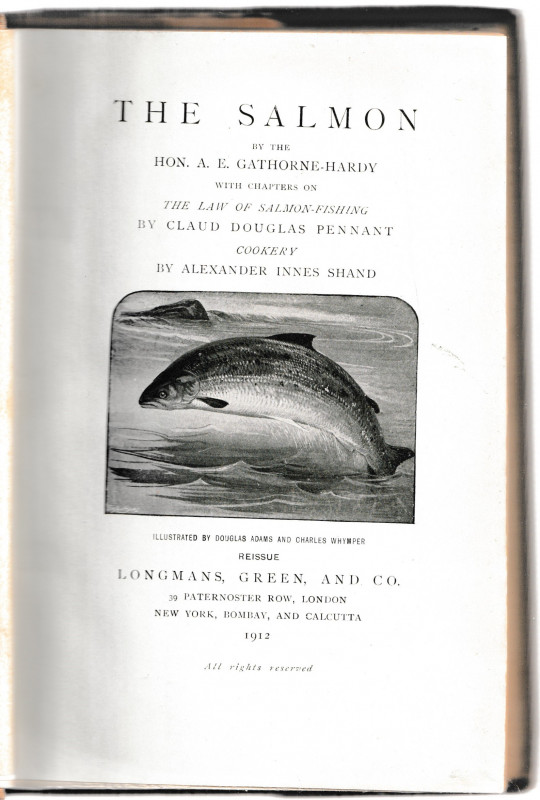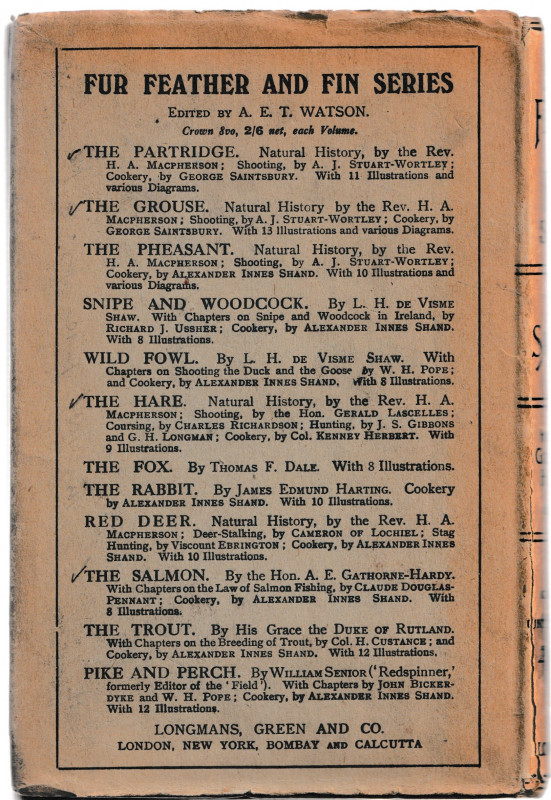 Book Description
This is a reprint of "The Salmon" by the Hon. A. E. Gathorne-Hardy and others published by Longmans & Co. in 1912 with its dust jacket. The book waas first published in 1898. It is part of the Fur, Feather and Fin Series edited by Alfred E. T. Watson. The book has 267 pages of text and a further 8 pages of black and white illustrations. There is a previous owners name and date on the inside of the front board but I have not found any other marks or inscriptions in the book. There are chapters in the book on the Law of Salmon Fishing by Claud Douglas Pennant and one on Cookery by Alexander Innes Shand. The book is in good condition with no foxing and only some darkening to the top of the pages. It has a slight lean and the binding is tight. The jacket is complete and is priced on the spine at 2/6d in the United Kingdom although there is a considerable tear between the back cover and the spine which I have not repaired. The jacket is browned and a bit brittle but is a rare survivor. Please note that I also have other titles in the series.
Author
The Hon. A. E. Gathorne-Hardy
Binding
Hard Cover + Dust Jacket
Publisher
Longmans, Green and Co.
Illustrator
Douglas Adams and Charles Whymper