WE ARE STILL NOT HOLDING PHYSICAL FAIRS ☹
BUT PLEASED TO ANNOUNCE OUR FIRST FAIR FOR 2021 WILL OPEN
ON 29TH JANUARY AT 12 NOON.
WE HOPE YOU CAN JOIN US!
1000's OF BOOKS/ITEMS ON OFFER TO SUIT EVERYONE! 😀
CLICK
HERE
TO ENTER

We wish all our readers a Happy, Healthy and Safe New Year!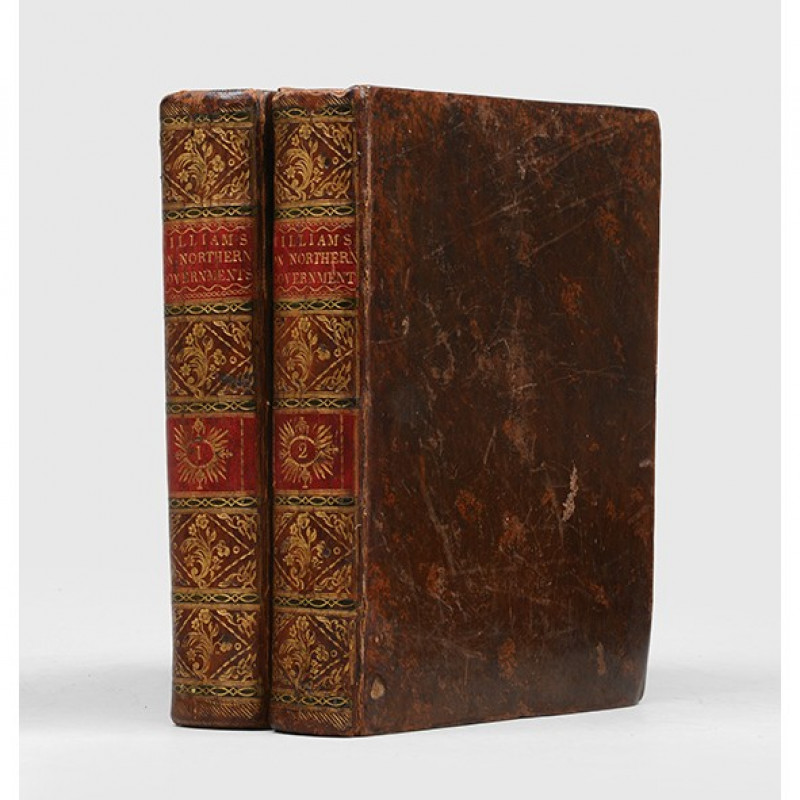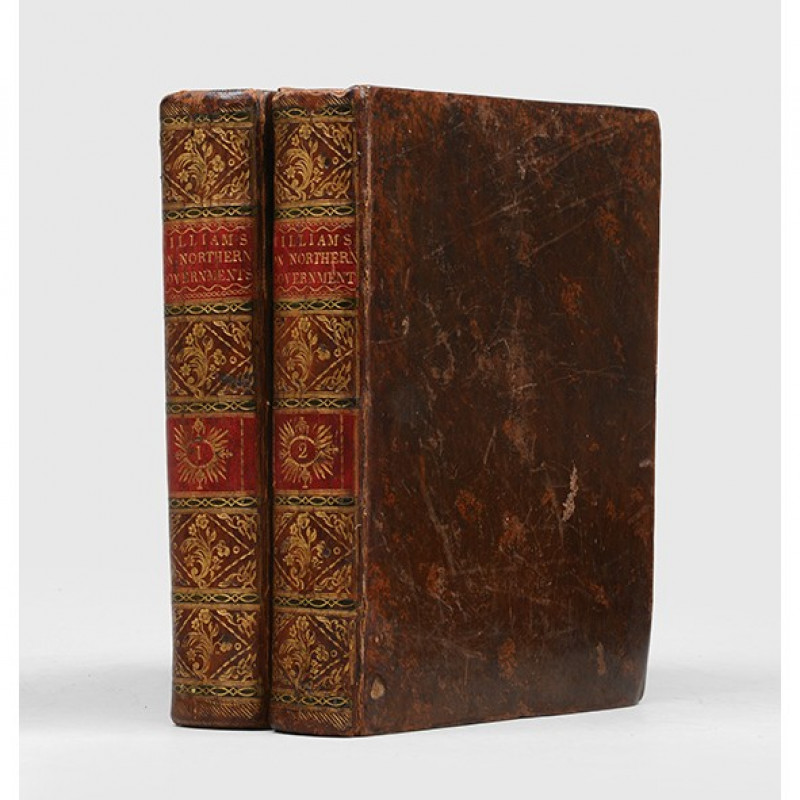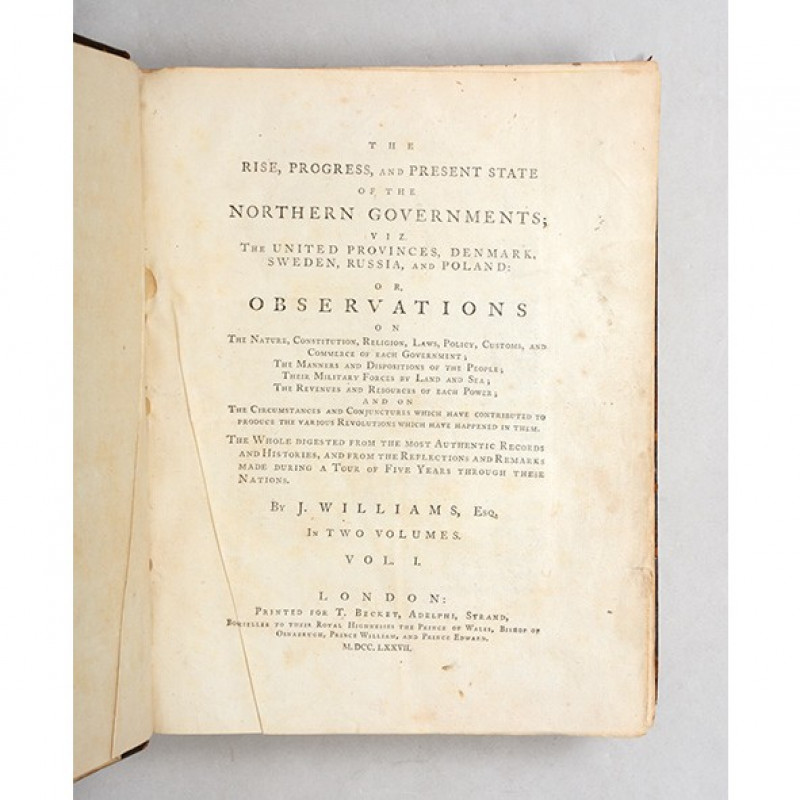 Book Description
First edition of a lengthy survey of the northern countries of Europe. The author acknowledges the assistance he received from various heads of state and dignitaries, not only through conversation, but from access to their libraries and public records. "Williams, deriding Voltiare for describing a country he had never visited, seems to have been in Russia in 1770. He refers to his interviews in St Petersburg and Moscow, consulting manuscripts (in German) in the Kremlin, and travelling '1700 versts in the Russian dominions to form some idea of the character of the mass of the people in this state'. He provides an overview of the geography and history of Russia, dwelling in particular on the reign of Peter I and the overthrow of Peter III. There is little evidence of his own observations, even when writing on 'manners and customs'" (Cross).
Binding
Contemporary mottled calf, spines elaborately decorated gilt, red morocco labels, yellow edges.
Condition
joints starting to crack but still very firm, corners and extremities worn, some surface scrapes and wear to boards, occasional spotting and the odd stain; generally still a very good copy.