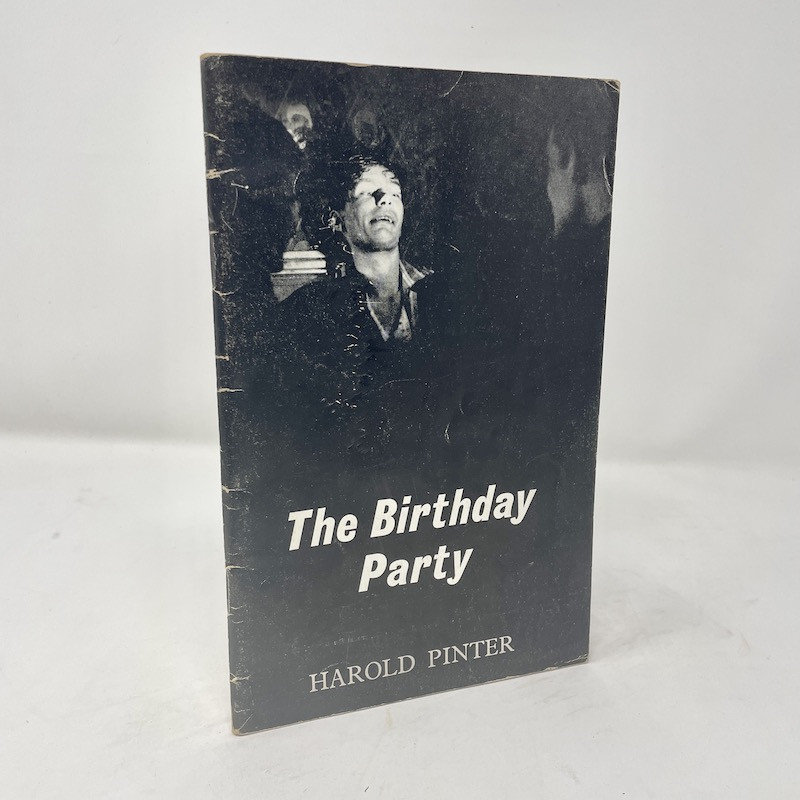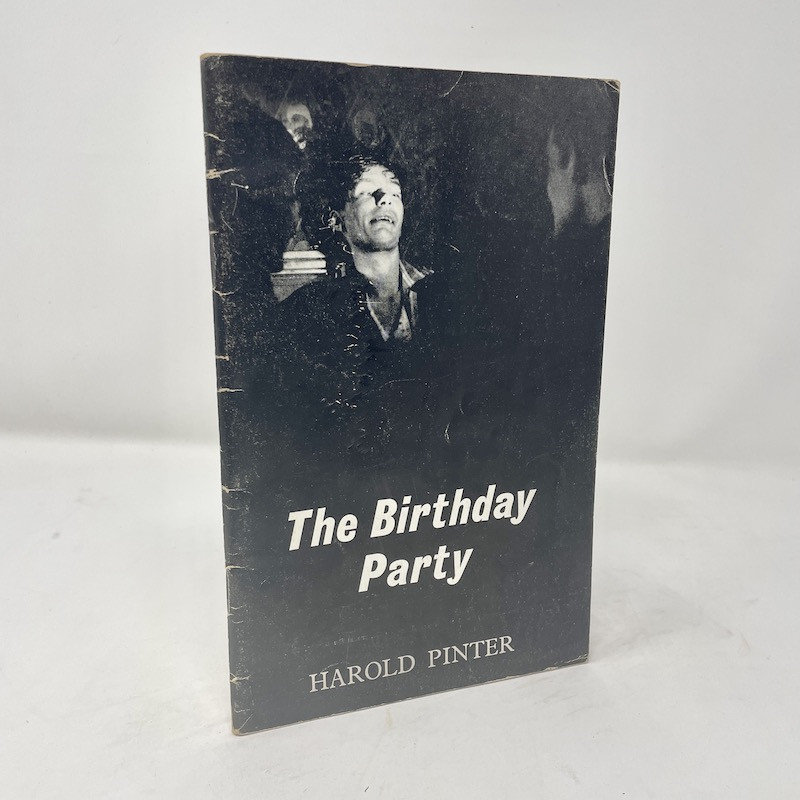 Book Description
First edition.
Dealer Notes
Pinter's first professionally produced play, which almost ended his career before it had hardly begun. After a pre-London run beginning in Cambridge in 1958, The Birthday Party moved in to what is now the Lyric Theatre, Hammersmith, and moved out again after precisely eight performances, having been panned by every critic in London -- except one. Harold Hobson -- blessed be his name -- wrote that the play showed Pinter 'possesses the most original, disturbing and arresting talent in theatrical London'. He praised it for the same reasons everyone else had attacked it: 'The fact that no one can say precisely what it is about, or give the address from which the intruding Goldberg and McCann come, or say precisely why it is that Stanley is so frightened of them is, of course, one of its greatest merits. It is exactly in this vagueness that its spine-chilling quality lies. If we knew just what Miles had done The Turn of the Screw would fade away. As it is, Mr Pinter has learned the lesson of the Master. Henry James would recognise him as an equal.'

None of which was any use to Pinter. Hobson worked for The Sunday Times: by the time his review appeared, The Birthday Party had closed. But Hobson knew what he'd seen. He signed off his review with the words: 'Mr. Pinter and The Birthday Party, despite their experiences last week, will be heard of again. Make a note of their names.'

In 1959, the Tavistock Repertory Company began the play's rehabilitation with a production at the Tower Theatre in Islington, London. This, the true first edition of the text, was published to coincide with that production, and the photographic illustration to the front wrapper is a still from that production.
Binding
Original photographic stiff paper wrappers.
Condition
Small ownership signature to title page, very light wear near spine staples, but a near fine copy.