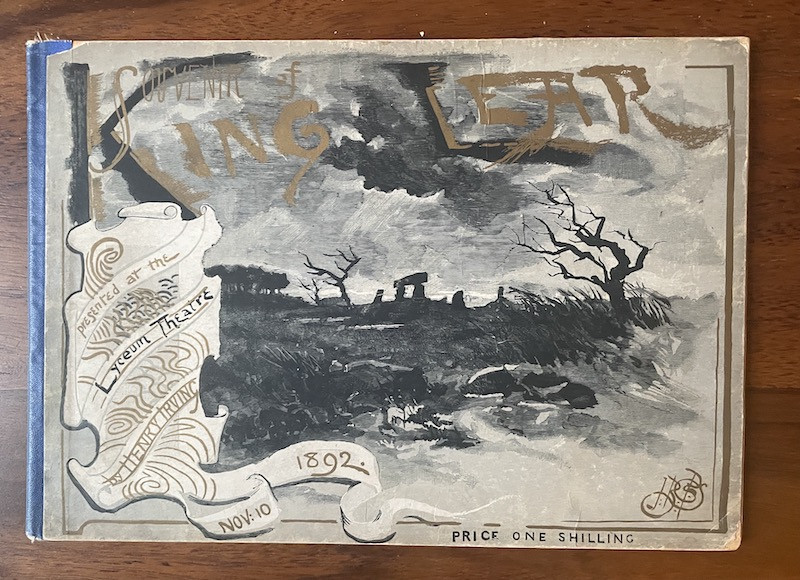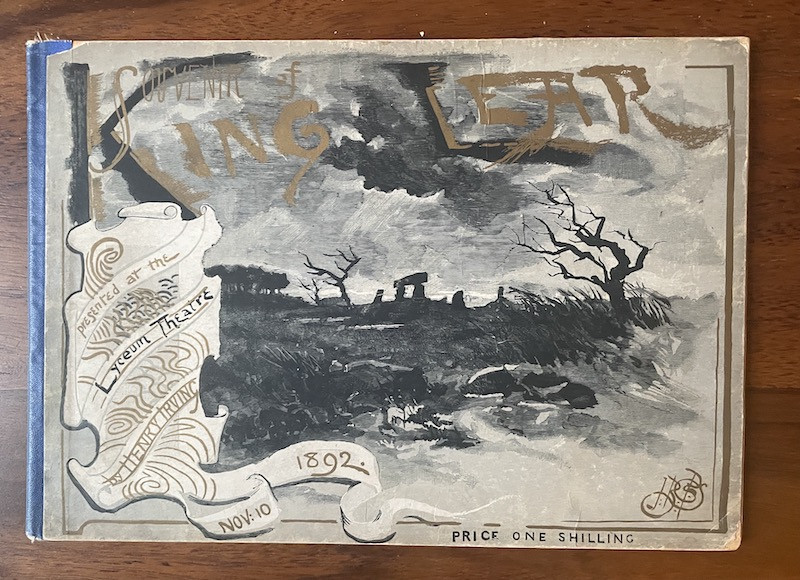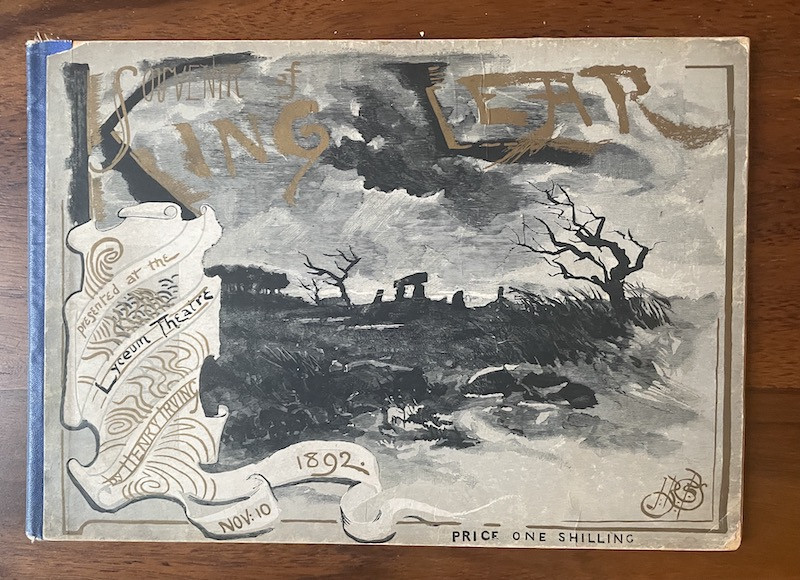 Book Description
First edition. Souvenir brochure of a performance at London's Lyceum Theatre of Shalespeare's King Lear given on 10 November 1892, with Henry Irving in the title role and Ellen Terry as Cordelia. The production ran for 76 performances.
Author
[IRVING, Henry] [TERRY, Ellen} [SHAKESPEARE, William]
Binding
Oblong 8vo, unpaginated. Illustrated stiff paper wrappers.
Publisher
Offices of "Black and White"
Illustrator
Illustrations by J. Bernard Partridge and Hawes Craven, in 13 plates of character portraits and scenes from the production.
Condition
Ownership signature (' S.W. Finn, Sat. aft.! 21/1/93'), front wrapper separating from binding, but a very well preserved copy.