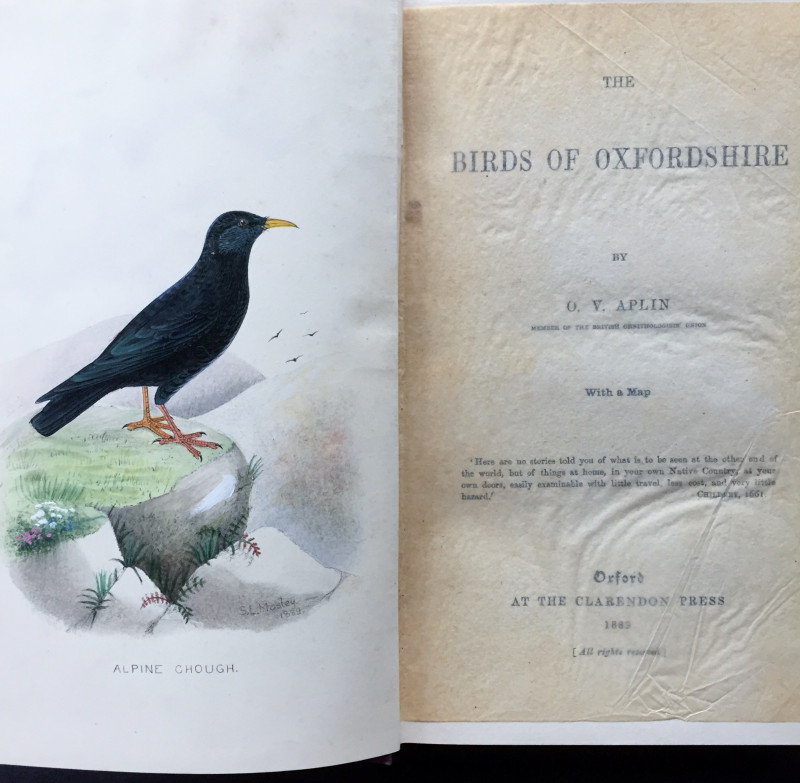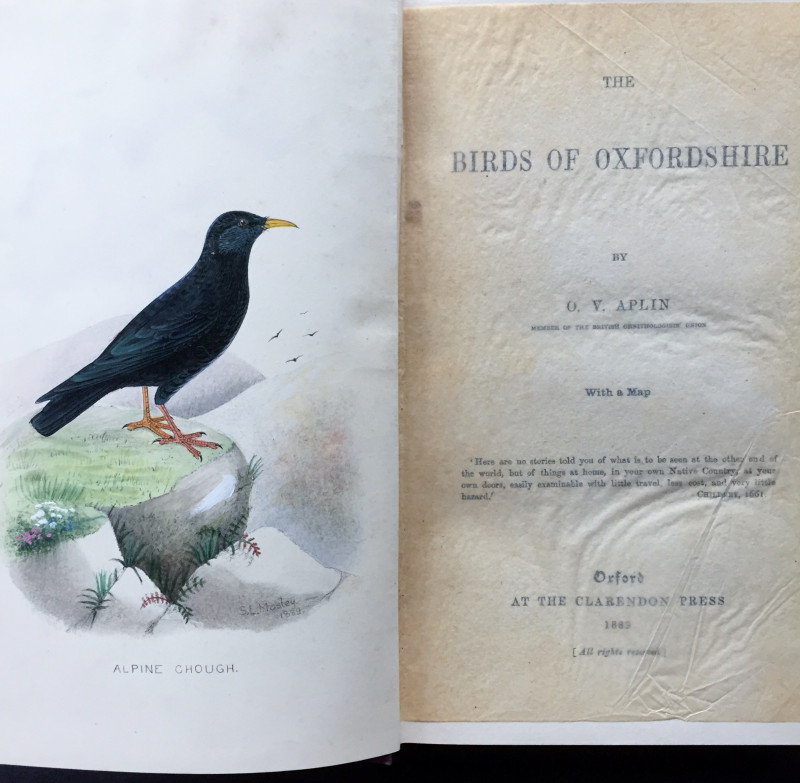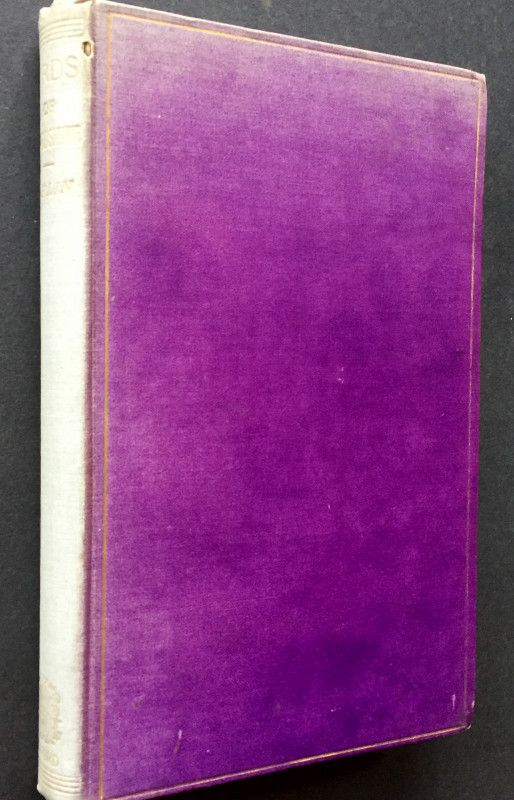 Book Description
This was claimed to be the first work on the birds of Oxfordshire in a collected and accessible form, and as such is based on the research of the author along with his friends & correspondents. Owing to the diversity of habitat within the county many species were recorded & described (eg the black-winged stilt, the dotterel) but sadly quite a few are no longer visitors to the county today or even the UK.
Date
1889 (First Edition)
Binding
Mauve cloth with gilt titles on the spine.
Publisher
Clarendon Press
Illustrator
Frontispiece in colour of an Alpine Chough' + a map of Oxfordshire.
Condition
G/VG (Fading to spine & top portion of back cover)