Peaks, Passes, and Glaciers. A Series of Excursions by Members of the Alpine Club. Jacomb's copy, with marginalia in his hand.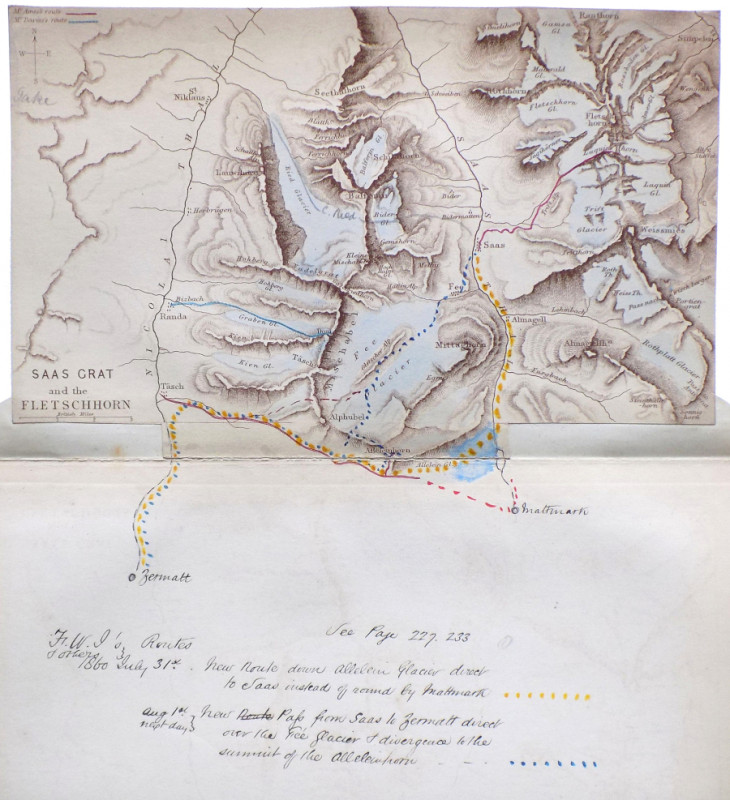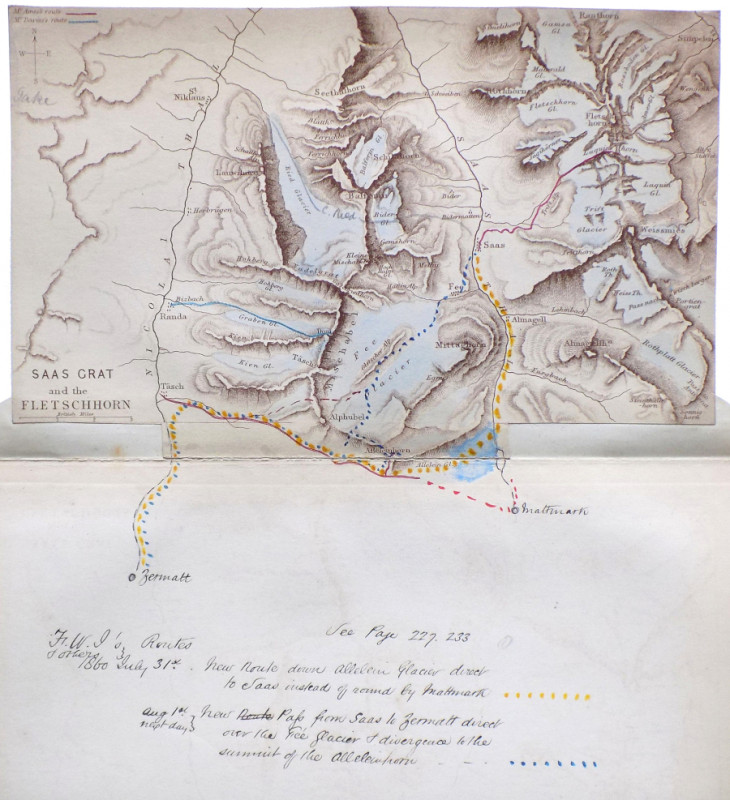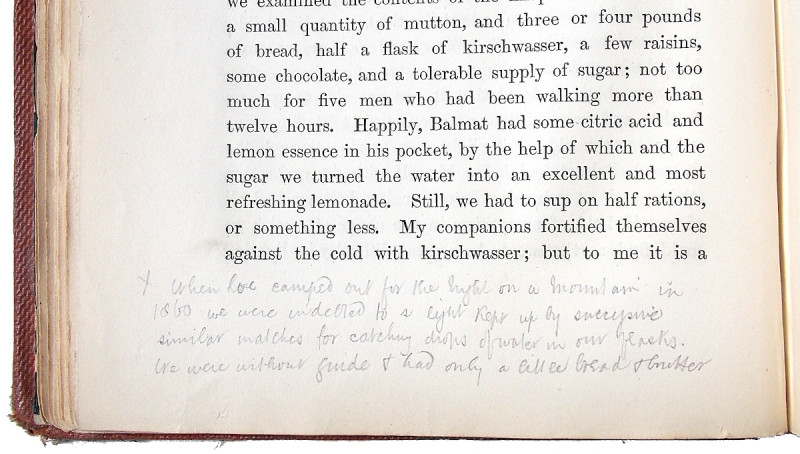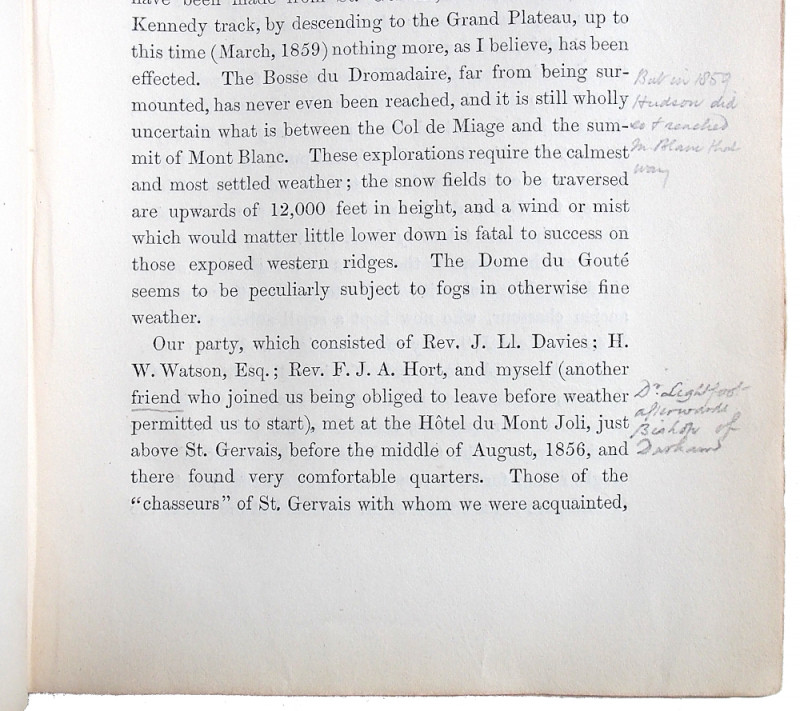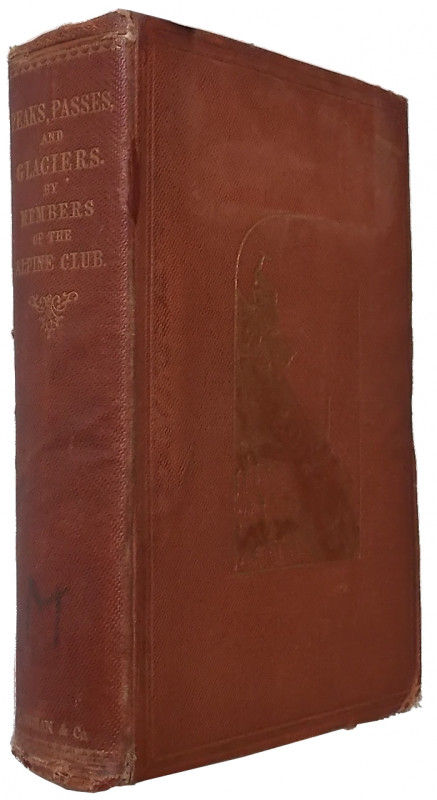 Book Description
Third edition. 8vo. pp. xx, 532; a defective copy, lacking the frontispiece, but the remaining coloured plates present, 9 maps, the majority relaid on stubs; tape repairs to inner hinges at front, lacking free endpapers, fixed endpapers with tape laid over, a poor copy in the original cloth, which is slightly worn, letter 'M' to spine in black, previous owner's inscription to half title, and bookplates of Charles Thurston Holland and Kenneth J. Griffiths to front pastedown. Numerous pencilled marginalia by Jacomb through much of the book, with Jacomb's annotations to maps at pp. 77 & 127, and his initialled written comments and additions to map at p. 233.
Dealer Notes
Frederick Jacomb, a barrister based in Huddersfield, was one of the original members of the Alpine Club of London. He took part in several notable climbs: in 1860, he accompanied Leslie Stephen on the first crossing from Zermatt to Saas, climbing the Alleleinhorn; in 1861, he joined William Mathews in the first ascent of Monte Viso. Descriptions of his climbs were included in the second series of Peaks, Passes, and Glaciers (1862), and articles by him appeared in the first two volumes of the Alpine Journal. The present defective copy of the first series belonged to Jacomb, who made more than sixty annotations to certain of the essays. Many of these are personal recollections of climbs made during two seasons (1855, and again in 1860), several of them being quite extensive - in two instances, his notes run over three or four pages. His comments range from the terse - "True" often appears alongside a description - to personal expressions. He notes guides that have accompanied him on his own climbs: Octonier; "Kronig" [presumably Johann Kroneg]; Simond; and Franz Andermatten - "He is one of the best Guides. We had him over our new pass from Saas to Zermatt ... also alone over the Weiss Thor" (p. 210). Most valuable, though, of Jacomb's annotations are his recollections of Alpine climbing experiences, notably his note on the ascent with Leslie Stephen of the Alleleinhorn in 1860 (p. 227-9).
Author
[Jacomb, Frederick William, 1828/9-1893.] John Ball, ed.
Binding
Original cloth, gilt
Publisher
London: Longman, Green, Longman, and Roberts
Condition
See description