Pain's British Palladio: or, The Builder's General Assistant. Demonstrating, in the most Easy and Practical Method, all the Principal Rules of Architecture, from the Ground Plan to the Ornamental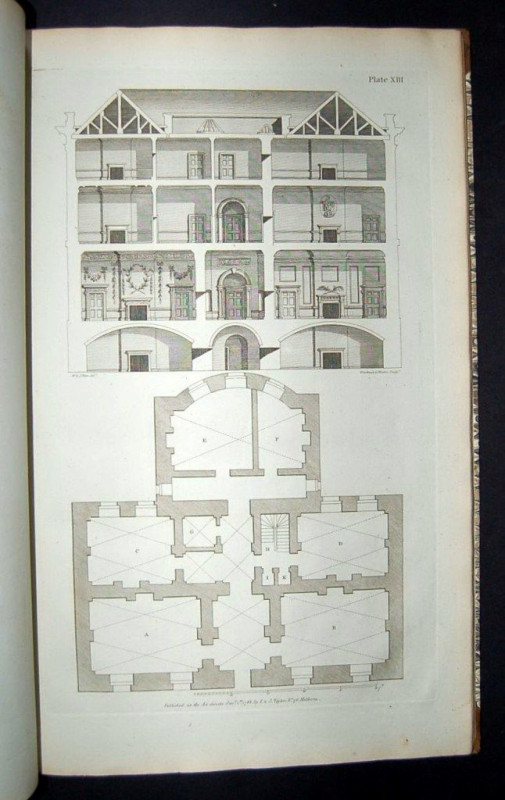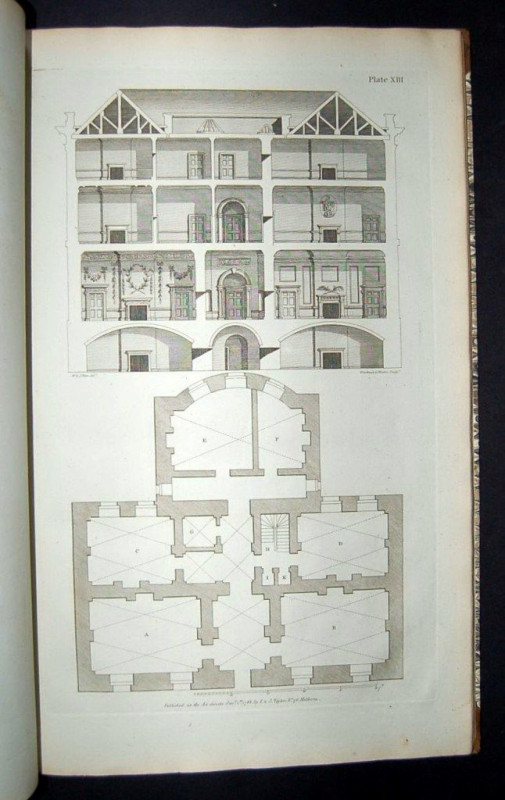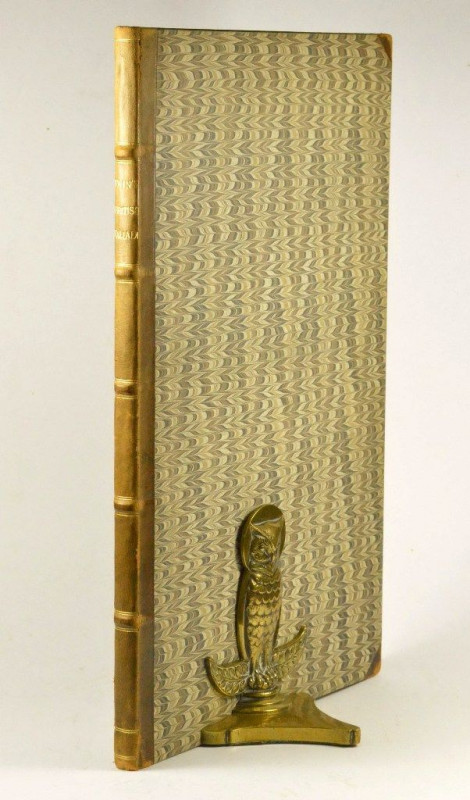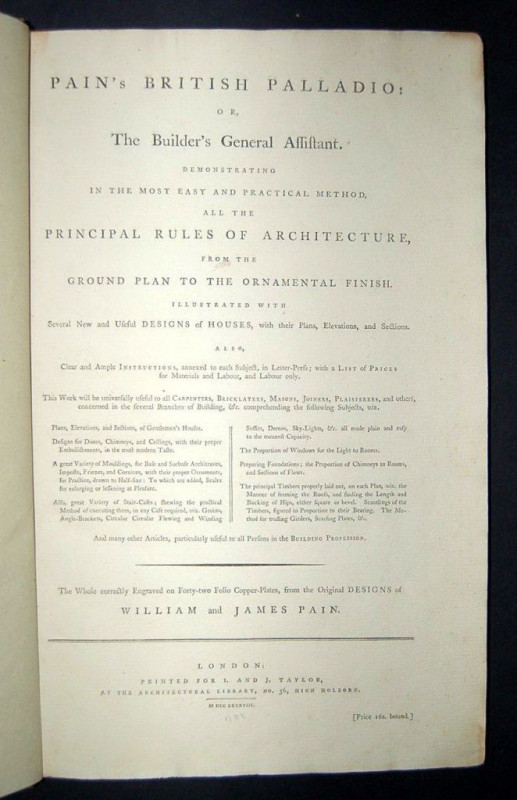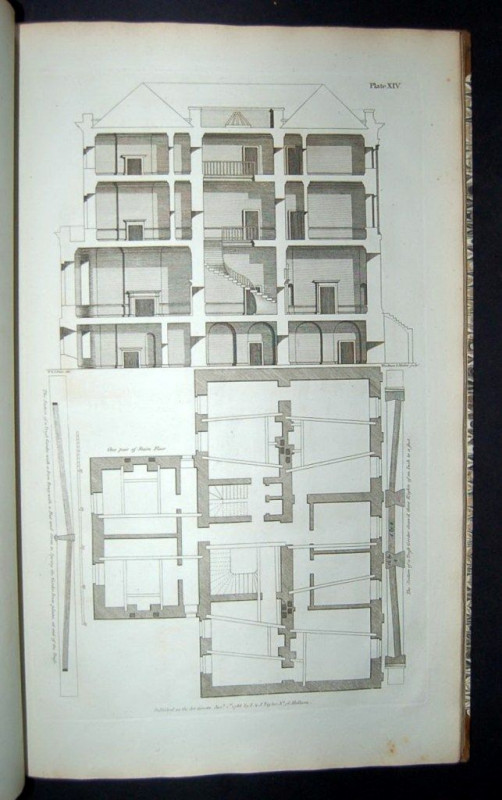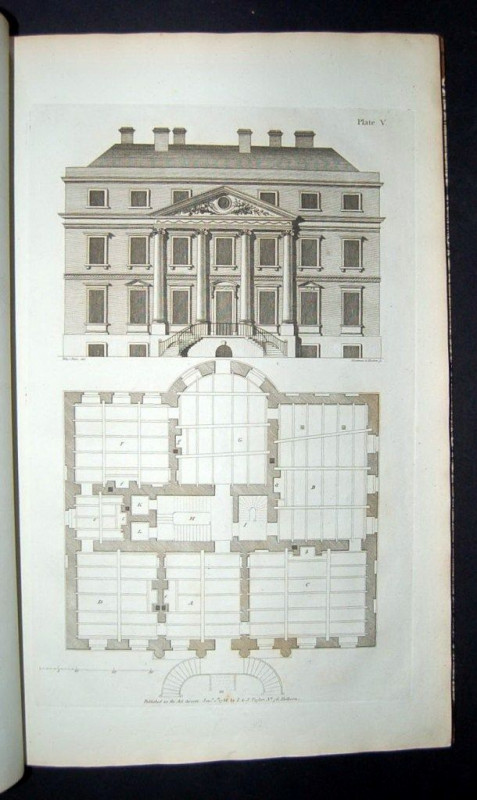 Book Description
Second edition, folio (435 x 270 mm), [4], 14 + 2pp., publisher's advert leaf at rear on a slightly smaller size paper, 42 full-page copper-engraved plates (one double-page), new endpapers, later half calf, marbled boards.
Dealer Notes
Some light offsetting from some of the plates else a very good copy of this key pattern book for disseminating the Adam style.

"The lengthy title accurately reflects the variety of subjects illustrated in the plates, from a large country mansion to details of mouldings and staircase railings. The unusually large scale of the designs, especially for a builder's manual, reflects the authors' pretensions to have compiled a comprehensive treatise on British domestic architecture."—Archer.
Author
PAIN (William & James)
Publisher
London: Printed for I. and J. Taylor,