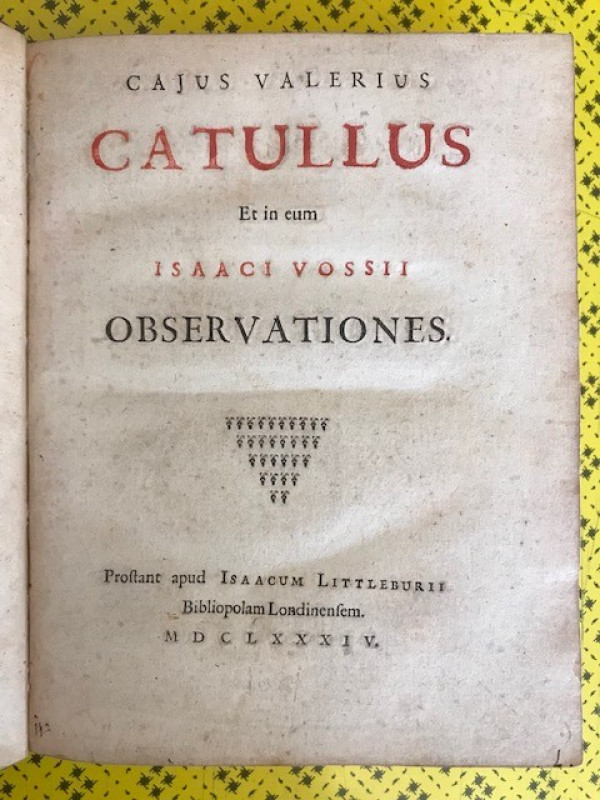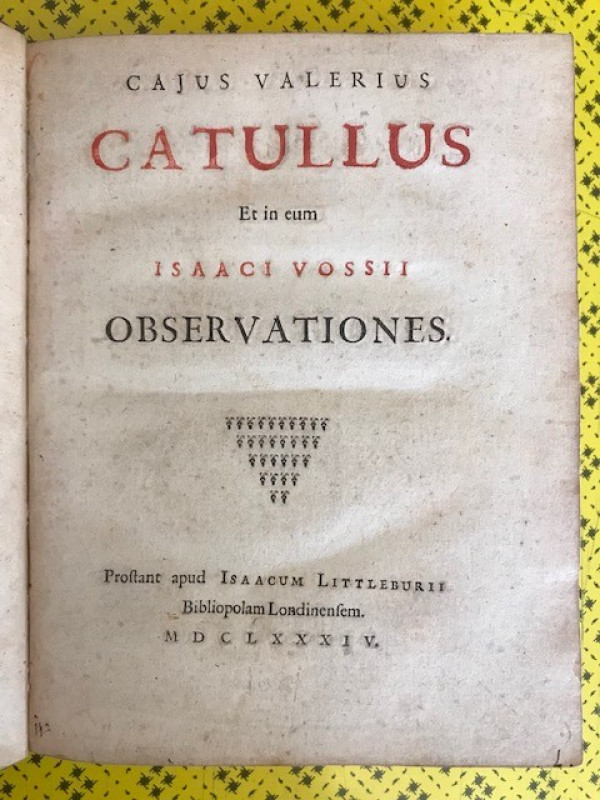 Book Description
4to., pp.[iv], 327[i.e. 343], [xxxi]. Title-page in red and black, woodcut initials. Leaf 2V4 is cancelled, p.343 is mispaginated as p.327. With errata leaf. Occasional toning, a few light stains. Sympathetically rebound in dark brown calf, red morocco label to spine, blind tooled fillets to spine and borders, edges sprinkled red. Very good. Small inscription to preliminary blank, neat but (to us) indecipherable, and one marginal note to text.
Dealer Notes
A reissue of the Leiden edition of the same year, sold in England with a new title-page giving the London bookseller's name. Vossius' commentary is described by Dibdin as 'elegant and erudite, though not free from occasional indelicacies of thought and illustration.' He observes that some copies have a title-page reading 'Lug. Bat 1684, 1691' and that whilst the later edition has extra indices, the London one is rarer.
ESTC R34796; Dibdin I (4th ed.) 379.
Author
Catullus, Caius Valerius: (Vossius, Isaac, ed.:)
Publisher
[Leiden]: Prostant apud Isaacum Littleburii Bibliopolam Londinensem,