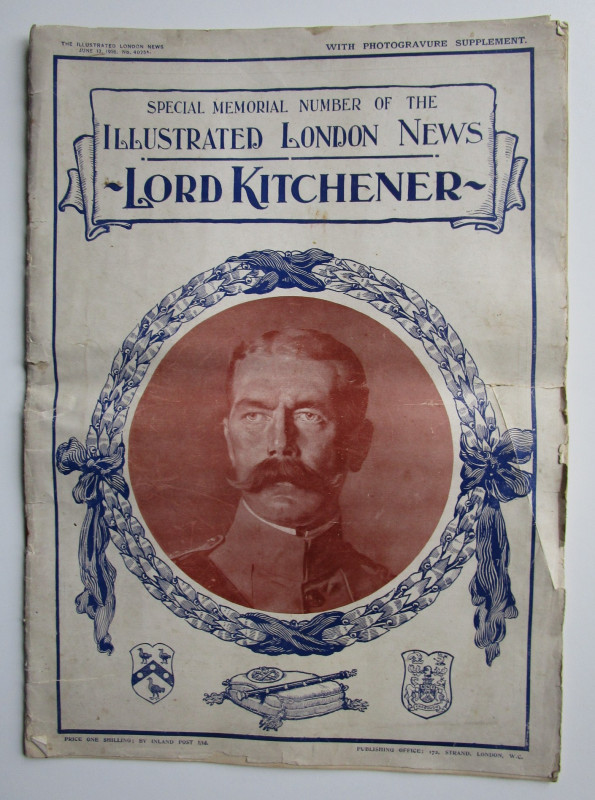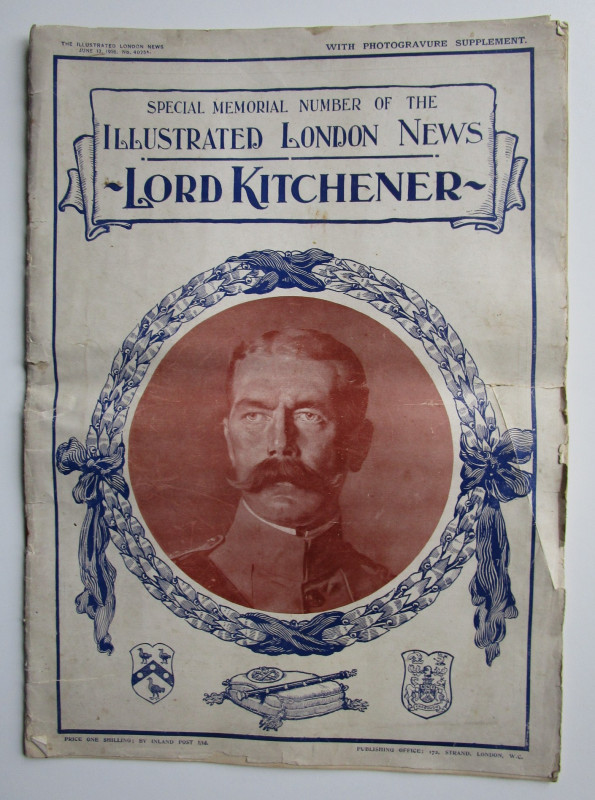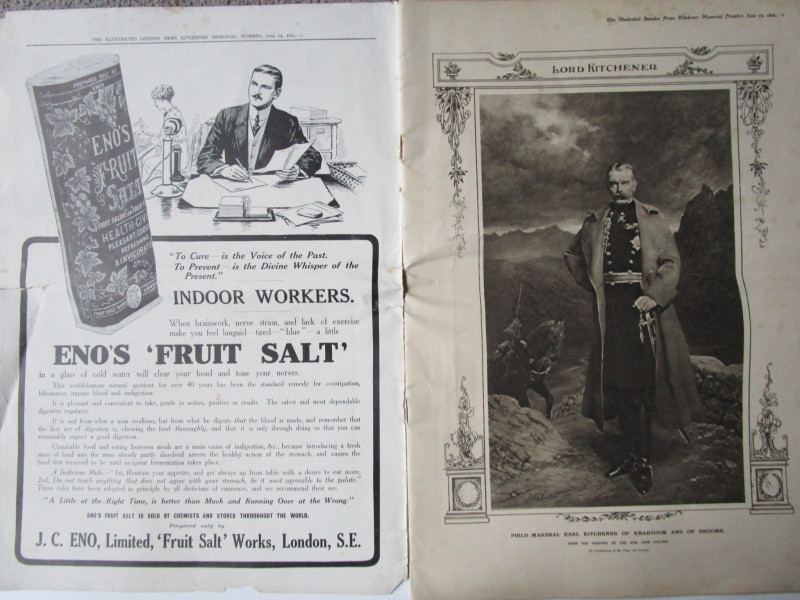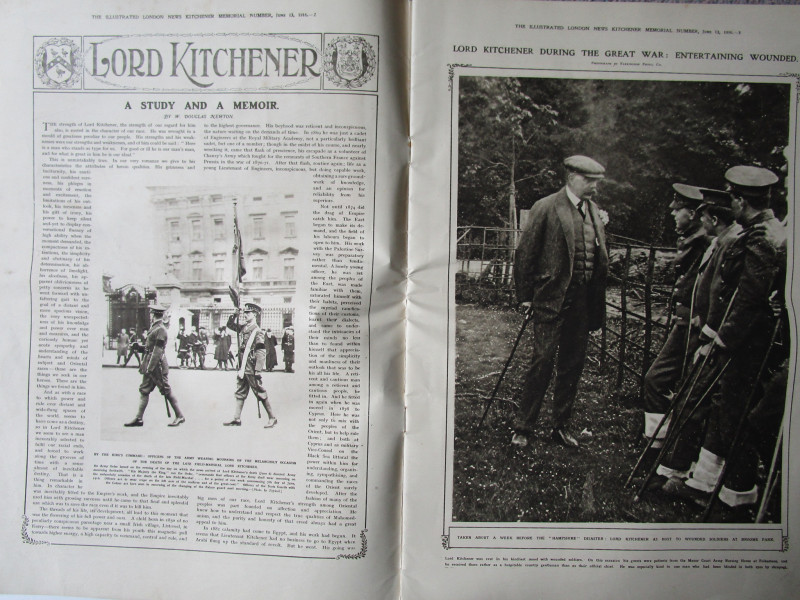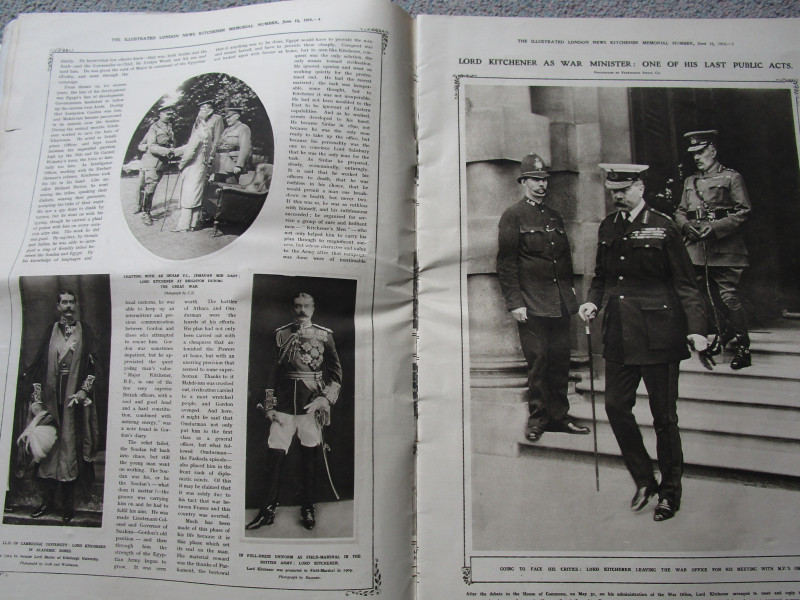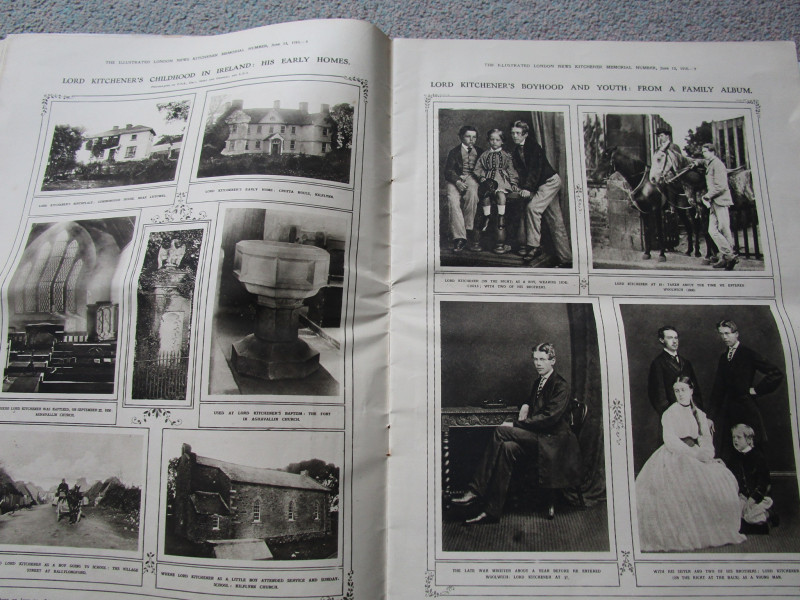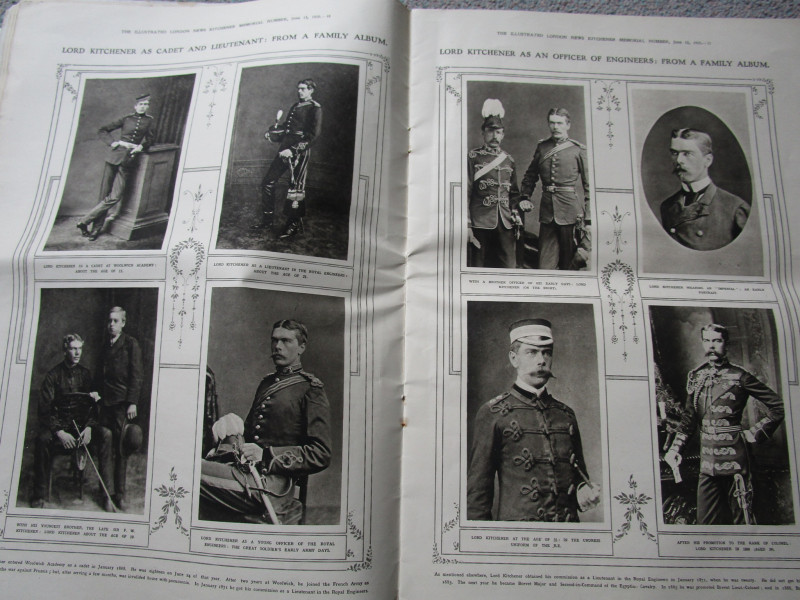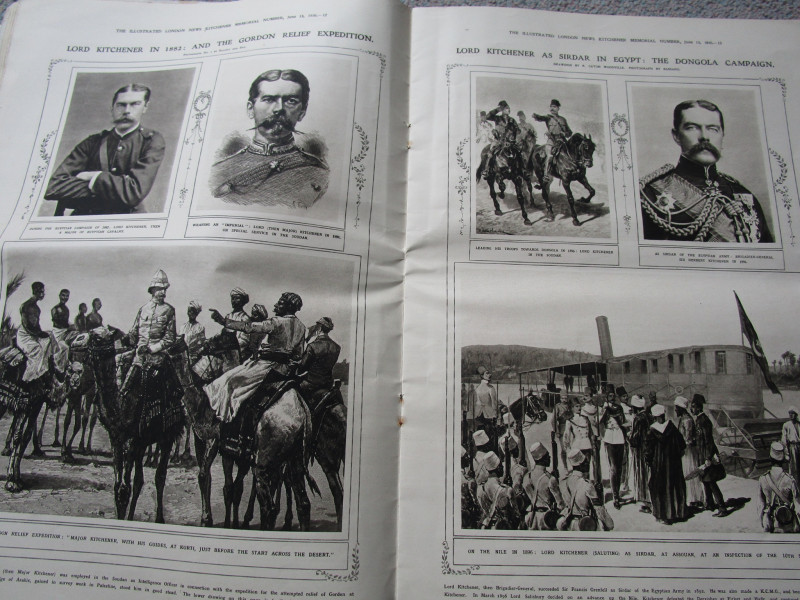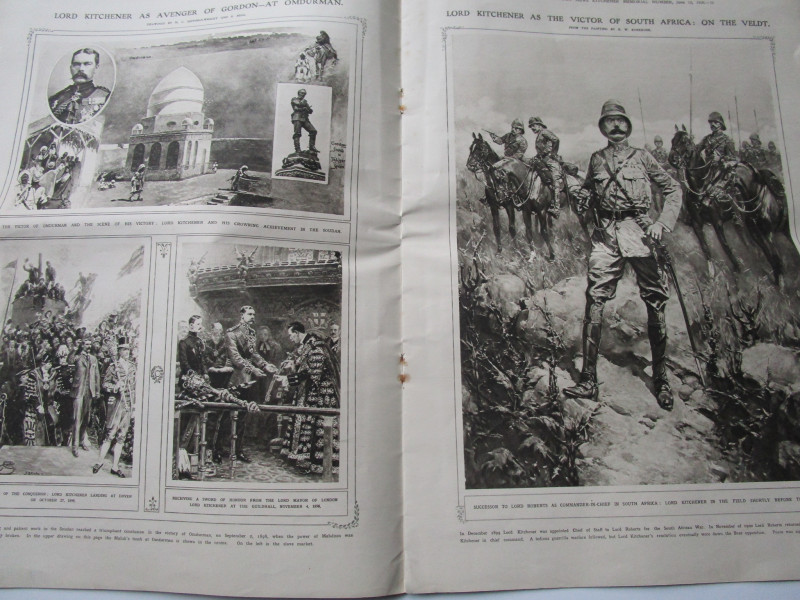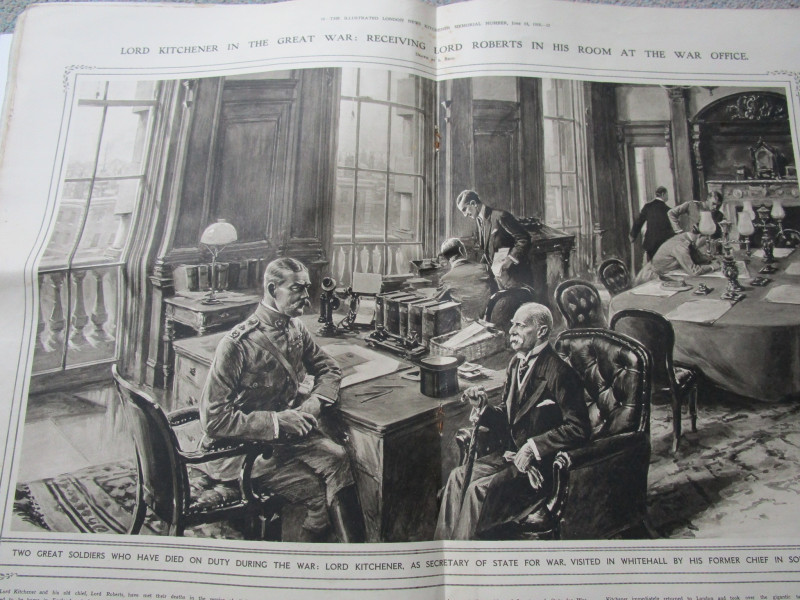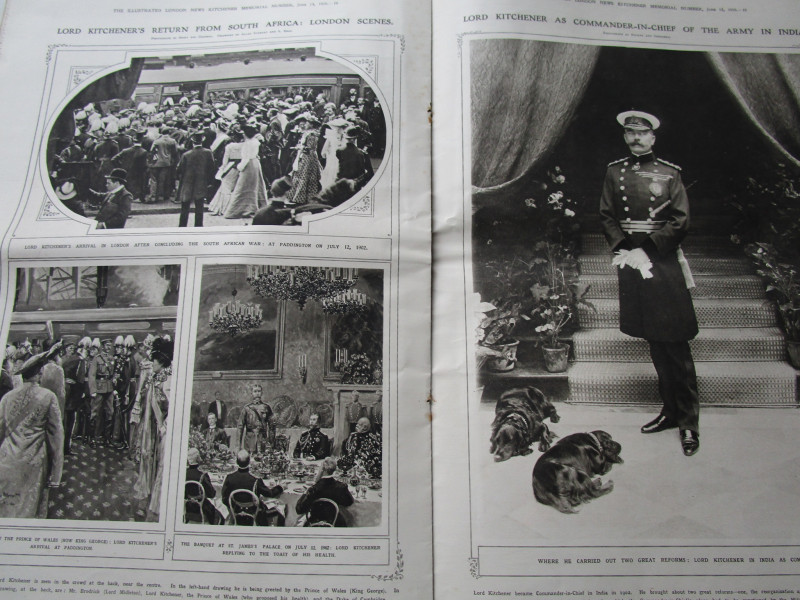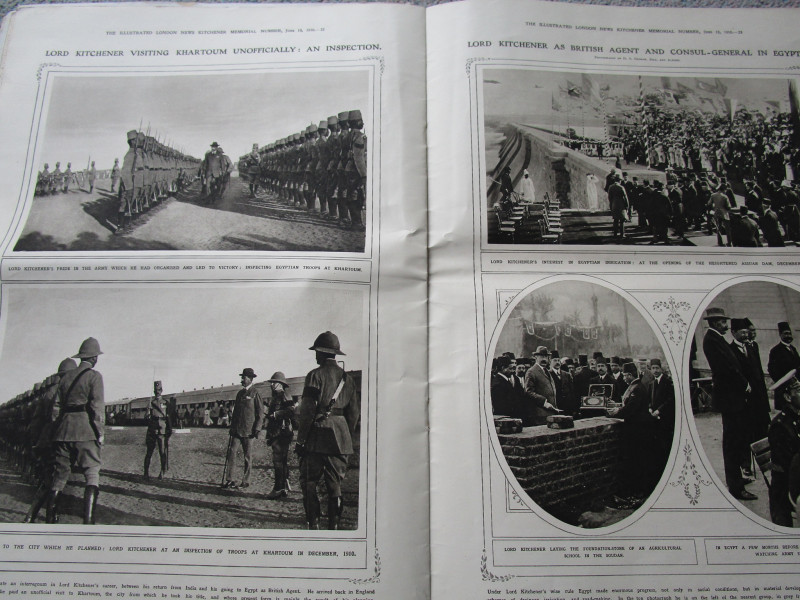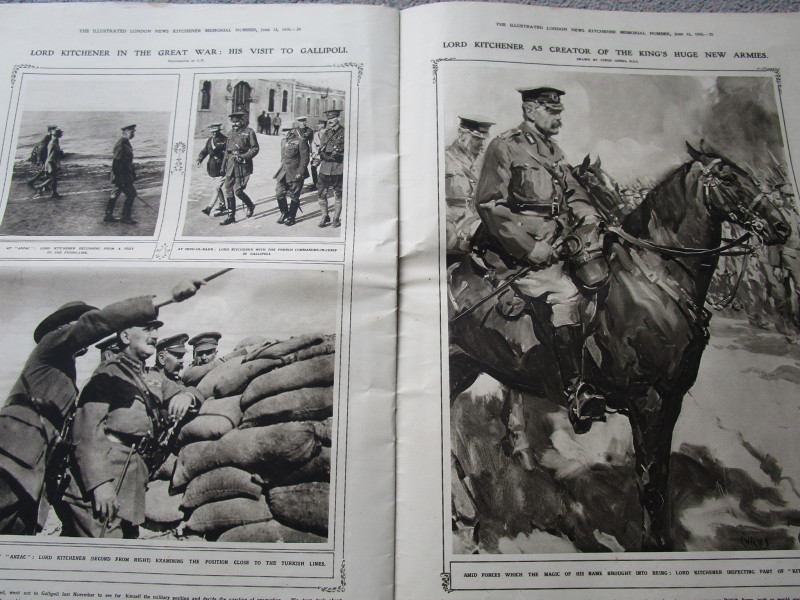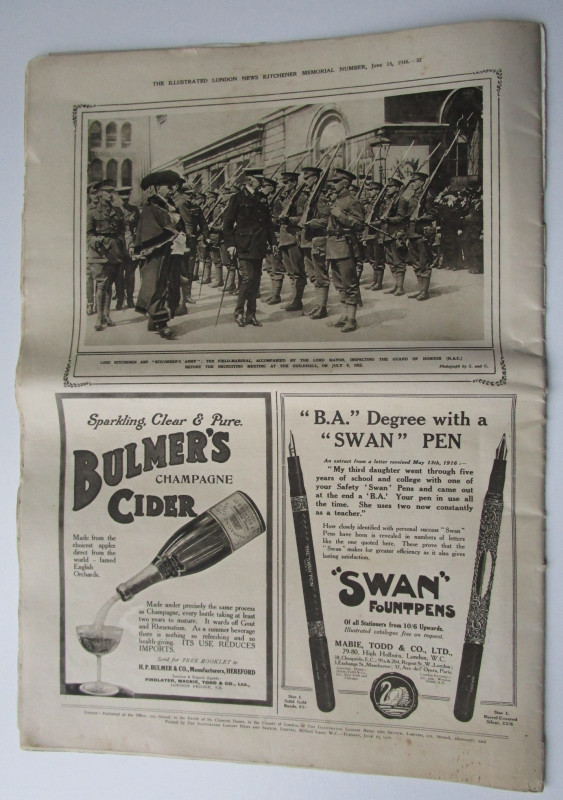 Book Description
Published in June 1916, this is the special memorial issue of the Illustrated London News devoted entirely to Lord Kitchener who passed away in the previous week after the ship he was on hit a German mine and sank west of the Orkney Islands. A large format measuring 16 inches tall (41cm) Running to 32 pages, profusely illustrated.
Dealer Notes
Front cover is worn with creases and short tears, and is detached, lacks the rear cover.
Some creasing and light marks within, the cover mentions a photogravure supplement, unless that refers to the large double centre page illustration, then it is not present.
The magazine has been folded along centre, else in good acceptable condition. please see photos.
Author
SPECIAL MEMORIAL NUMBER OF THE ILLUSTRATED LONDON NEWS