PLEASE NOTE - THE PBFA TELEPHONE NUMBER HAS NOW CHANGED TO 01763 248921OUR MARCH ONLINE BOOK FAIR IS OPEN
1000's OF BOOKS/ITEMS ON OFFER TO SUIT EVERYONE
CLICK
HERE
TO FIND OUT MORE...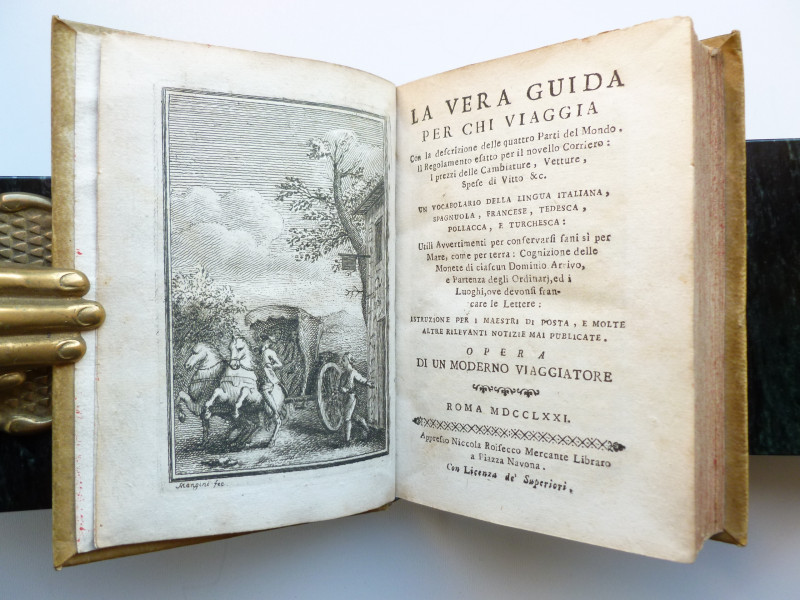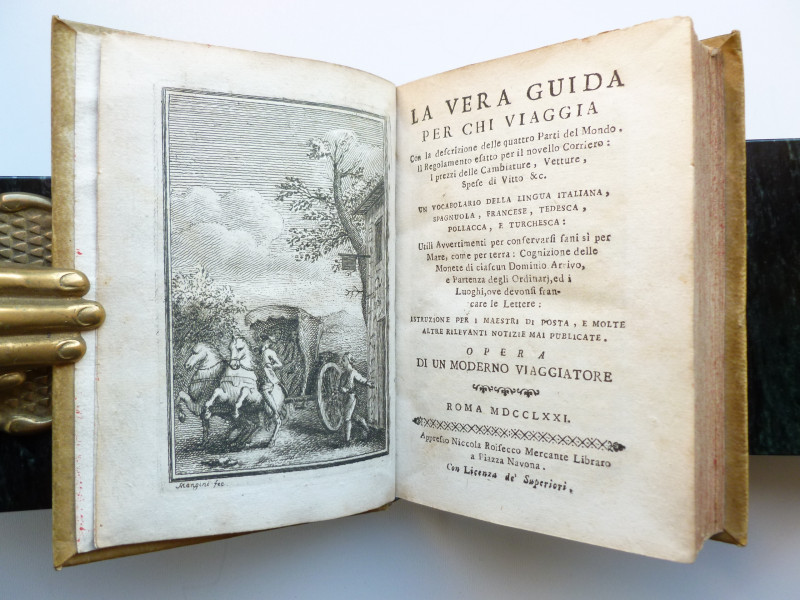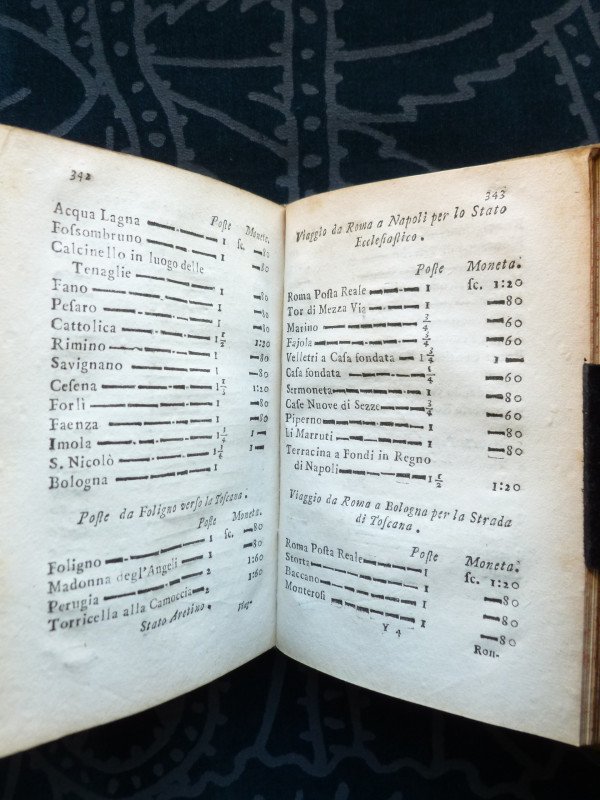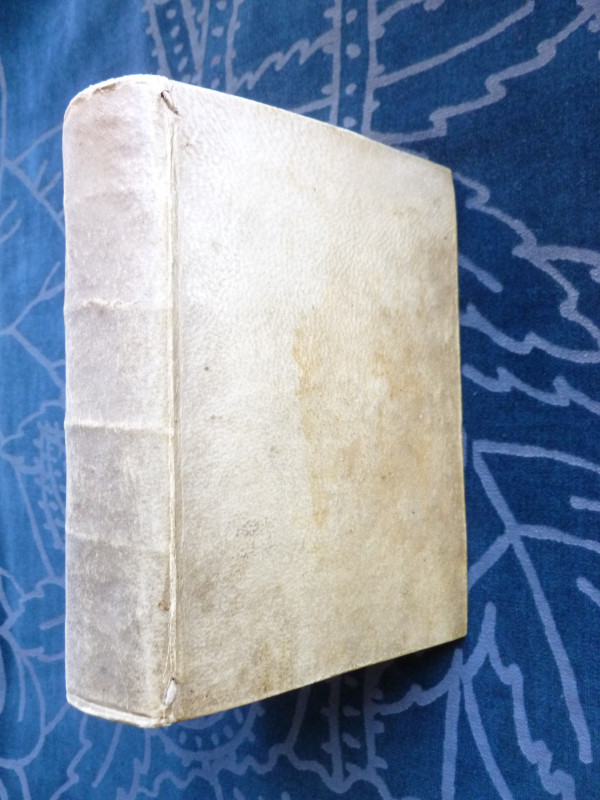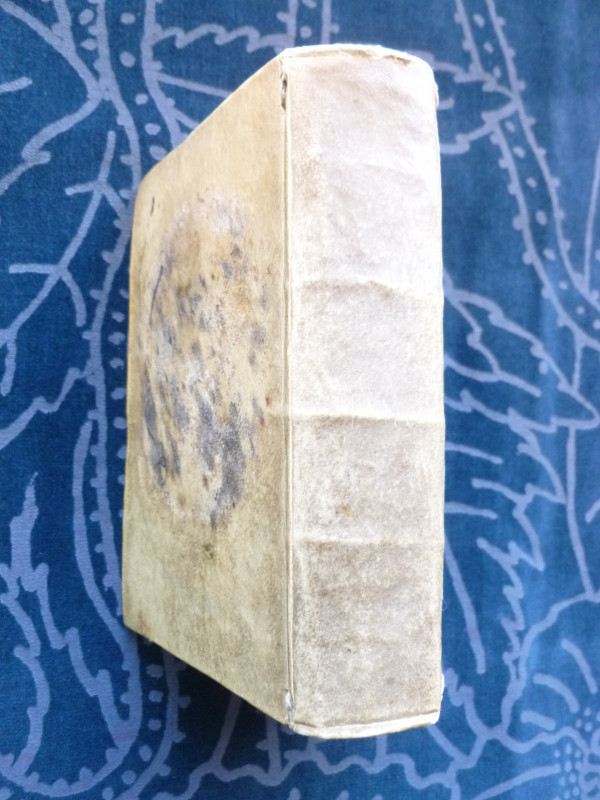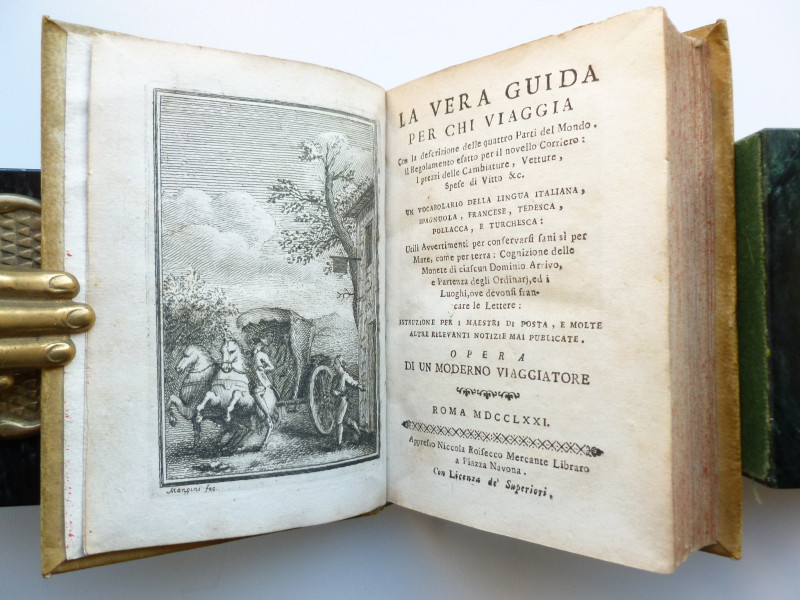 Book Description
La vera guida per chi viaggia con la descrizione delle quattro parti del mondo. Il regolamento esatto per il novello corriero: I prezzi delle cambiature, vetture, spese di vitto. Un vocabolario della lingua italiana, spagnuola, francese, tedesca, pollacca, e turchesca: ... Opera di un moderno viaggiatore. First edition. tall 12mo (137 x 100mm). Laid in is a contemporary translucent prayer image of the "Sanguis Christi in Weingarten" pilgrimage destination in Weingarten, Baden Württemberg in Germany. The Tasso Postal Museum attributes the authorship to Niccola Roisecco. "[...] the (peri)textual feature that marks the birth of travel guides is the attribution of a text to the publisher, who becomes responsible for the truthfulness of its contents."--Gudrun Held, Strategies of adaptation in tourist communication. (2018)
Dealer Notes
The True Guide for Travellers, describes places and states more or less distant, gives the rules to follow for travellers, pilgrims, merchants and even postal couriers, to orient themselves in their travels and be able to face the difficulties given by the different languages, coinage, exchange prices, costs of stay, and gives useful advice on how to stay healthy whether travelling by sea or by land.
- Part I: contains regulations for traveers and remedies for difficult situations that horses and travellers may encounter whether by carriage, on horseback or on foot;
- Part II: briefly describes Europe, Asia, Africa and America, contains a synthetic vocabulary of the Italian, French, Spanish, Polish, German, "Illyrian" and "Turkish" languages;
- Part III: describes the origin and institution of post offices and their functioning, indicates the cost of accommodation, prices of horses, changeovers and other carriages in different parts of Europe;
- Part IV: contains the details of the coins most used in the places described and the itinerary of the main post offices and fairs.
Author
Anonymous [Niccola Roisecco ?]
Binding
Full period vellum
Publisher
Roma : appresso Niccola Roisecco mercante libraro a piazza Navona
Illustrator
Copper-engr. frontispiece by Manzini
Condition
Excellent condition but for small top edge excision from flyleaf
Pages
pp. xxiii, [i], 404, front.