Four reports of his Court appearances and claims against him, contained in 3 issues of 'The London Chronicle' 1795.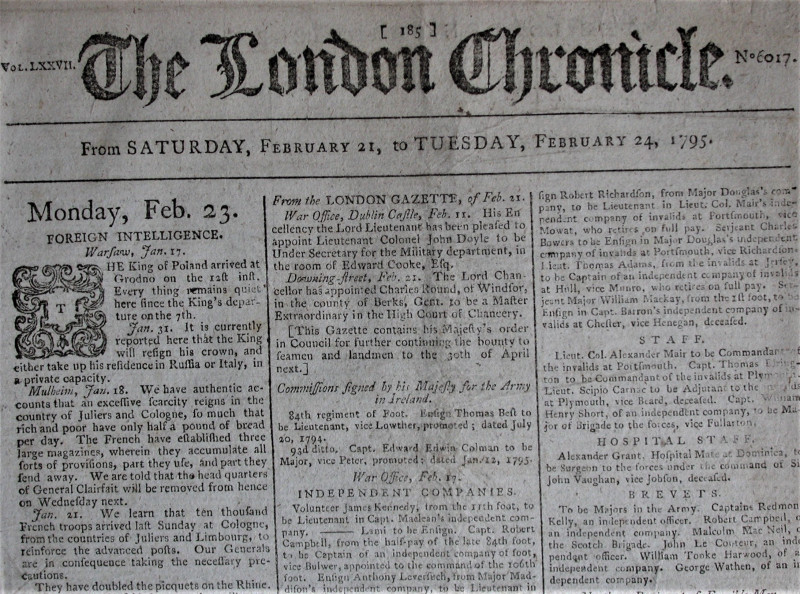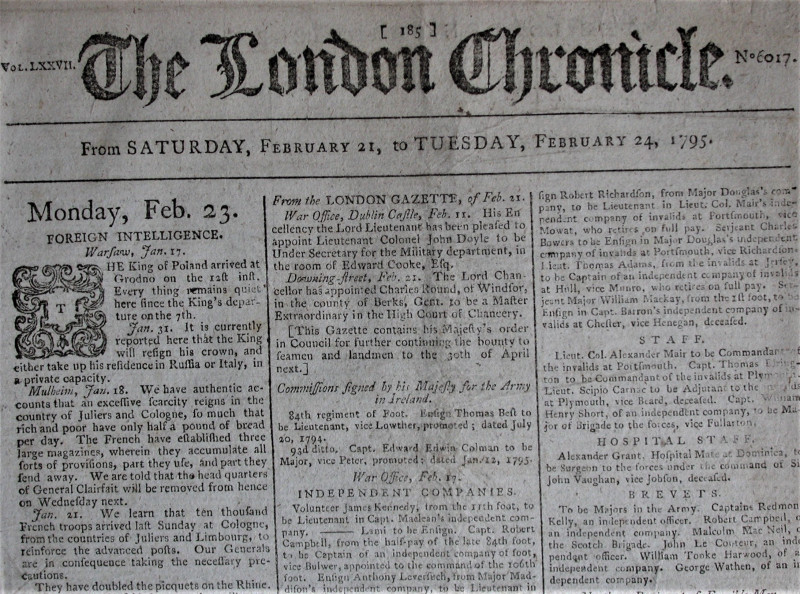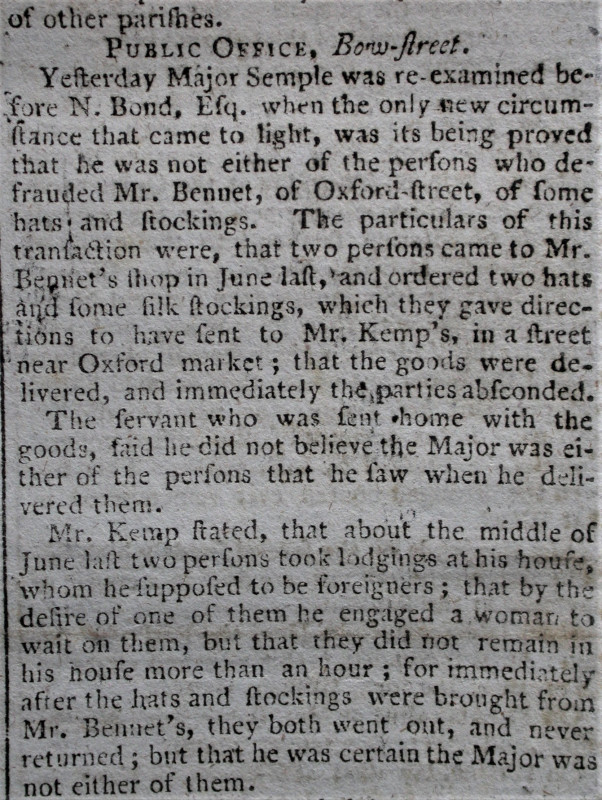 Book Description
Major James George Semple (Lisle) the notorious swindler. The four reports of his Court appearances recorder here, and the claims against him, extend in all to c.38 column centimetres. He was later convicted and sentenced to transportation to 'Botany Bay' per the 'Lady Shore'. His conviction and sentencing, are not recorded here, but when he was eventually shipped for 'Botany Bay' the ship was the subject of a mutiny, in which he took no part. He was cast adrift, with others, making land on Brazil. Neither Semple nor the 'Lady Shore' made it to New South Wales.
Author
(Semple (Lisle), Major James George)
Binding
Extracted from bound volumes.
Publisher
T. Wilkie? London
Condition
Occasional foxing and soiling. Bottom right corner of pages cropped with some loss of text, but not of the relevant entries.
Pages
Each issue 8 pages. 30cm. 3 columns.