Glass slide: 'Reward! Fifty Sovereigns, and a conditional pardon ... for the apprehension of bushrangers ... '.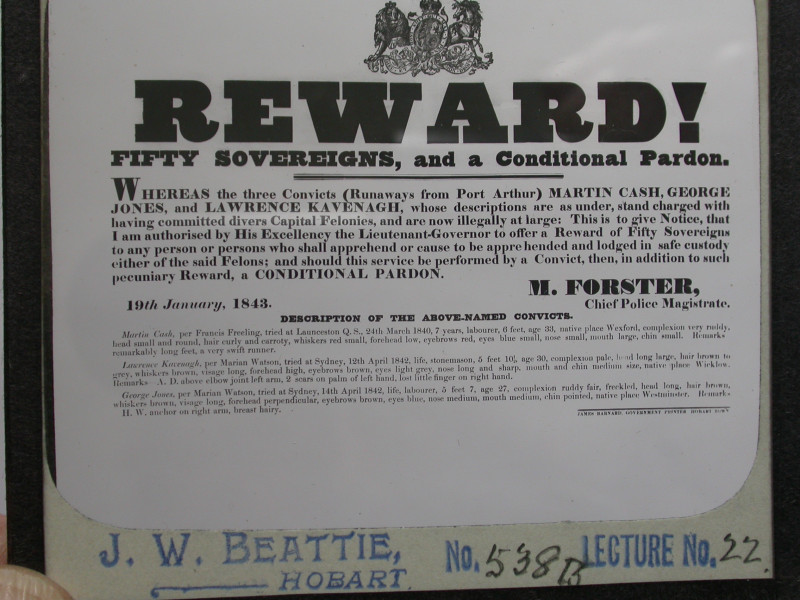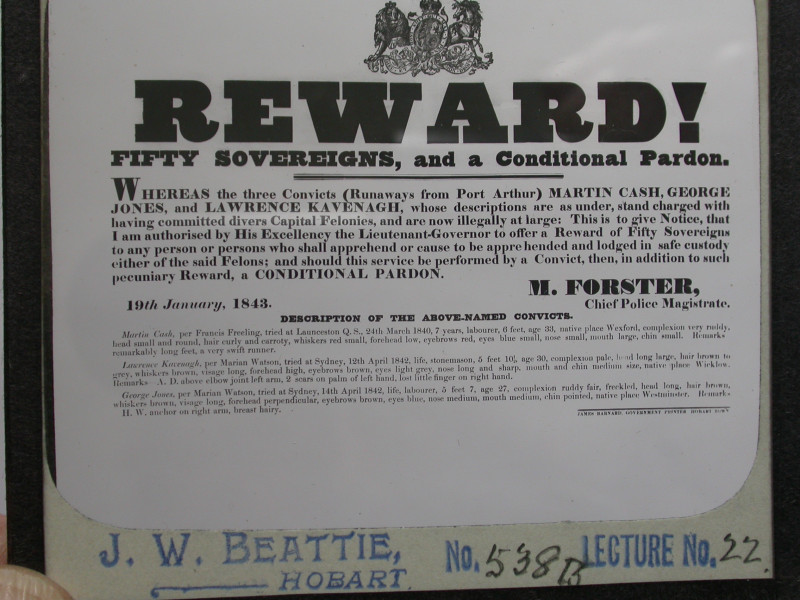 Book Description
A glass slide from one of Beattie's Hobart Lecture series, this No. 538B of series 22. A photograph of the original poster of 1843 part of the text in very small font, but quite readable, though a magnifying glass helps! The runaways were the well known bushranger Martin Cash, and George Jones and Lawrence Kavenagh. Cash had escaped from detention again, and the three of them lived in the Tasmanian bush for 18 months before capture.
Date
c.1900 (the original notice 1843).
Publisher
J.W. Beattie, Hobart, Tasmania
Illustrator
Photography by J.W. Beattie.
Condition
Very good, no damage or edge wear.