CHURCHILL: WHAT THE PAPERS SAY. - THE RICHES OF THE RYLANDS. - JOHN RYLANDS OF MANCHESTER. Brochure for Churchill exhibition, Prospectus of John Rylands Research Institute, and First edition of Farn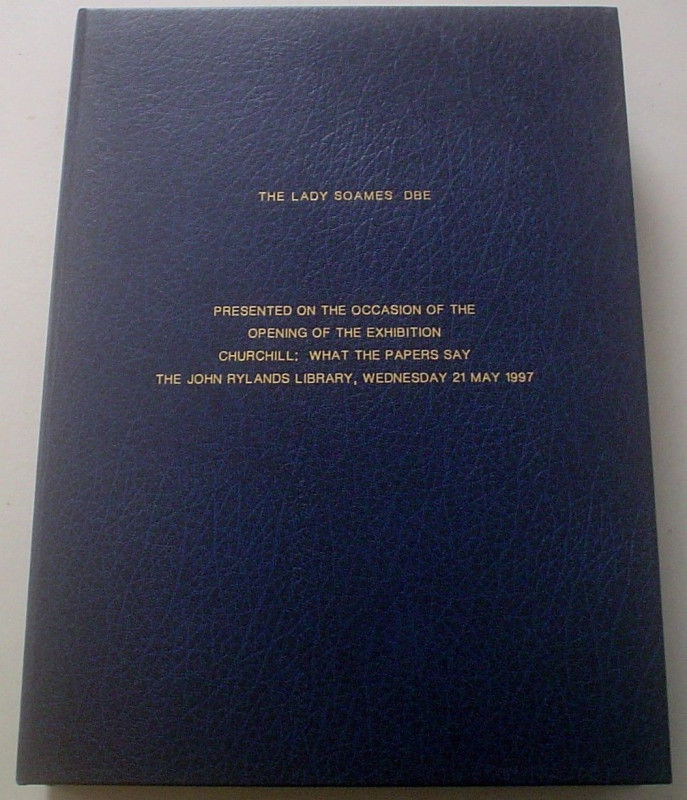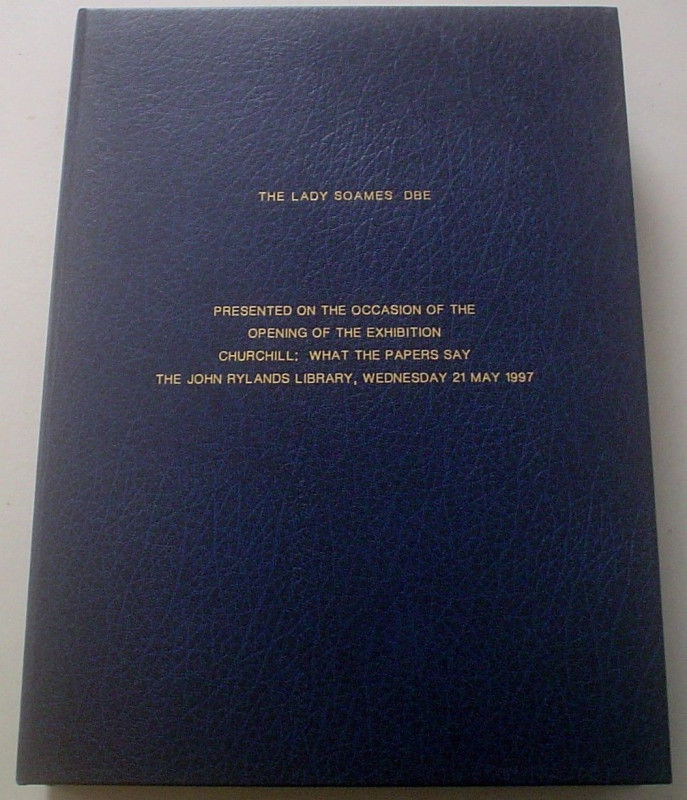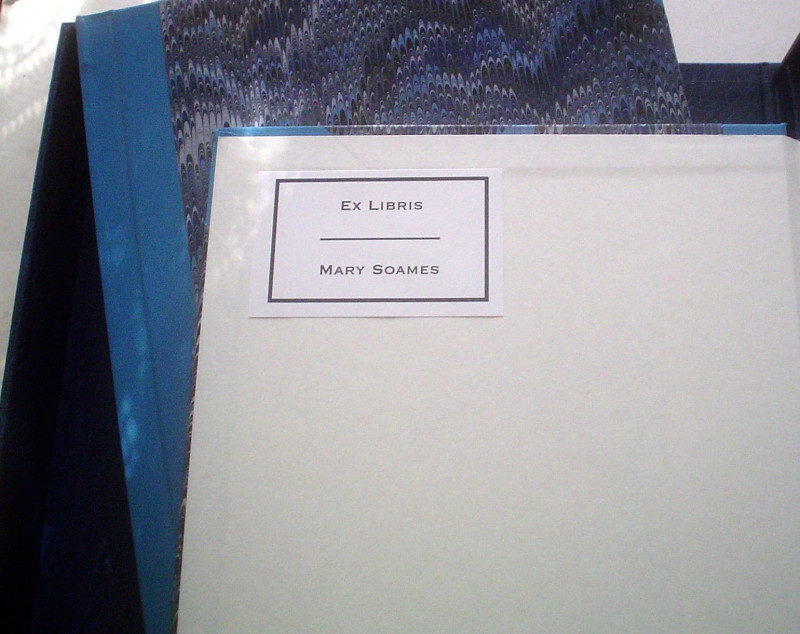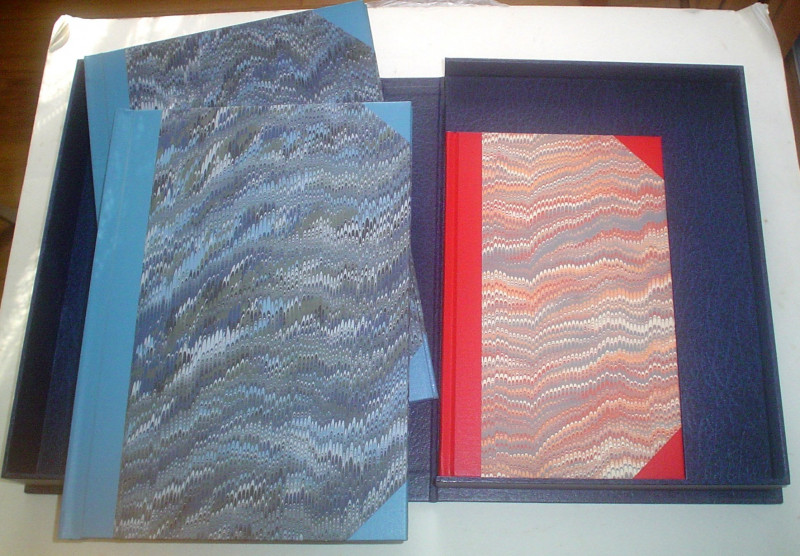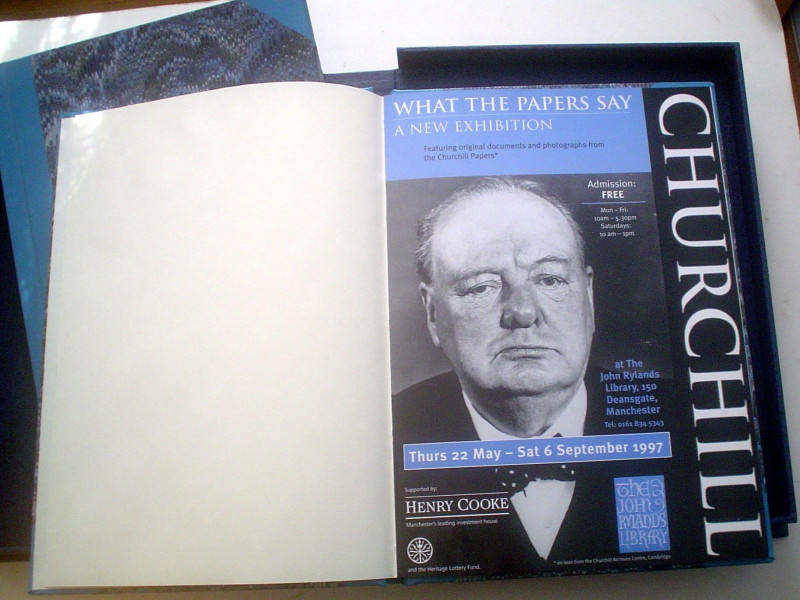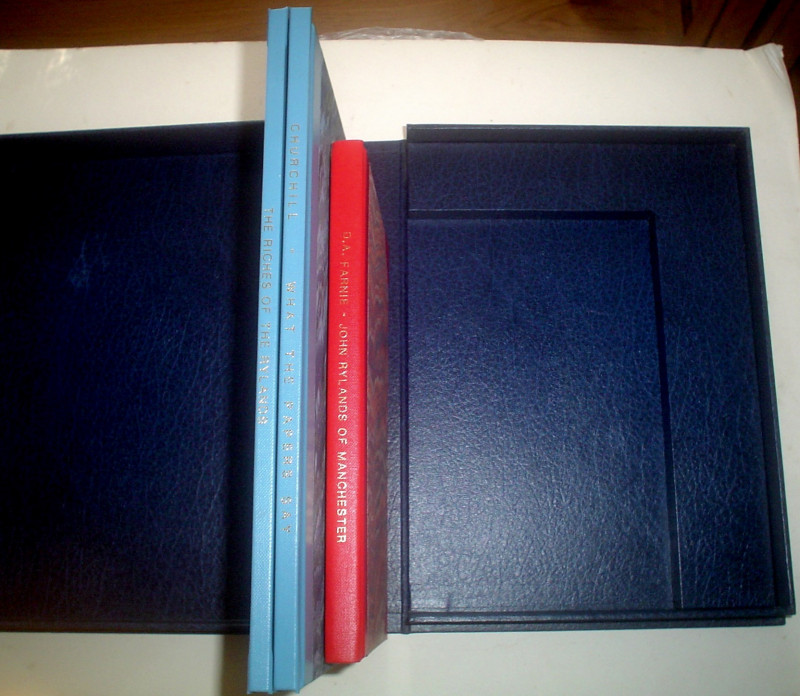 Book Description
THREE VOLUMES. Bound for presentation to Churchill's Daughter Mary Soames. FIRST EDITION of first and third work, second edition of second work. 4to and 8vo. Programme for the Churchill: What the papers say exhibition of 1997, and prospectus for the Rylands Research Institute are both hard bound, complete with colour covers bound in, in light blue half cloth bindings with gilt lettering to the spines and marbled paper on the boards. These both measure 11.8 x 8.6 inches. Farnie Biography of Rylands is bound in half red cloth with marbled paper on boards and gilt lettering on the spine and measures 9.9 x 6.3 inches. All three volumes are housed in a custom made clam shell box with smaller cut away space for the 8vo volume. The box is covered in dark blue leather and stamped onto the front panel is the presentation notice; "The Lady Soames DBE - On the occasion of the opening of the exhibition - Churchill: What the papers say - The John Rylands Library, Wednesday 21 May 1997". All three volumes and clam shell box are in fine condition.
Author
FARNIE. D. A. ( CHURCHILL. WINSTON S. ).
Publisher
John Rylands Library. Manchester. UK. 1993 - 1997.