A personal photograph album recording holidays to the Alps, Scandinavia, Holland and Ireland in the years 1936-8.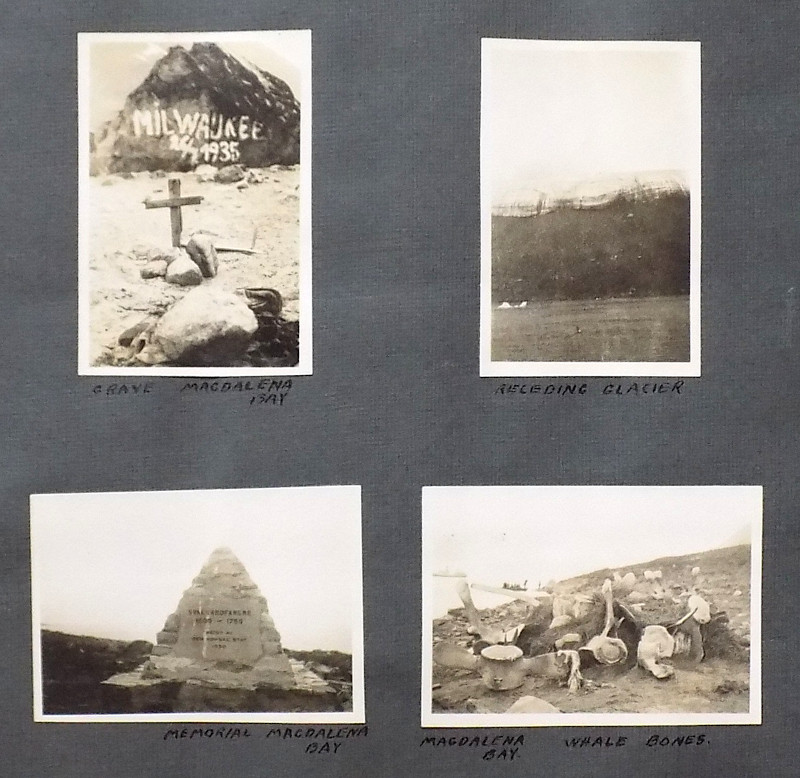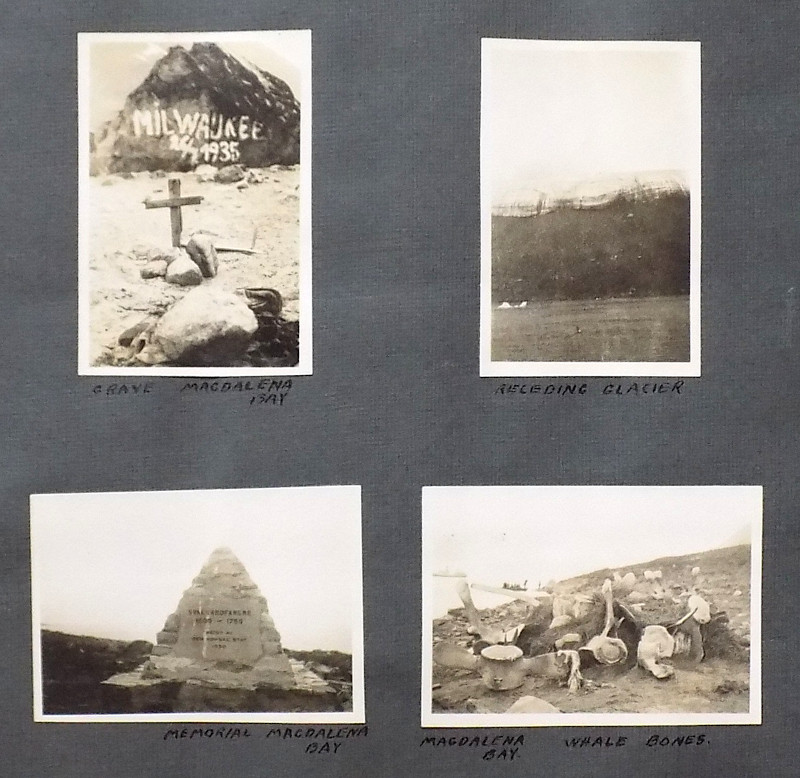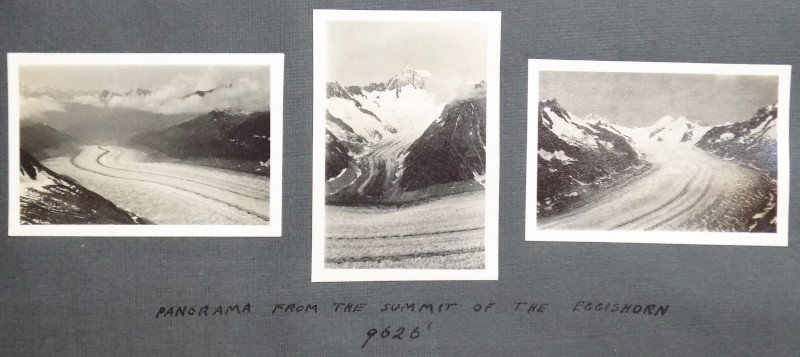 Book Description
Oblong 8vo. approx. 330 snapshot photographs, many captioned by hand, seven hand-drawn vignettes of mountains, two large hand-drawn panoramas from the Eggishorn and the Schynige Platte accompanying handmade photographic panoramas of the same; contained in the original plain black rexine album.
Dealer Notes
This anonymous album contains snapshots taken on holidays to the Alps in July-August 1936 and March 1937, a tour of Sweden and Spitsbergen in July-August 1937, a visit to Holland in April 1938, and to Ireland in September that same year. The Swiss sections show views in Lucerne, others taken on the St. Gotthard railway, high level images taken on the Eggishorn, the Blumisalp, the Schynige Platter, the Brienzer-Rothorn , and Berne; the later visit comprises images taken in Zermatt, with a few shots of the Matterhorn. The Scandinavian photographs illustrate a journey from Stockholm to Lake Torneträsk in Swedish Lapland (20 images record the local people and landscape), to Trömso via North Cape to Spitsbergen (68 snapshots show Kings Bay, Magdalena Bay - where the compiler went ashore - Fowl Bay, and Red Bay), returning to Stockholm, The final two sets of images records visits to Holland (Amsterdam, The Hague), and Ireland (Killarney, Connemara).
Author
[Photograph album.]