[A New Dictionary of Natural History; or, Compleat Universal Display of Animated Nature. Vol. I],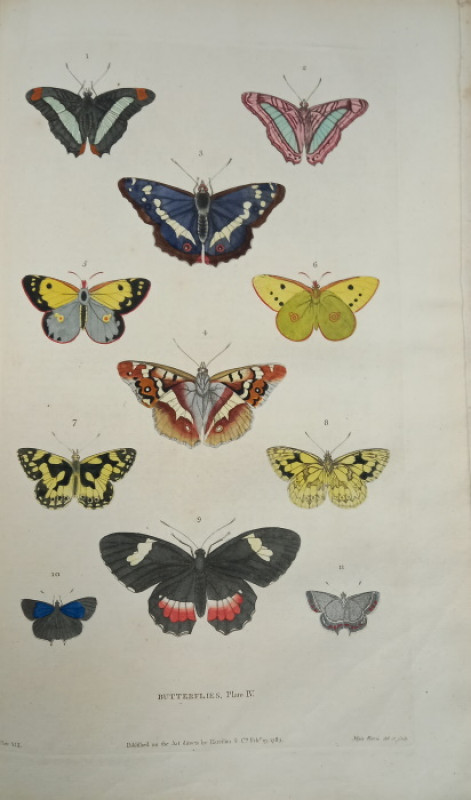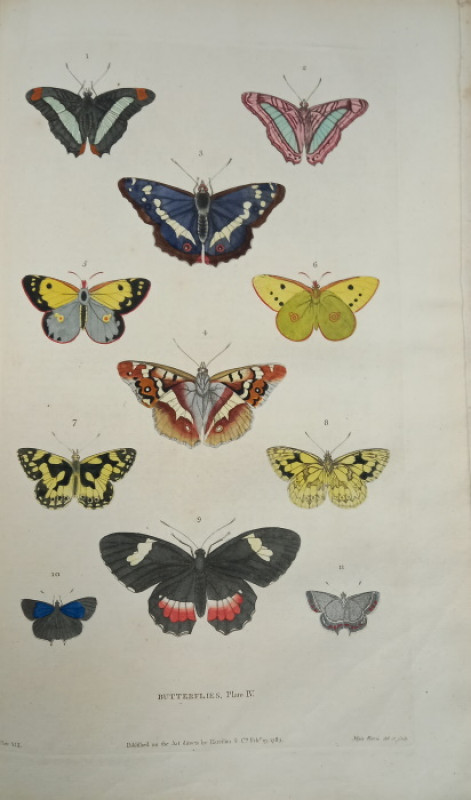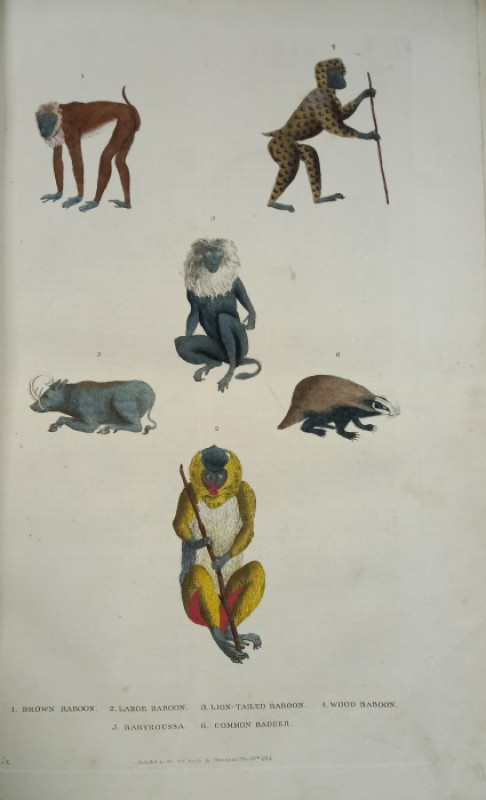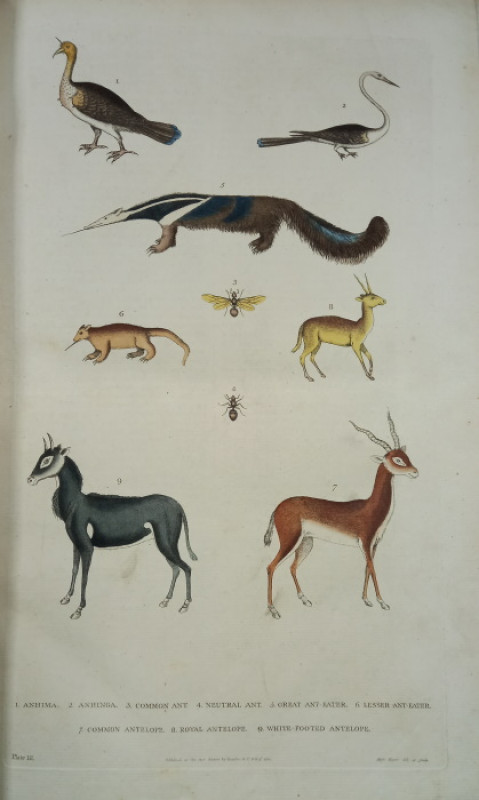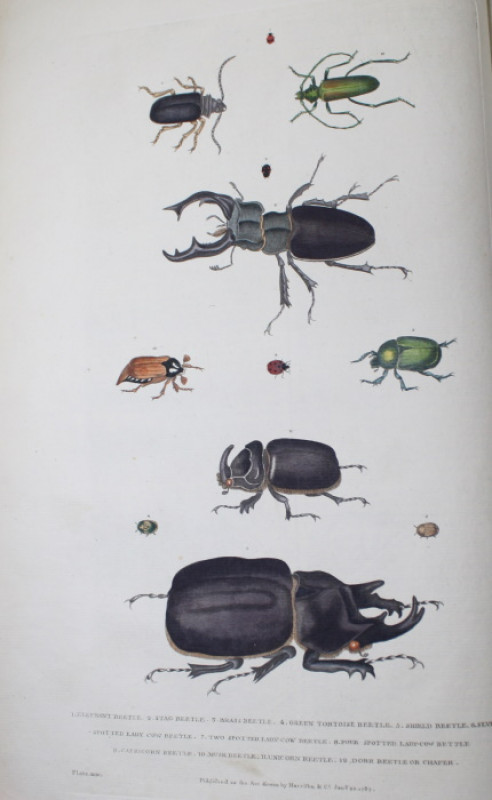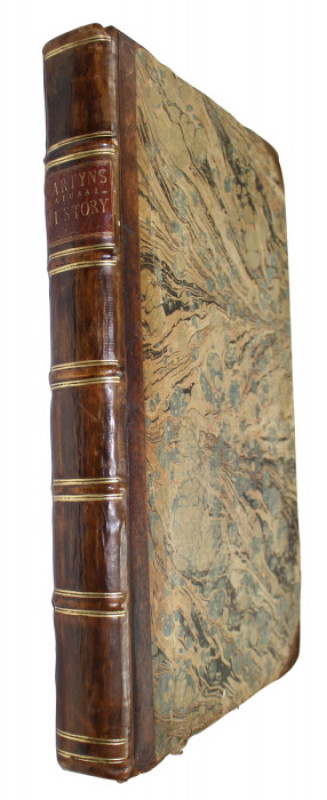 Book Description
First volume (of two) covering ABA-KIT. With 53 (of 55) charming hand-coloured plates. This work lists the various species of animals in alphabetical sequence (based on the collections in the Leverian Museum), and is illustrated with engraved, hand-coloured plates. Some of the plates were drawn and engraved by Moses Harris (1730-c.1788), author of The Aurealian, one of the finest of all early illustrated books on Lepidoptera. This volume includes 4 plates drawn and engraved by Harris (3 of butterflies) (3, 19, 23, and 25). Nissen ZBI, 2729; Lisney, 306
Dealer Notes
204 un-numbered leaves (of 206) pp., 53 (of 55) hand-col plates, Fo, cont. half leather, rebacked in antique style, spine with raised bands, gilt rules, leather title-piece; corners restored; marbled boards, edge-worn. Edges uncut. Lacks title-page and two plates. Some pages frayed at outer margin; several pages with closed tears; some old faint stains to margins. A few plates with short marginal tears, nicks, chips, and marginal stains, not affecting the illustrations. Some scattered light foxing. Plates largely bright and clean.
[48242]
Author
MARTYN, WILLIAM FREDERIC
Publisher
Harrison & Co.: London