The next book fair will be STAMFORD (for details
click here
) on SAT 27th MAY.
(Please note: LINCOLN FAIR - 4th June - CANCELLED)
CLICK
HERE
TO SEE DETAILS OF ALL OUR FAIRS. THE MAY ONLINE BOOK FAIR OPENS MON 29th MAY at 12 NOON. CLICK
HERE
TO FIND OUT MORE.
Monografias de Servico Geologico e Mineralogico do Brasil. I: Fosseis Devonianos do Parana; IV: Fosseis Terciarios; VIII: O Cretaceo da Parahyba do Norte; IX: Faunas Triassicas; X: Uma Nova Fauna Permo-Carbonifera ; XI: O Cretaceo de Sergipe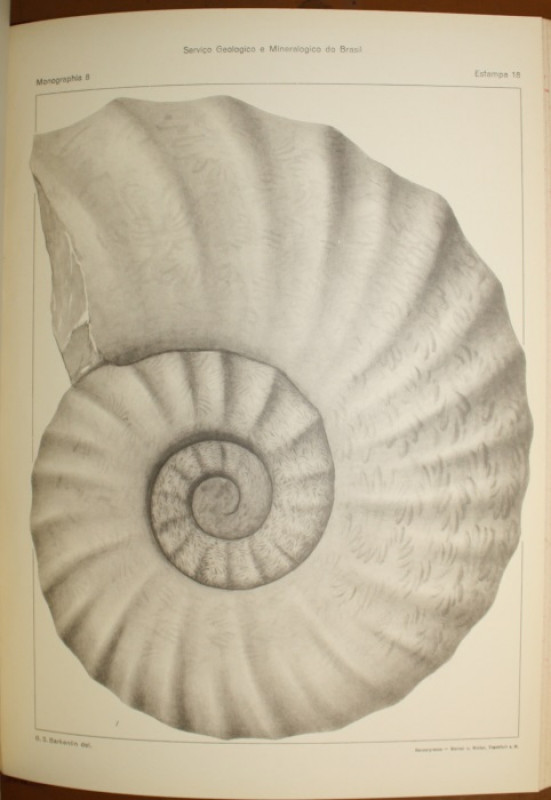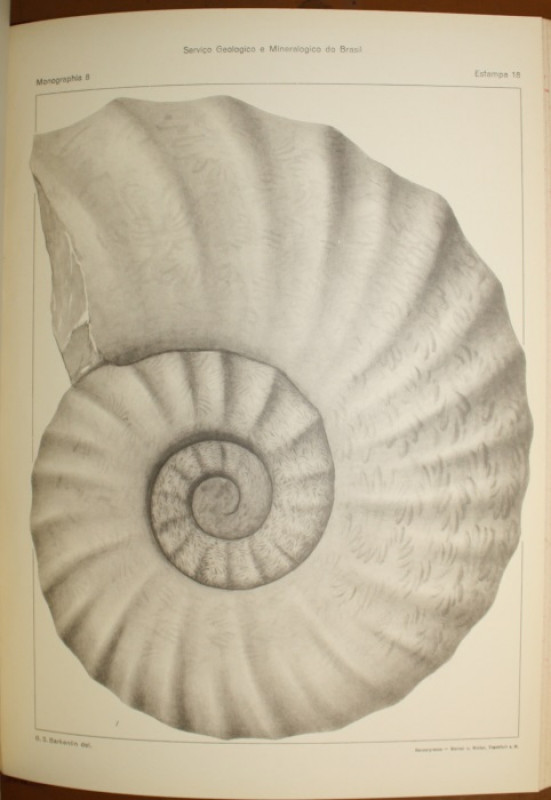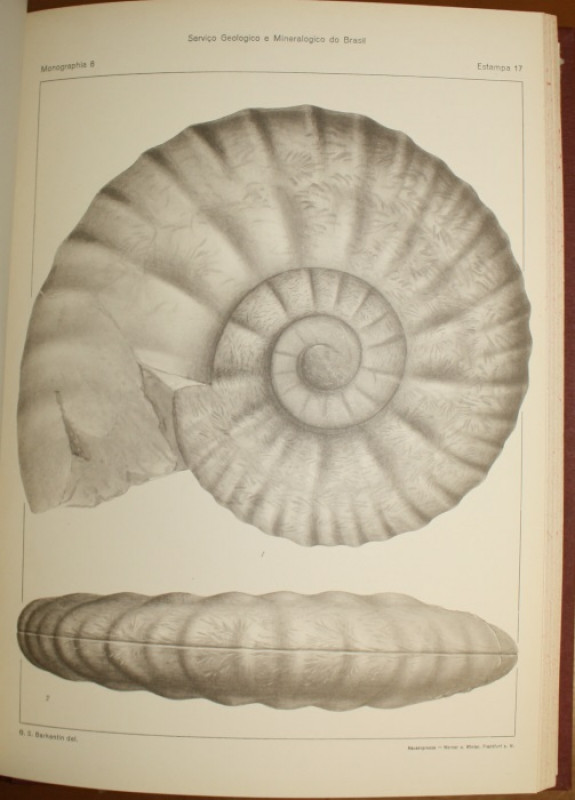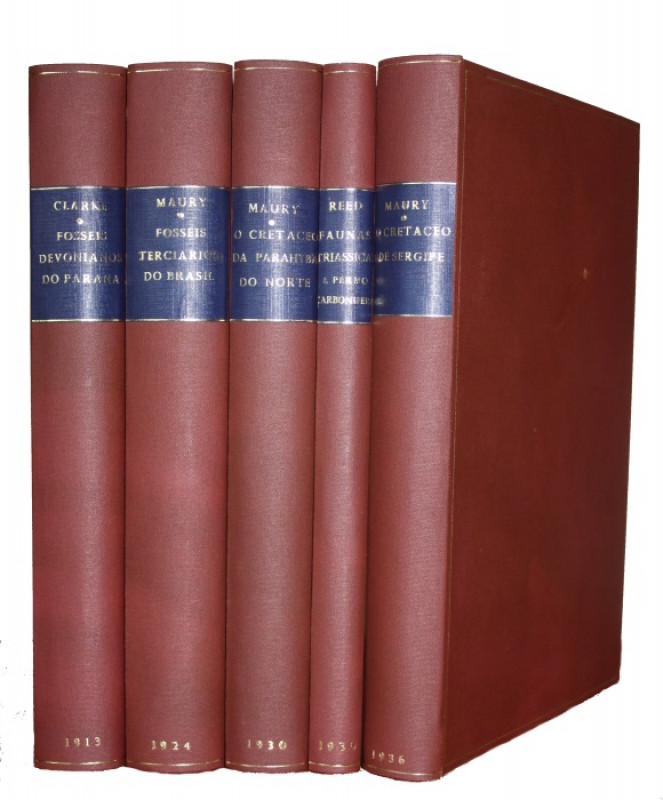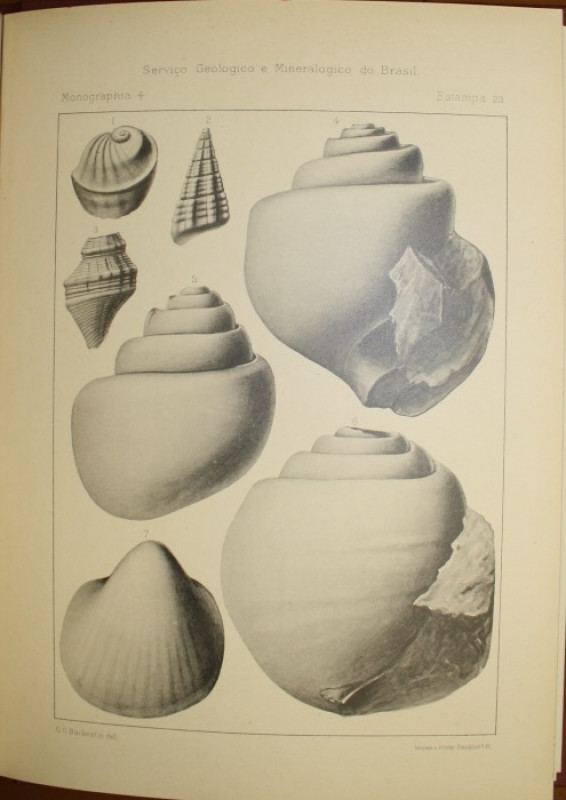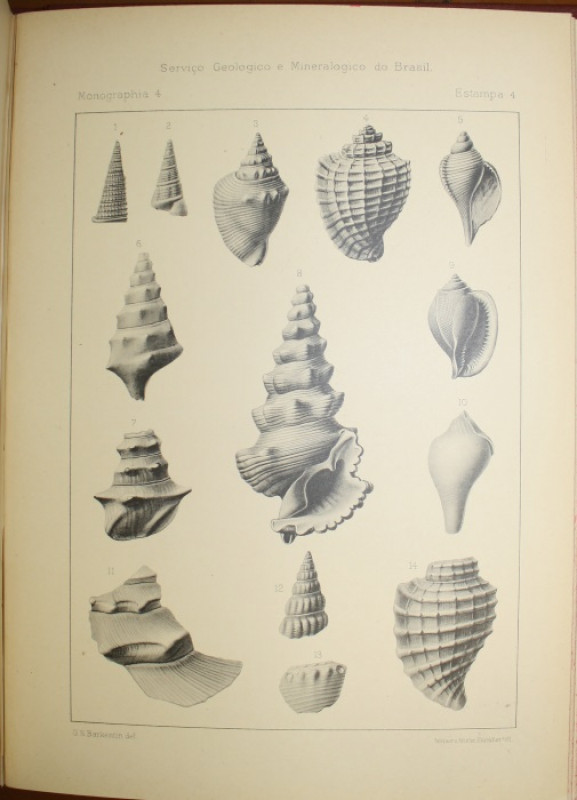 Book Description
127 plates, 2 maps. 6 vols bound in 5, 4to, recent plum cloth, gilt ruled borders, blue title pieces to spines. Tear to one page, neatly repaired with archival tissue. A very good set.
Dealer Notes
Vol. I: J.M. Clarke (1913) pp. xx, (4), 353, 27 plates, 6 folding tables; IV: C.J. Maury (1924) pp. vi, 711, 24 plates, folding map; VIII: C.J. Maury (1930) pp. 305, xxiii, 35 plates, map; IX: F.R. Cowper Reed (1929) pp. 97, 5 plates; X: F.R. Cowper Reed (1930) pp. 45, 7, (3), 8 plates; XI: C.J. Maury (1936) pp. 283, xxxv, 28 plates.
Author
Clarke, J.M.; Maury, C.J.; Reed, F.R.C.
Publisher
Brasil. Servico Geologico e Mineralogico