WE ARE STILL NOT HOLDING PHYSICAL FAIRS ☹
BUT PLEASED TO ANNOUNCE OUR FIRST FAIR FOR 2021 WILL OPEN
ON 29TH JANUARY AT 12 NOON.
WE HOPE YOU CAN JOIN US!
1000's OF BOOKS/ITEMS ON OFFER TO SUIT EVERYONE! 😀
CLICK
HERE
TO ENTER

We wish all our readers a Happy, Healthy and Safe New Year!
Welsh Stud Book Vol. XXXII Stallions, Nos. 1637 to 1852. Mares, Nos. 9051 to 9443. Foundation Stock Mares, Nos. 109 to 424. Geldings, Nos. 14 to 66. 1939 - 1948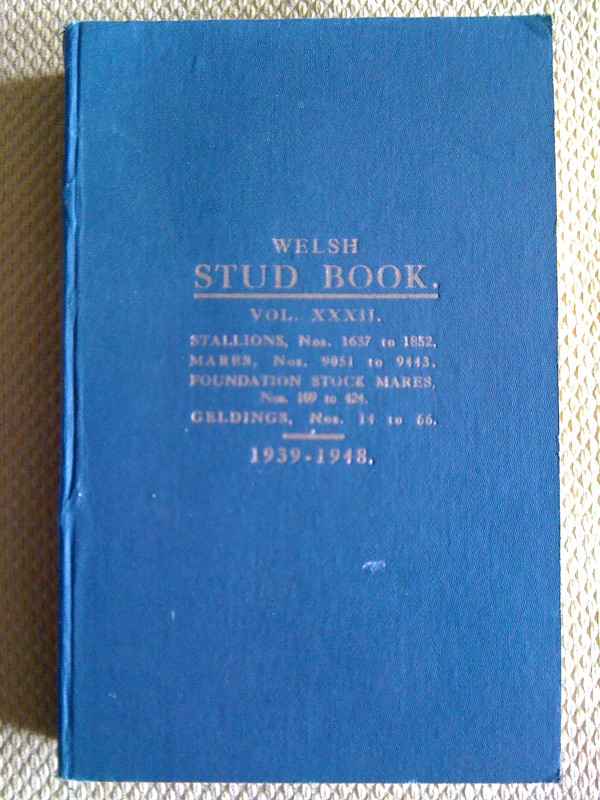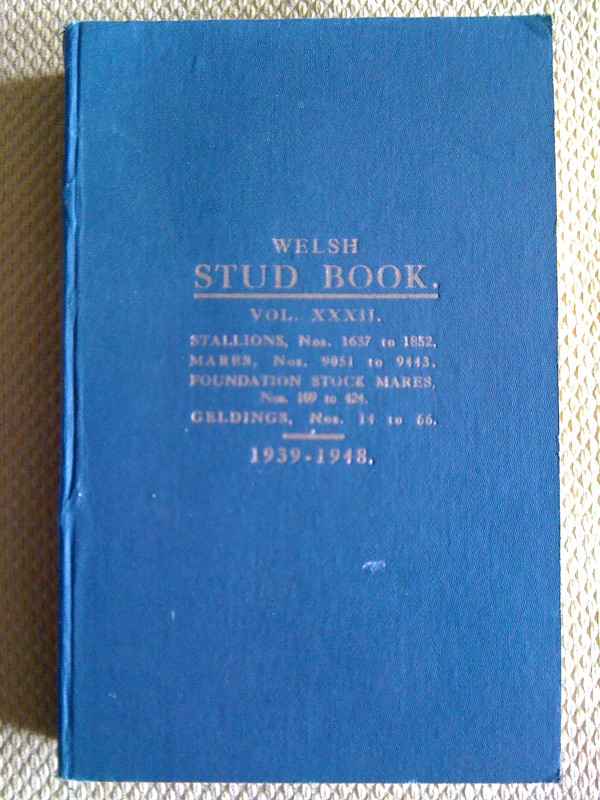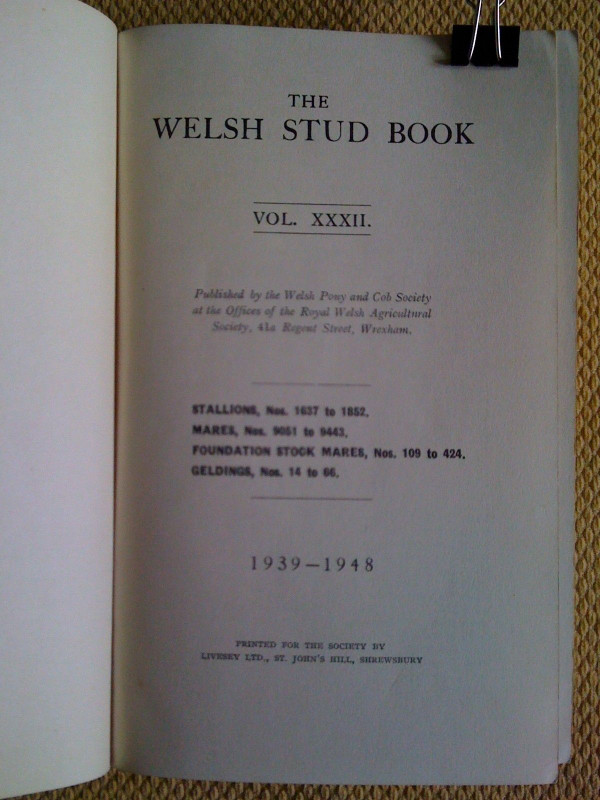 Book Description
This is a copy of the Welsh Stud Book. It is bound in a dark green cloth with the titles in gold without its wrapper. There are no inscriptions or marks that I have found. The edges and corners of the boards are a bit bumped and the spine is cracked between pages 80 and 81. A must have for any serious breeder of Welsh Ponies.