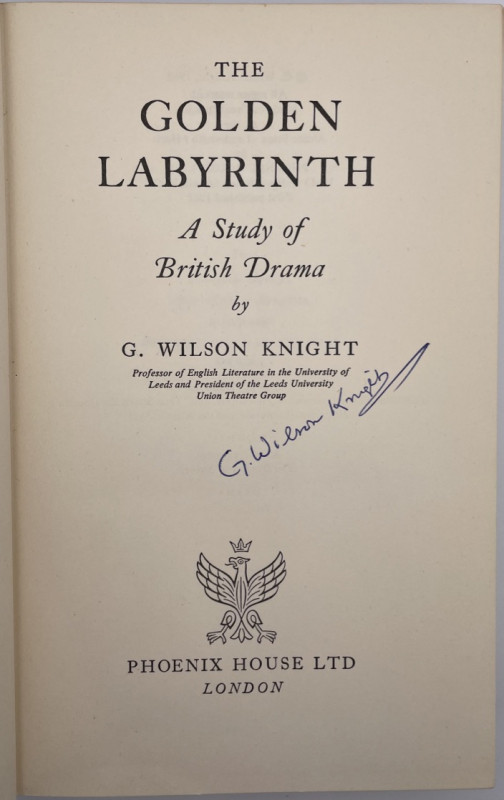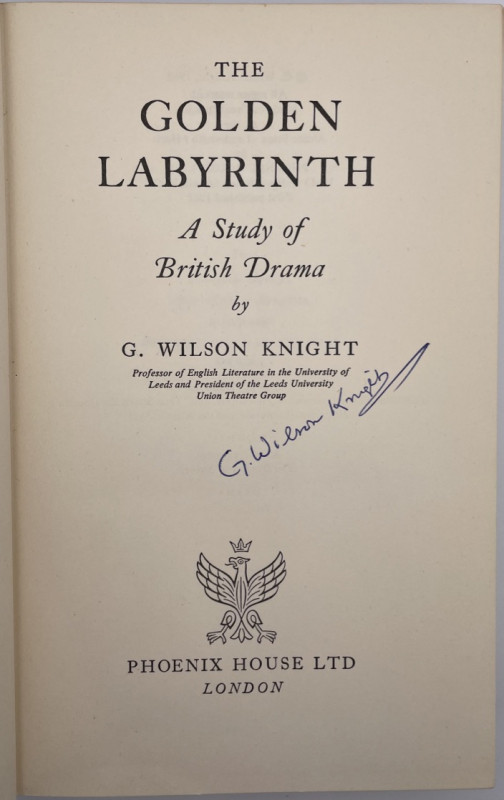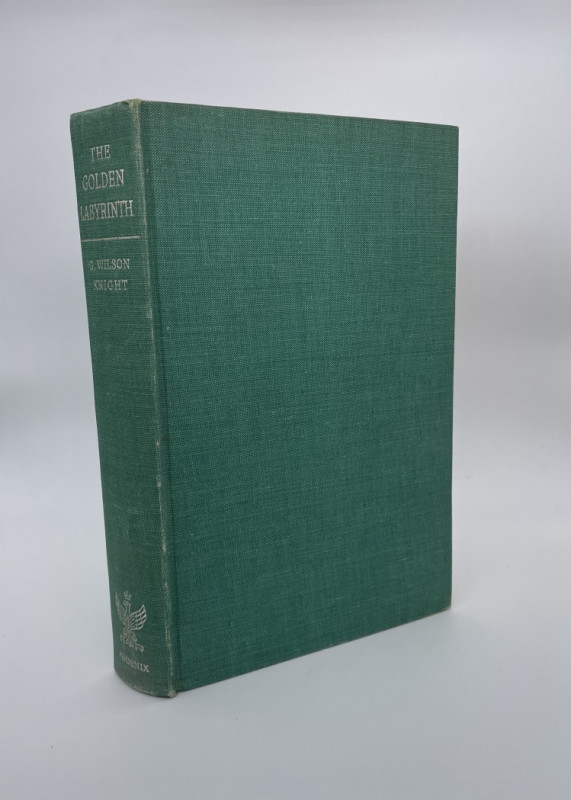 Book Description
FIRST EDITION, SIGNED AND INSCRIBED BY AUTHOR. 8vo. Green cloth, spine lettered in silver. Rubbed at extremities and joints, some scoring, bottom corner of bottom board bumped. Toned edges, a few spots to leading edge. Affectionately inscribed by Wilson Knight in blue biro to half-title: "For/ Doreen/ & Walter/ in memory of so many productions/ from Wilson/ Leeds, 22 June 1962" and then signed in blue biro to title page: "G. Wilson Knight". Else, clean and tidy. An interesting association copy inscribed in the year of publication (and his retirement from the University of Leeds).
Dealer Notes
The literary interpreter (his own term) and Shakespearean, George "Dick" Wilson Knight, CBE (1897-1985) held a Chair in English Literature at the University of Leeds (UoL) from 1956 until his retirement in 1962. A charismatic lecturer and influential, if idiosyncratic, critic, Wilson Knight was also an actor and theatre director: "G. Wilson Knight combines with his prophetic fervour a well-seasoned practical dedication to the theatre, as an actor of heroic force, as a reader of dramatic verse of bardic vitality, and as one of the most enterprising directors of poetic drama in the modern semi-professional theatre." (Kaufmann, 1963). He was a member of the Psychic Research Society in Leeds and a vice-president of the Spiritualist Association of Great Britain, having become interested in spiritualism after his mother's death in 1950. The Golden Labyrinth was based on his UoL lecture course on British drama (ODNB).
Doreen Newlyn was a Social Studies Lecturer at the University of Leeds (1948-52) and a member of its Staff Dramatic Society, alongside Wilson Knight. With her husband, the economist and Africanist Walter Newlyn, she set up the Uganda Pilgrim Players in the late 1950s, the country's first multi-racial theatre group. Back in the UK, Newlyn was key to the foundation of the Leeds Playhouse in 1968.
Author
WILSON KNIGHT, G. [George]; [NEWLYN, Doreen & Walter]
Publisher
London: Phoenix House Ltd