Regretfully, due to Covid-19, we have decided to cancel our fairs up until the end of December. However, at this stage, we cannot confirm if our London Christmas Fair will take place but we will keep you updated.
OUR ONLINE BOOK FAIR IS STILL OPEN! ENJOY!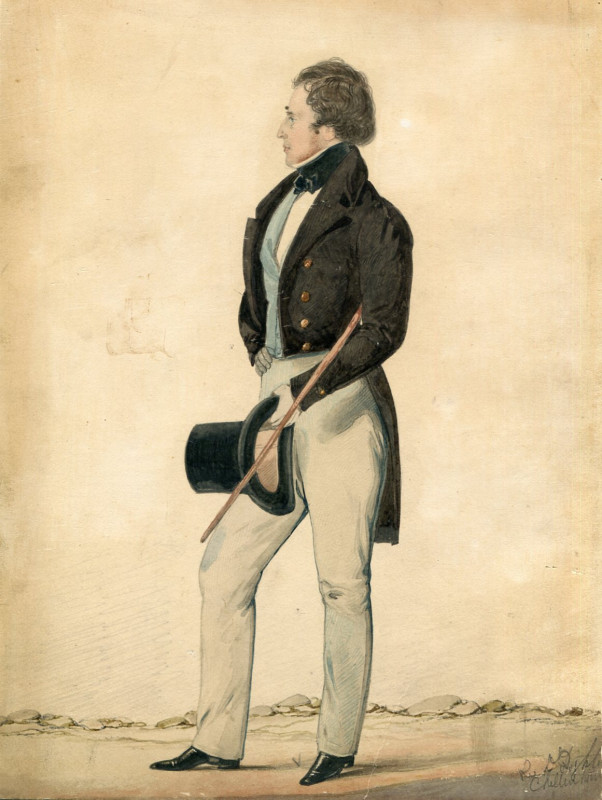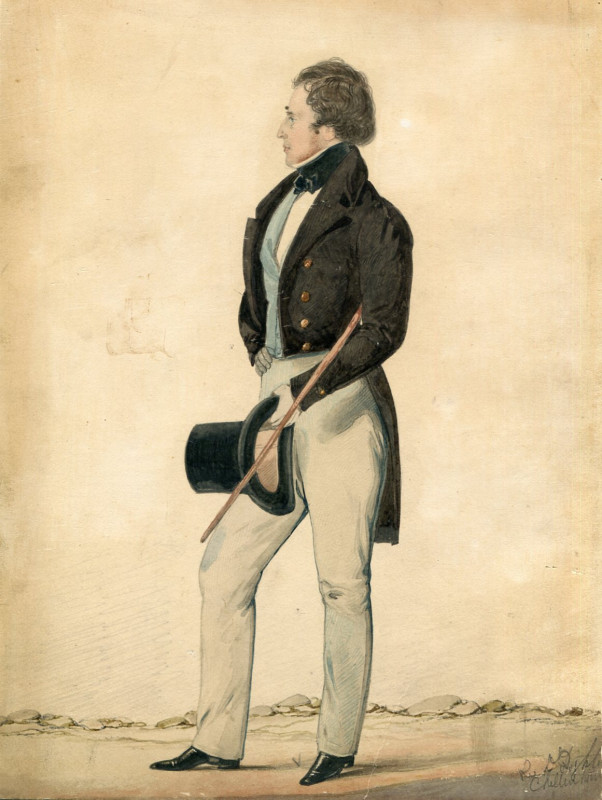 Book Description
A fine unrecorded portrait of famous Cornish chemist and inventor Humphry Davy (1778-1829), drawn by Richard Dighton. Richard Dighton probably began his career by working with his father Robert Dighton (1754-1812) continuing his series of portraits of Oxford and Cambridge dons. Between 1817 and 1828, he also produced over a hundred portraits of well-known London characters, all of them full length portraits, in profile. Like his father, he also worked as a portrait painter. By 1828, Dighton had left London, and appears to have spent the next 20 years in Cheltenham and Worcester. The watercolour has pencilled on the back 'Sir H. Davy. Chemical Philosopher Born 1779 - Dec 182[9]' in a contemporary hand and is typical of full length profile so characteristic of Dighton's work.
Condition
Watercolour 10½ x 8¾ inches ( 265 × 223 mm.) standing in profile in morning coat and top hat in right hand with cane hooked in right arm. Signed 'Richd. Dighton, Cheltenham.'