The Bristol Channel Illustrated District Guide. Official Handbook to the Marine Excursions of P. & A. Campbell Ltd.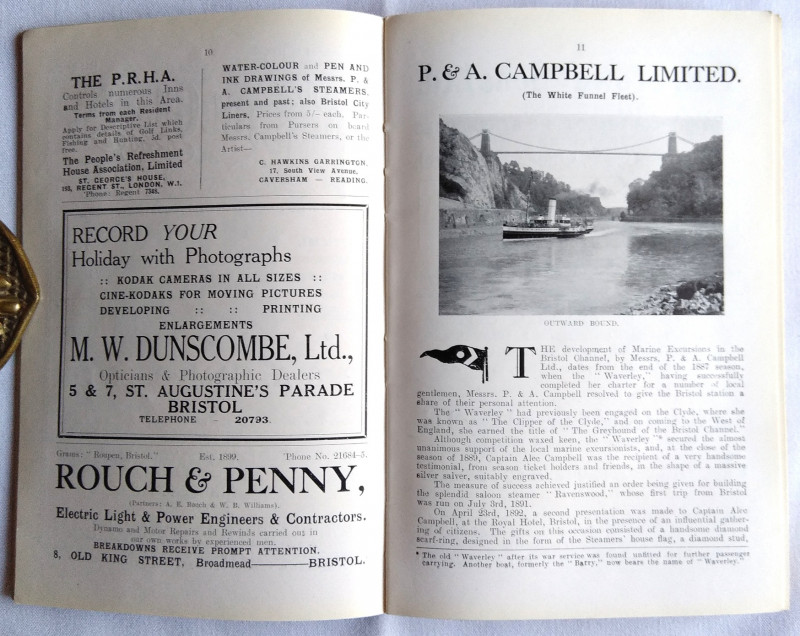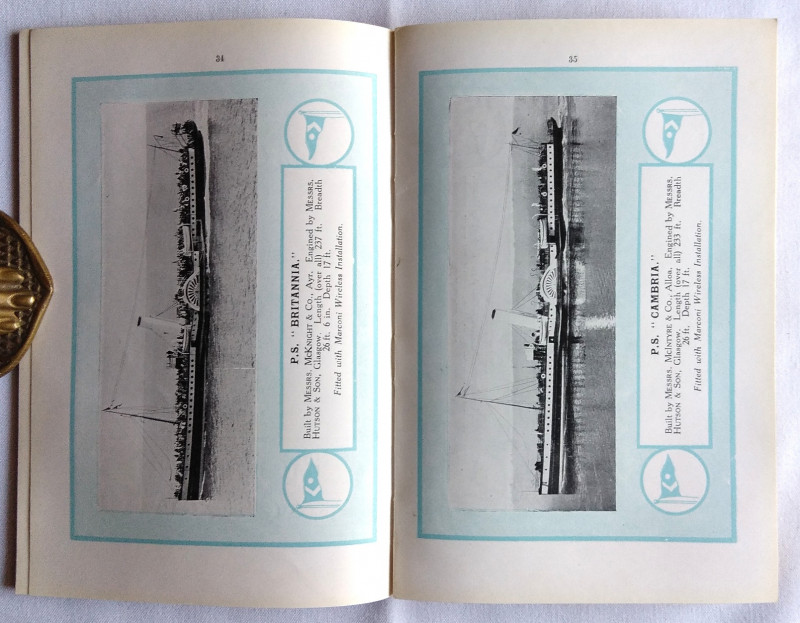 Book Description
One of a small collection of Campbell's Handbooks we will be bringing to the Bristol Fair
Dealer Notes
For over 50 years Campbell's 'White Funnel Fleet' paddle steamers were to be seen proudly plying the Bristol Channel but by the end of the 1950s the excursion trade was in terminal decline and the company went into receivership in 1959. It was sold as a going concern and limped on with two steamers until the mid 1960s when they were replaced by motor vessels. The final end came in the early 1980s.
Author
Levy Langfield, A & Warne, Frederick G
Publisher
F G Warne Limited Bristol
Condition
Very good overall, although the last few pages have been damp affected to the bottom corner
Pages
243 pages, two fold out town plans