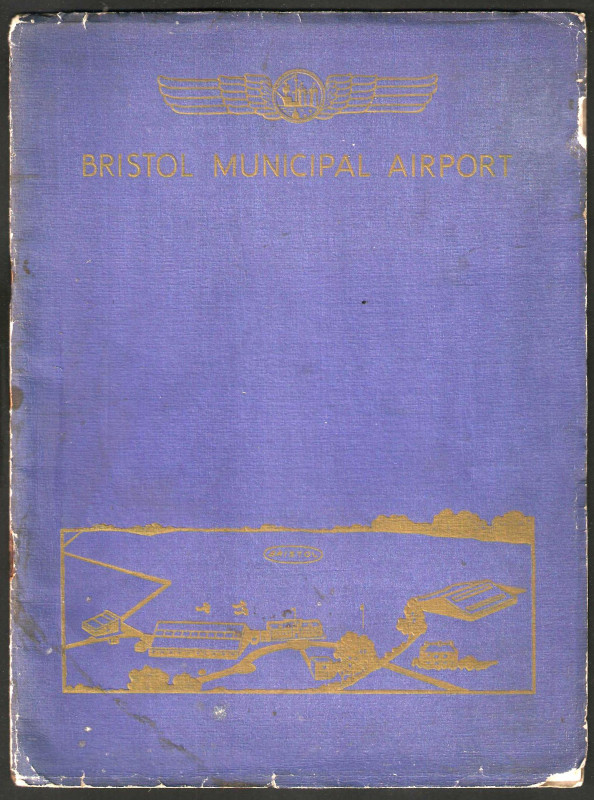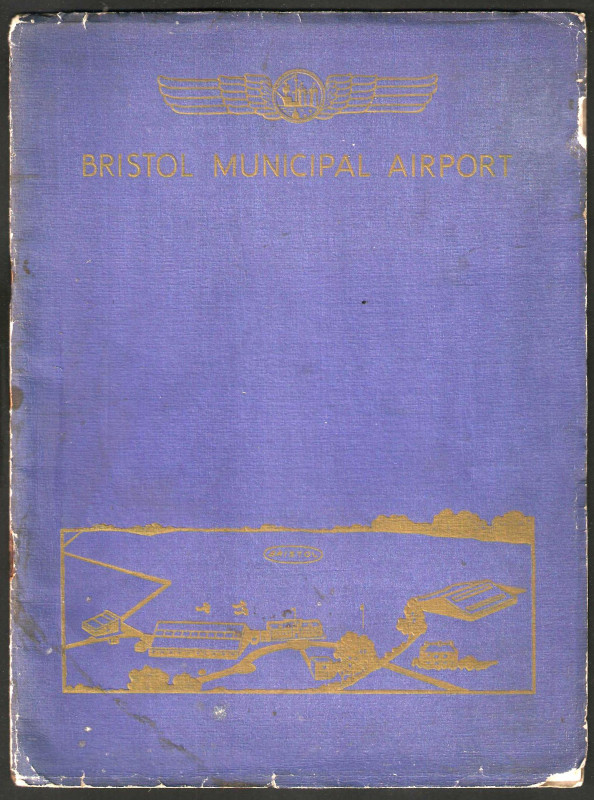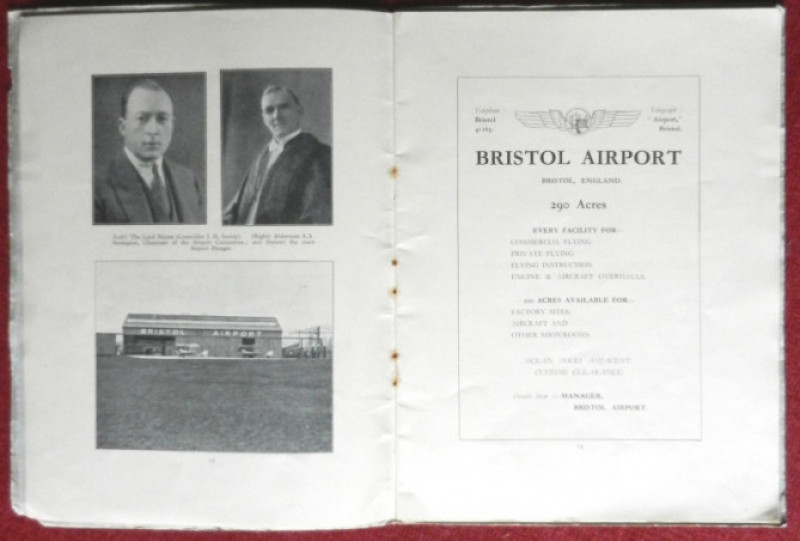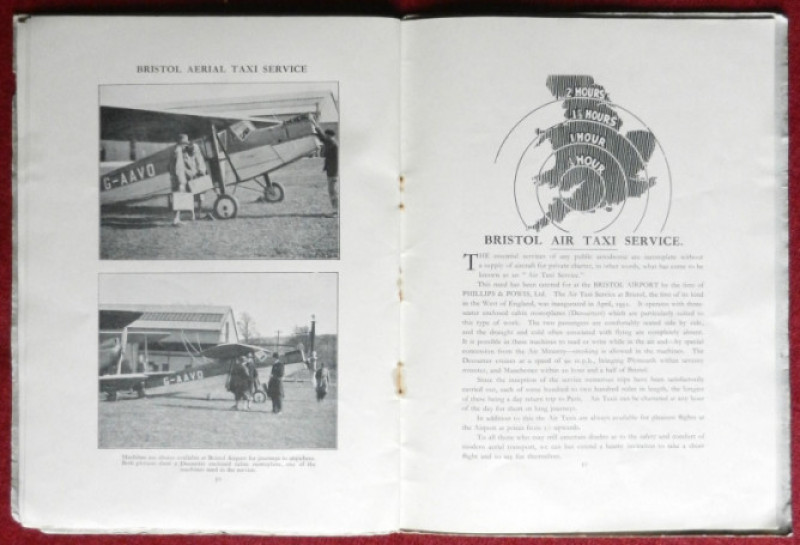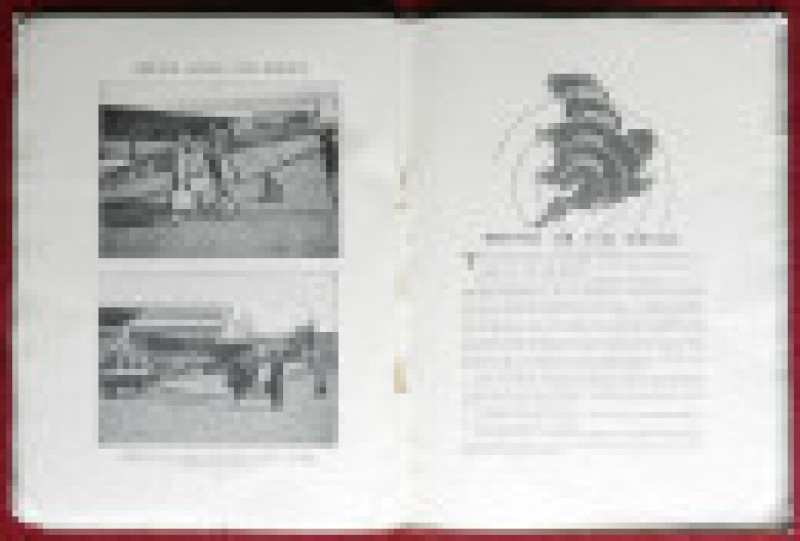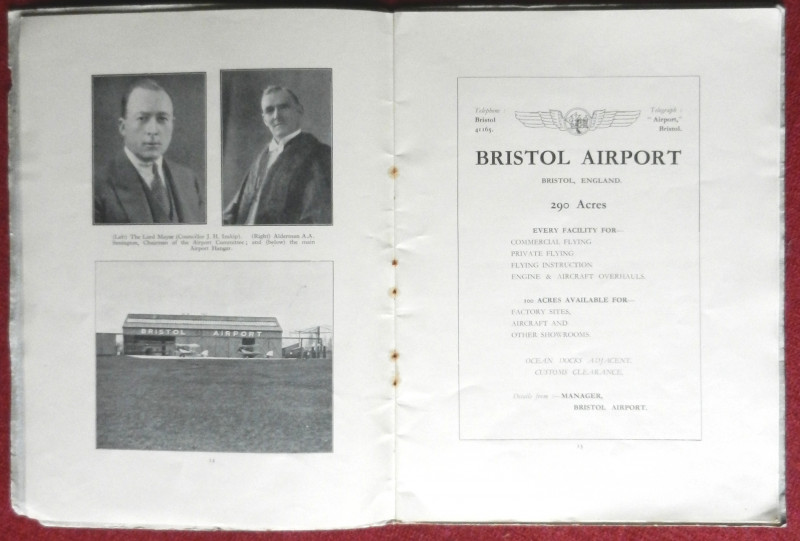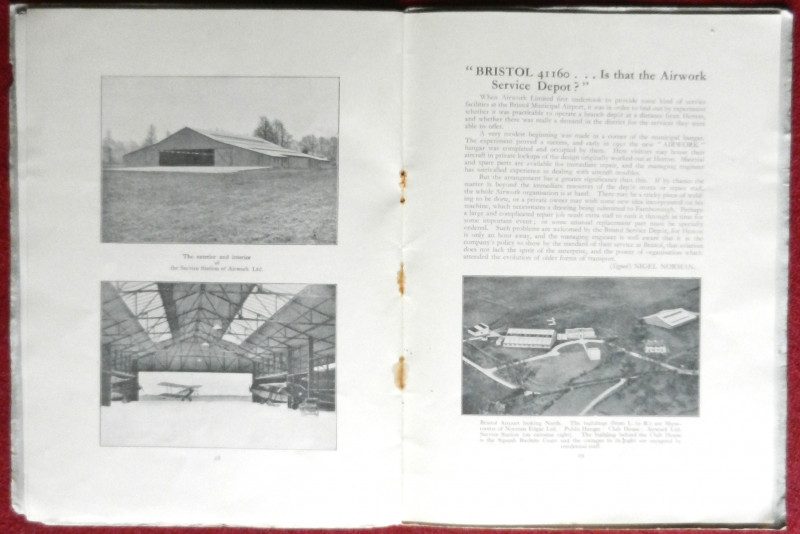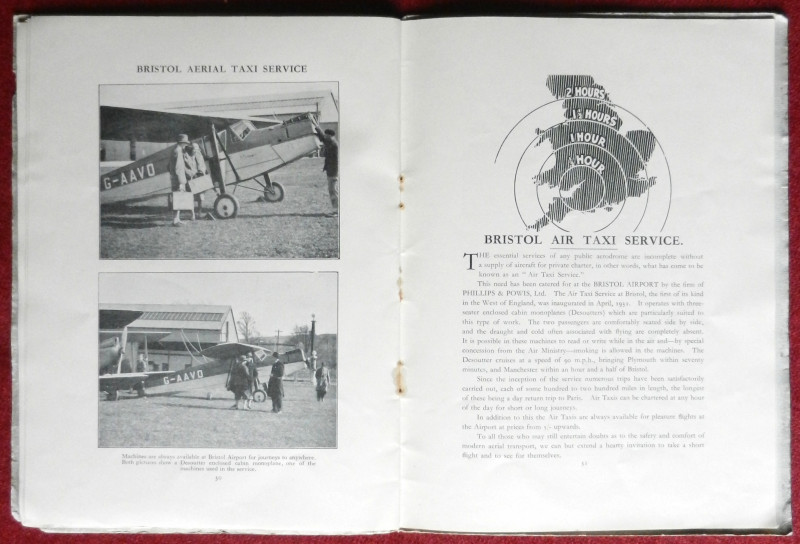 Book Description
A remarkable piece of Bristol aviation history, we have never seen one before.
Dealer Notes
The first Bristol Airport was opened by Bristol Corporation in 1930 at its Whitchurch site and this publicity brochure issued soon after its opening was aimed at commercial and private customers with sections on the airport's facilities, aircraft manufacturing, sales & servicing, flying lessons and so on, together with advertisements. With the growth in aviation after the war, the airport needed more space but surrounding housing developments meant that runway extensions were not possible. As a result, in 1955, Bristol Corporation acquired the former military airfield at Lulsgate Bottom for a new airport there. Lulsgate Airport opened in 1957 and the airport at Whitchurch closed. In 1959 the old airport site briefly re-opened as a motor racing circuit but this was to be short-lived. After being unused for many years, the site has now been re-developed for industrial, leisure and educational use.
Author
Bristol Corporation
Binding
Textured card covers with yapp edges
Publisher
Bristol Corporation
Condition
Covers a little grubby and marked, edges worn, scuffing to the right hand edge of the back cover. First page dusty and rusty staples so the middle pp are loose.
Pages
48pp, photographs, maps