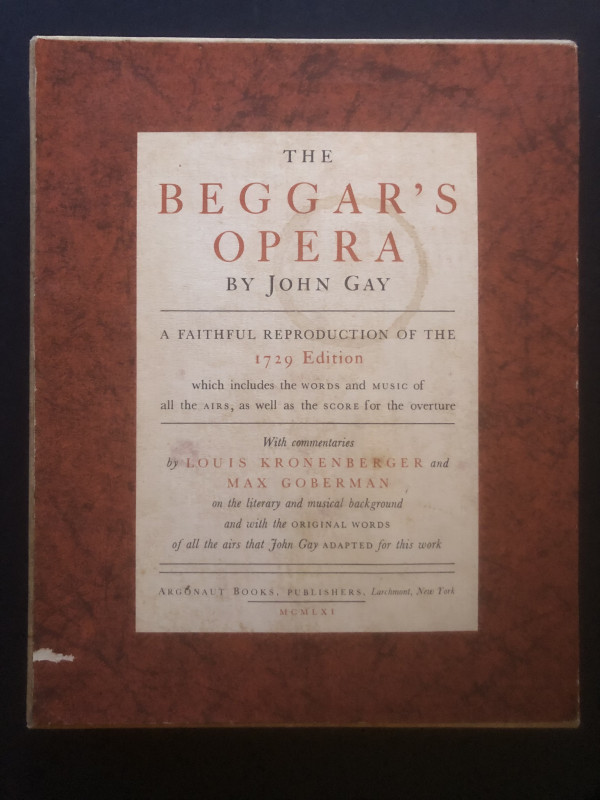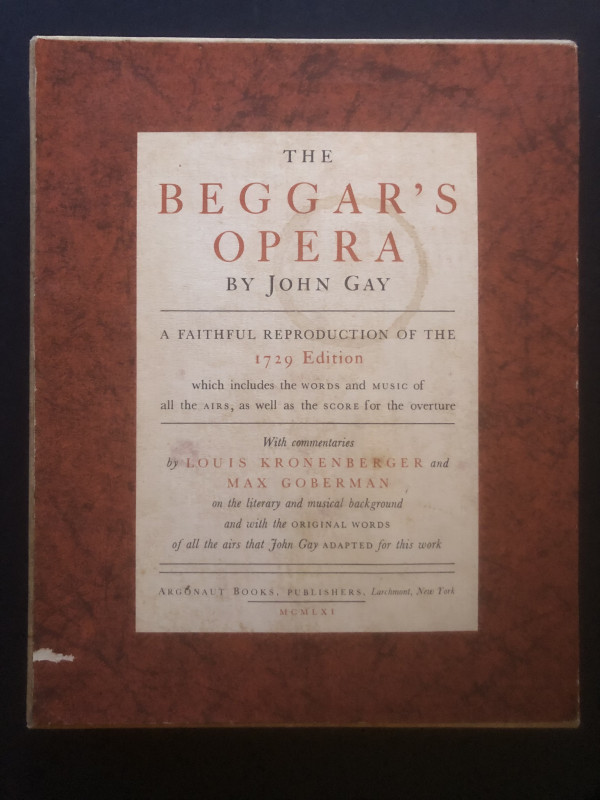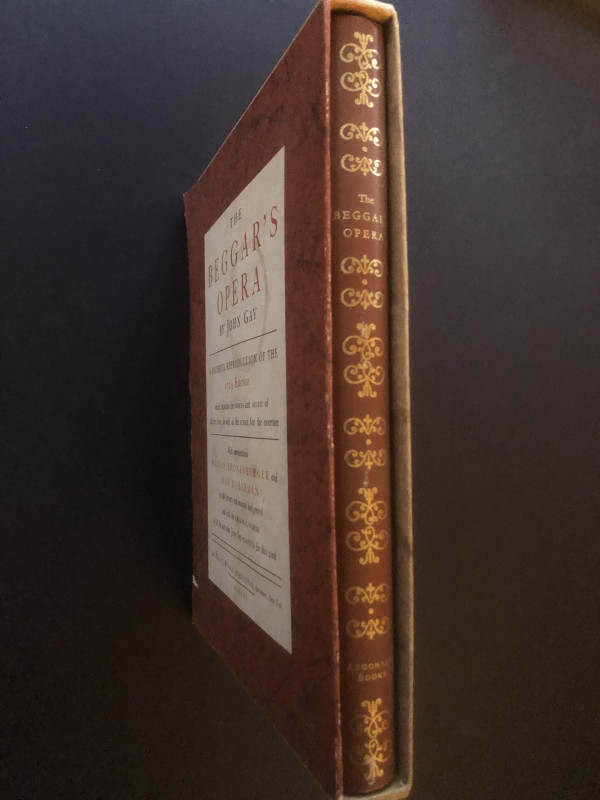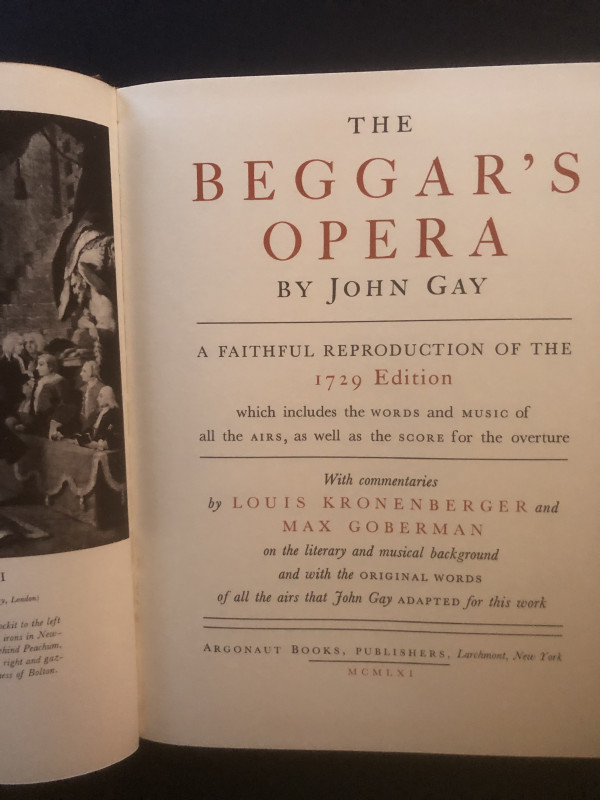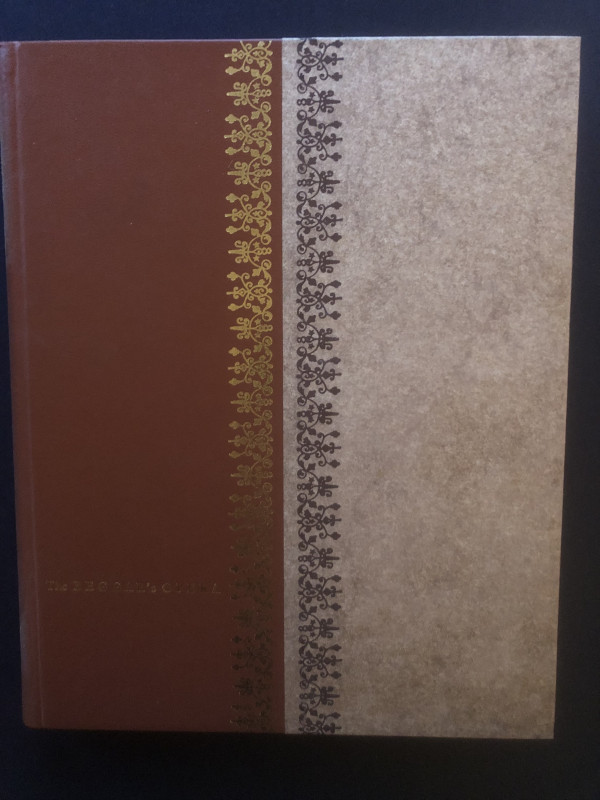 Book Description
On the front panel of the slip case this edition is described as 'a faithful reproduction of the 1729 edition which includes the words and music of all the airs, as well as the score for the overture.' It also has commentaries by Louis Kronenberger and Max Goberman on the literary and musical background and with the original words of all the airs that John Gay adapted for this work.
Date
1961 (a faithful reproduction of the 1729 Edition)
Binding
Hardback quarto in slip case. Book is bound in quarter leather. Decorations in brown & gilt on the front cover. Gilt titles & decorations on the spine.
Illustrator
Two illustrations from the engravings of William Hogarth. Elaborate decorations as headings & tail pieces for the Acts of the Play.
Condition
VG Book in a G slip case (One ring mark & a small abrasion on front of case)
Pages
66 (play) + 46 (music) Unpaginated.