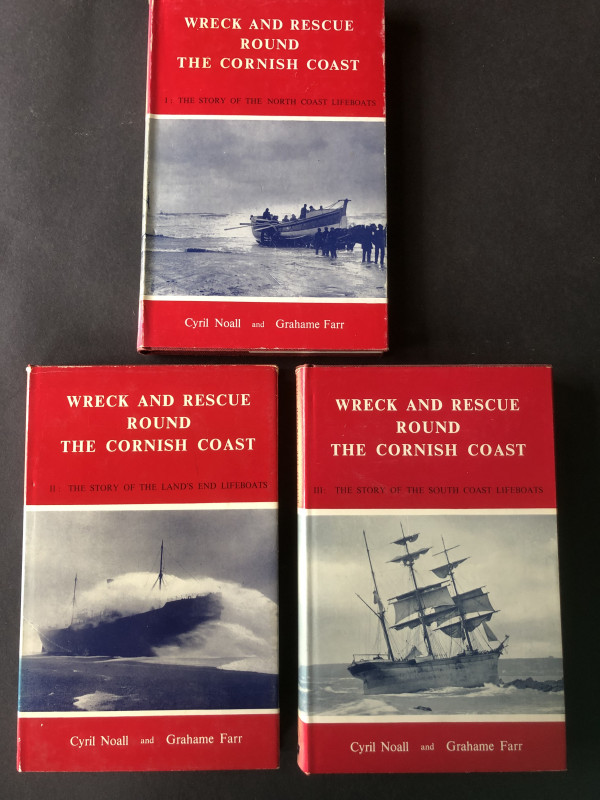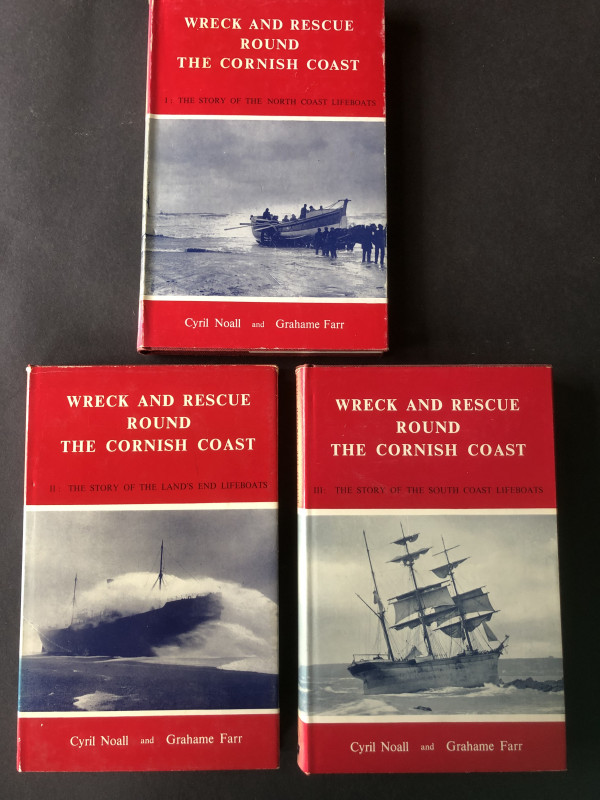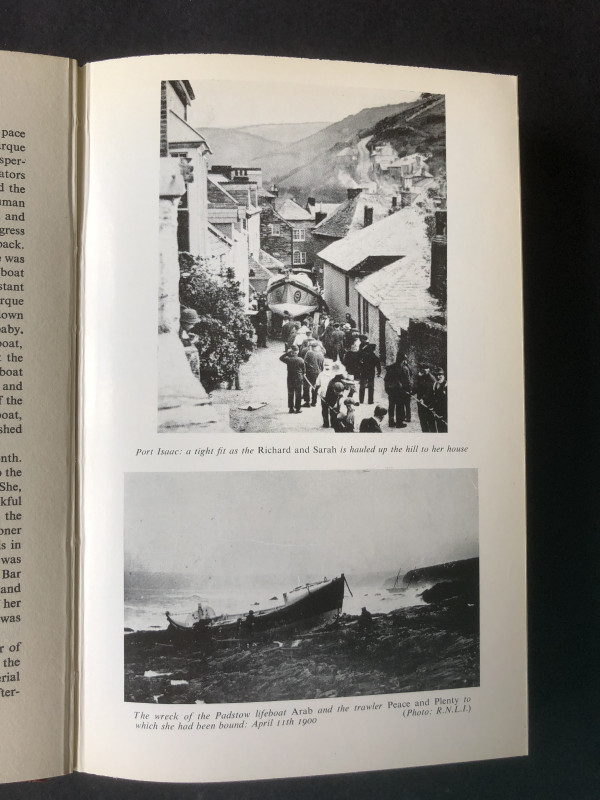 Book Description
These 3 volumes give a full & accurate account of the history of the lifeboat service in Cornwall & the dramatic rescues that have taken place from the various stations there. They are based on R.N.L.I. records but with supplementary material from local sources. The content is divided as follows : Vol.1 The Story of the North Coast Lifeboats Vol.2 The Story of the Land's End Lifeboats Vol.3 The Story of the South Coast Lifeboats Sometimes seen as individual volumes they are not commonly offered as a set.
Author
Cyril Noall and Graham Farr
Binding
Red boards with gilt titles on the spines and pictorial dust wrappers featuring a different wreck/rescue photograph on each.
Publisher
D Bradford Barton
Illustrator
Black/white photographs, maps & tables.
Condition
VG in G/VG d/w (Volumes 2 & 3 have been price-clipped.