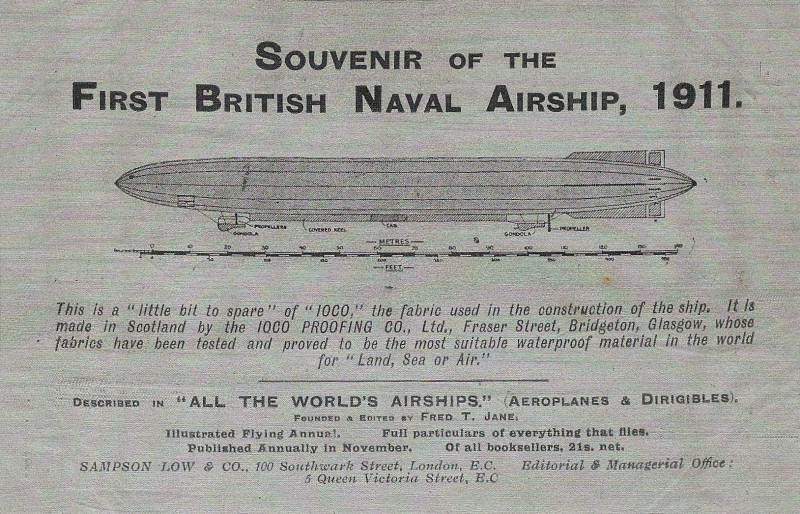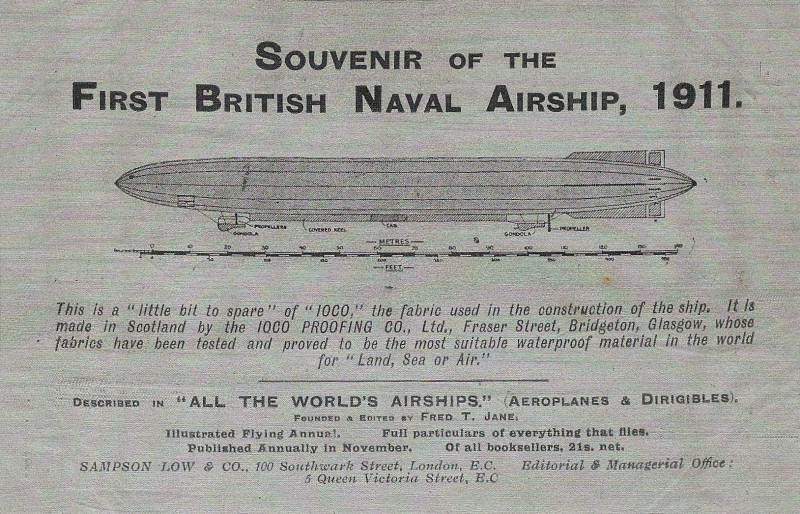 Book Description
A small printed card, approx. 140 x 90mm., printed to both sides on "IOCO", in very good condition.
Dealer Notes
The Mayfly was designed as the first airship - HMA No. 1 - of the British Navy, and was to that date the largest airship in existence. Construction began in 1909, and by February 1911 the first static trials took place in the Barrow-in-Furness Naval Construction Yard. Further tests followed before a full flight trail on the 24 September 1911. It seems that, as Mayfly was being moved from the hangar, a severe gust of wind, coupled with mishandling errors, resulted in undue strain being placed on the frame; Mayfly snapped at the centre, and the two halves fell into the waters of Cavendish Dock. The project was subsequently shelved
The present apparently unrecorded "Souvenir" provides details of the ship, though not of her fate. One side of the souvenir prints some technical details of the ship, and a small paragraph states "As this little bit is part of the very limited available amount of the actual material used, it will in years to come be of unparalleled historical interest." On the other side is printed an image of the Mayfly, above the words "This is a 'little bit to spare' of 'Ioco,', the fabric used in the construction of the ship. It is made in Scotland by the IOCO PROOFING CO., Ltd., Fraser Street, Bridgeton, Glasgow, whose fabrics have been tested and proved to be the most suitable waterproof material in the world for 'Land, Sea or Air.'" The last few lines on this side of the souvenir direct the reader for more information about the airship to "All the World's Airships" by Fred T. Jane, with the publisher's details (Sampson Low & Co., London), but it is not clear whether the publishers were responsible for the printing of this souvenir.
Condition
See description