Sketch of the Geology of North America being the substance of a Memoir read before the Ashmolean Society Nov. 26, 1838.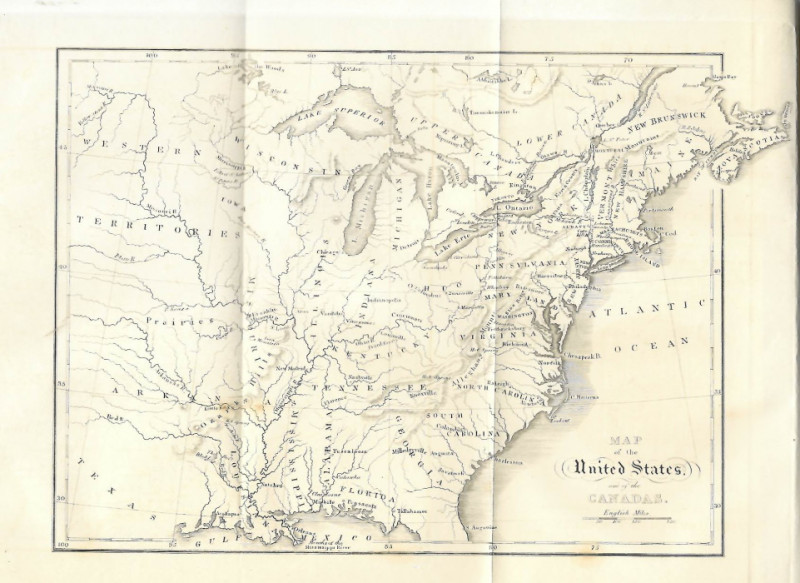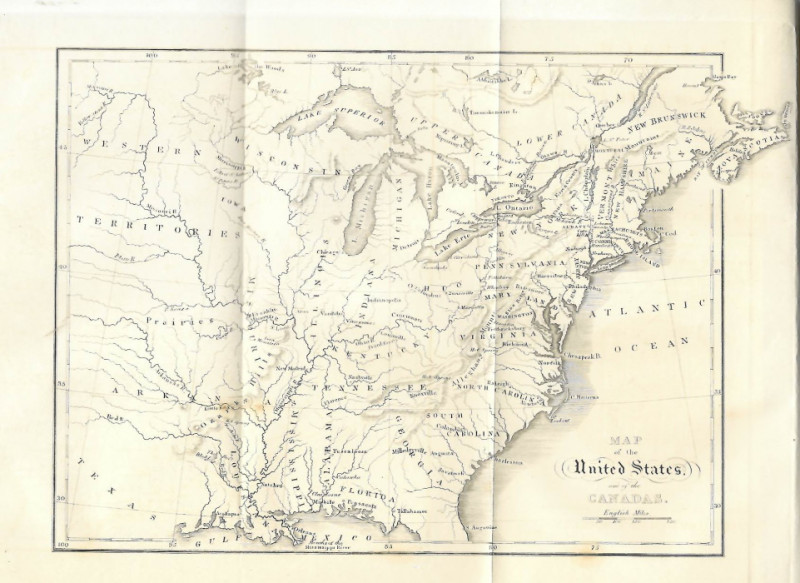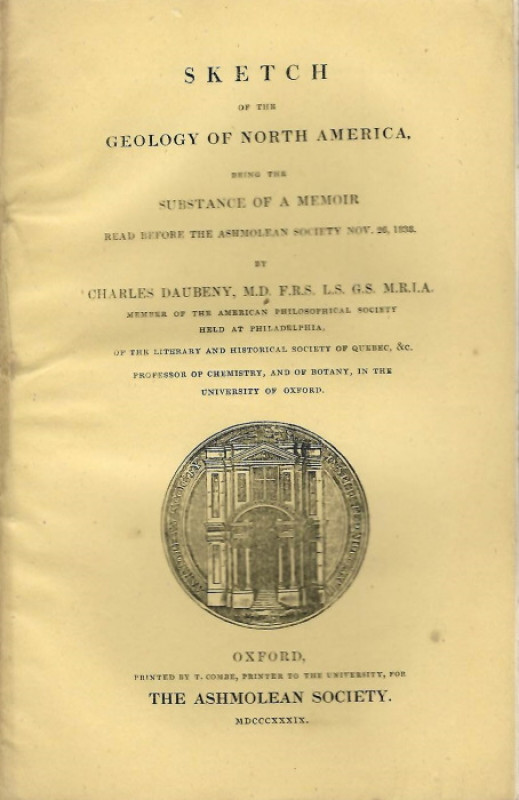 Book Description
First edition. Scarce. Charles Giles Bridle Daubeny (1795-1867) was professor of Chemistry and of Botany at University of Oxford. In 1837 he visited the United States and acquired there the materials for papers on the thermal springs and the geology of North America. On 26th November 1838 his observations were read before the Ashmolean Society and were subsequently published in 1839. The publication includes an engraved map, 'Map of the United States and Canada' which covers the Western Territory and northeast Texas to the Atlantic coast and from Nova Scotia to Florida. Daubeny's introductory essay is also known for his observations about the young republic and its constitution. [43961] Price: £250
Dealer Notes
[i-iii] iv-xviii, [1] 2-73 pp., folding map, 8vo, stitched booklet, orig. printed wrappers. Fine copy with gatherings still unopened. Vg.
Publisher
Ashmolean Museum: Oxford