A Naturalist in North Celebes: A Narrative of Travels in Minahassa, the Sangir and Talaut Islands, with Notices of the Fauna, Flora and Ethnology of the Districts Visited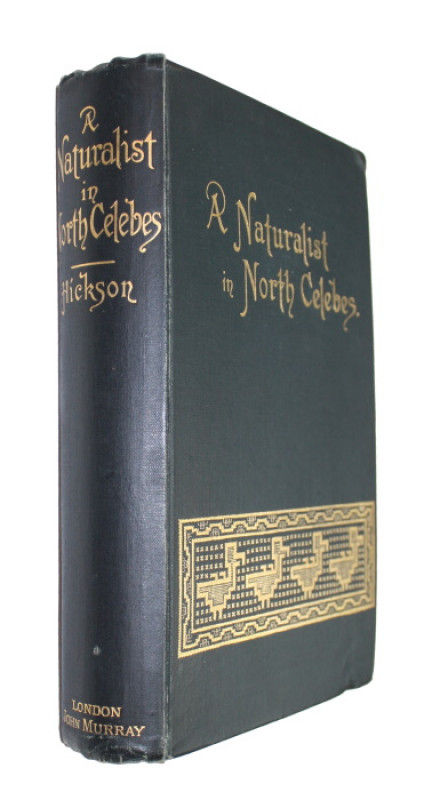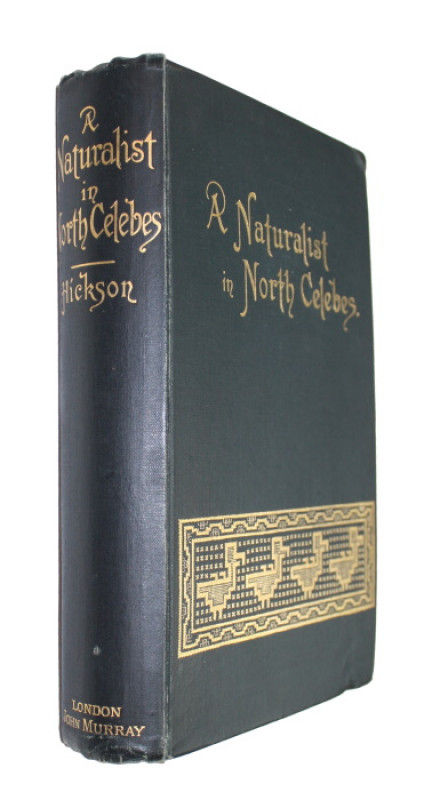 Book Description
xv, 392 + 28 (publisher's ads); col frontis, 2 folding col maps, 6 engraved plates, 29 text figs 8vo, orig. black cloth, gt title and design to front board, gt lettering to spine. Extremities rubbed; minor bump to one corner and bottom edge of front board. Light foxing to endpapers and edges. Slightly shaken. A good, bright copy.
Dealer Notes
First edition. Sydney John Hickson (1859-1940) was a British zoologist and marine biologist known as an expert on corals, which he studied extensively in the field. He was also interested in genetics and applied Darwinian ideas in his work on morphology and embryology. This book gives an account of the author's travels in North Celebes (North Sulawesi).
'I have brought together in this volume some extracts from the journal of my wanderings in North Celebes, the Sangir and Talaut Islands, a more detailed account of the fauna of the small island called Talisse, situated in the Straits of Banka, and a summary of our knowledge of the ethnology of the district of Minahassa.
So much of the ground I travelled over during my visit to the Malay Archipelago has been made familiar to English readers by the works of Wallace, Forbes, and Guillemard, that I have but a small area left to describe from the pages of my own journal. But, though the area is small, it is from its geographical position one of striking interest alike to the biologist, the geologist, and the ethnologist.' (Author's Preface)
Author
Hickson, Sydney J.
Pages
xv, 392 + 28 (publisher's ads)