Sir Thomas Overbury His Wife. With Additions of new Characters, and many other Witty Conceits never before printed. The sixteenth Impression.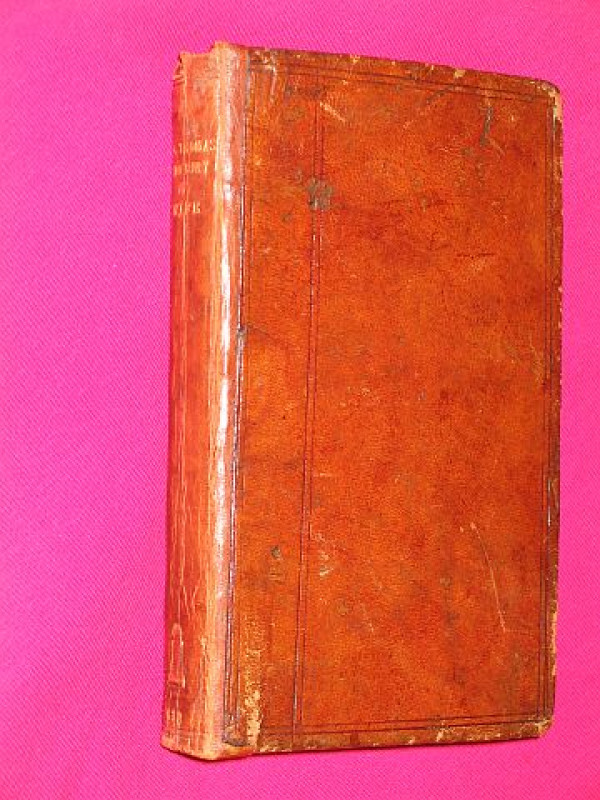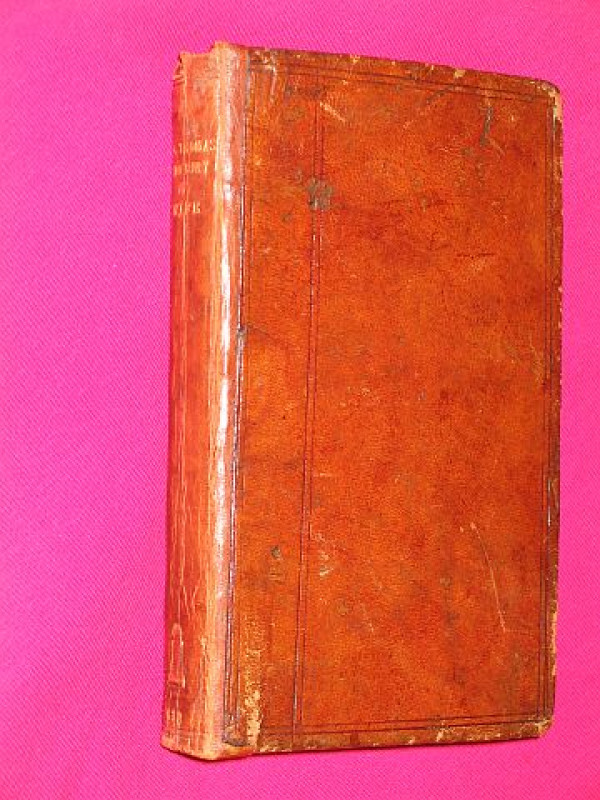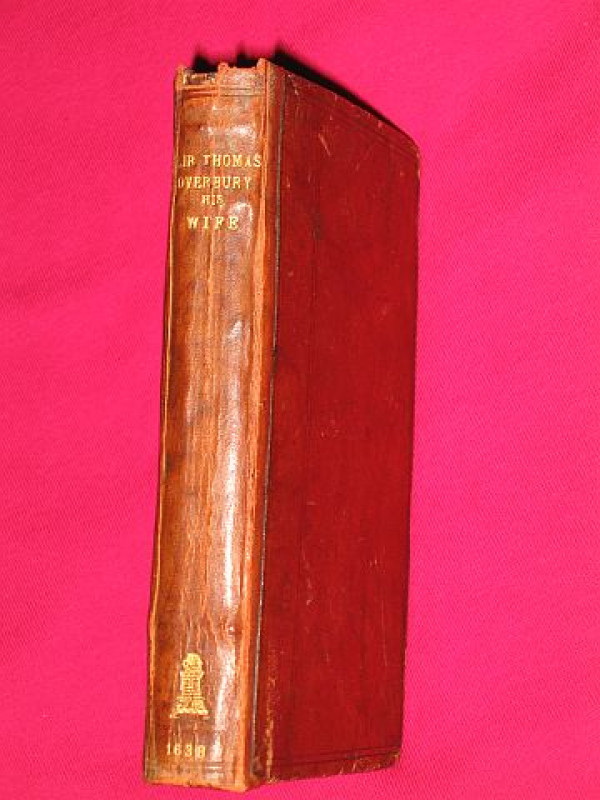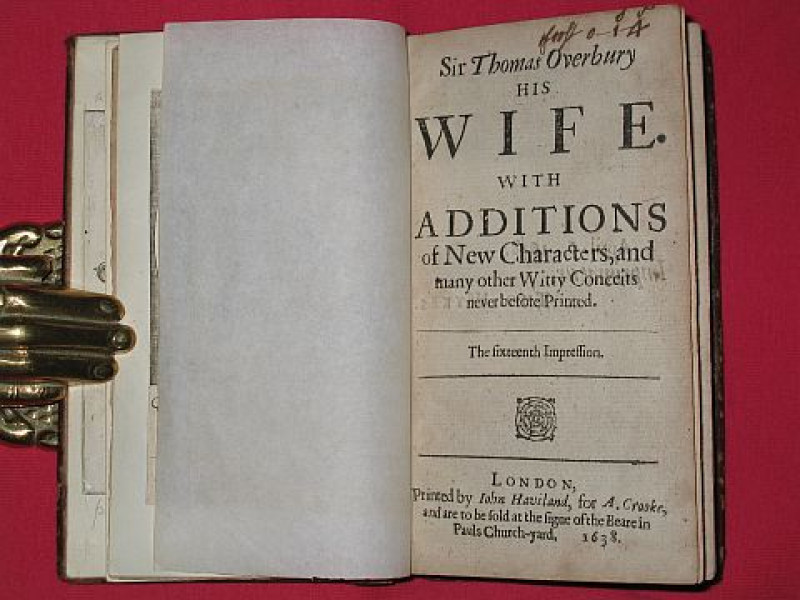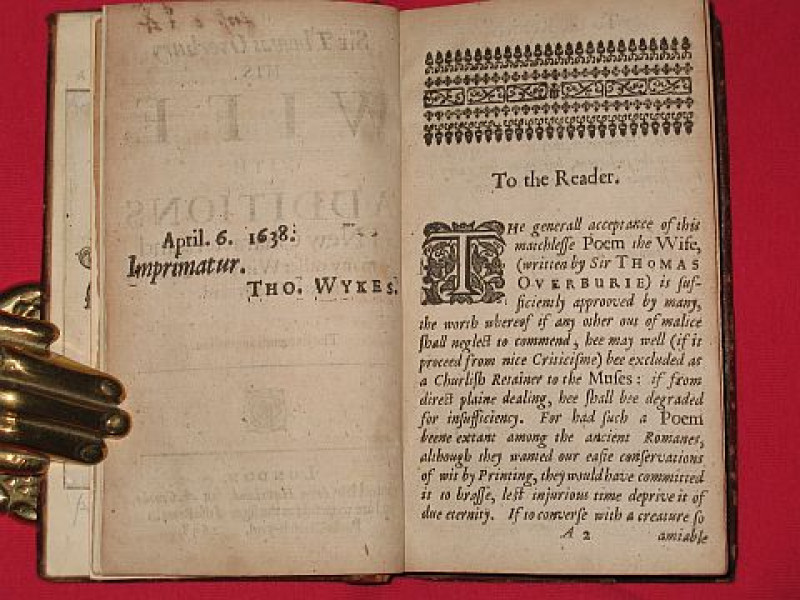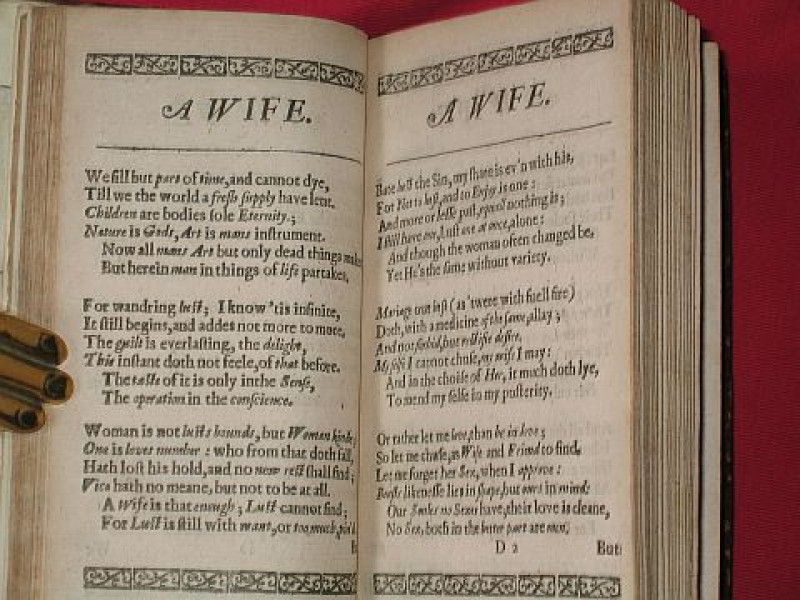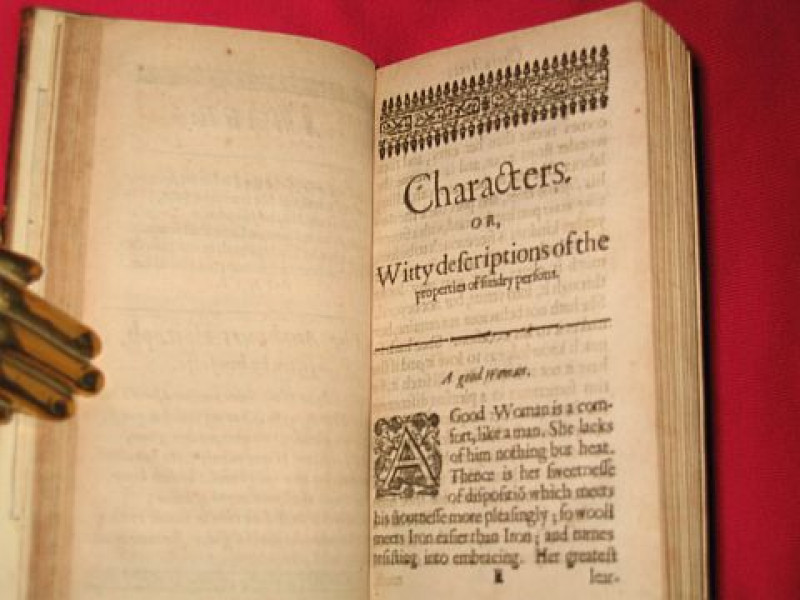 Book Description
Overbury's poem, A Wife, was published posthumously in 1614 & ran through six editions within a year, the scandal connected with the murder of the author by poison while interred in the Tower of London greatly aiding its success. It was abundantly reprinted within the next sixty years, and it continued to be one of the most widely popular books of the 17th century. Combined with later editions of A Wife, and gradually adding to its bulk, were 'Characters' & letters of witty aphorisms written by Overbury & his friends (first printed in the second of the 1614 editions), The Remedy of Love (1620;), and Observations in Foreign Travels (1626). Later, much was added to the gathering snowball of Overbury's works. Sir Thomas Overbury, close friend and adviser of King James I's favourite Robert Carr, Viscount Rochester, had objected to the proposed marriage between Carr & the newly-divorced Frances Howard,Countess of Essex warning his friend that she was "noted for her injury and immodesty." The infatuated Carr repeated this to the Countess & at the behest of Carr and the relatives of his mistress King James offered Overbury an assignment as ambassador to the court of Michael of Russia. Overbury declined & King James, enraged by Overbury's arrogance in refusing the offer, had him thrown into the Tower of London where he died on 14 September 1613.
Dealer Notes
16mo - over 5¾" - 6¾" tall; Gilt titles, tower emblem & publication date to spine; blind-stamped ruling to covers; tissue-guarded frontis. illustration engraved portrait of Overbury by Simon van de Passe; armorial bookplate of James Hustler of Acklam in Cleveland in the North Riding in the County of York 1730 inside front cover & further bookplate F. A. Hyett to ffep.; light wear to spine top edge; small piece missing from bottom of rear end-papers, edges browned, pages browned with age.
Author
Overbury, Sir Thomas
Binding
Hardcover (Full Leather)
Publisher
Printed by John Haviland, for A. Crooke, London
Condition
Very Good Condition
Pages
unpaginated (approx. 300)