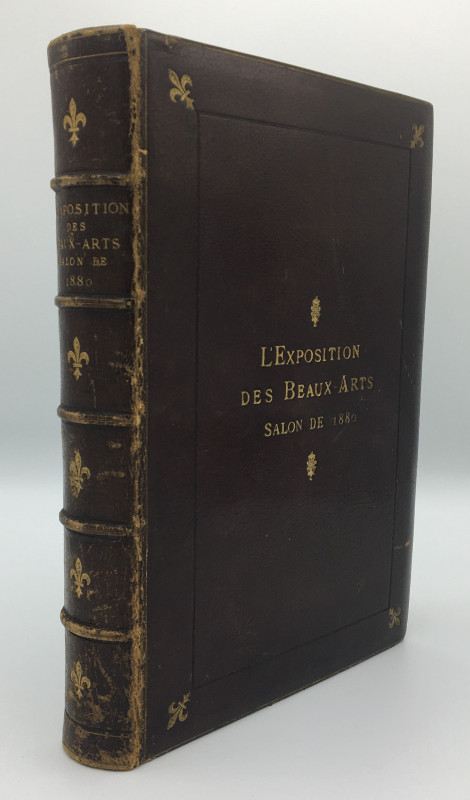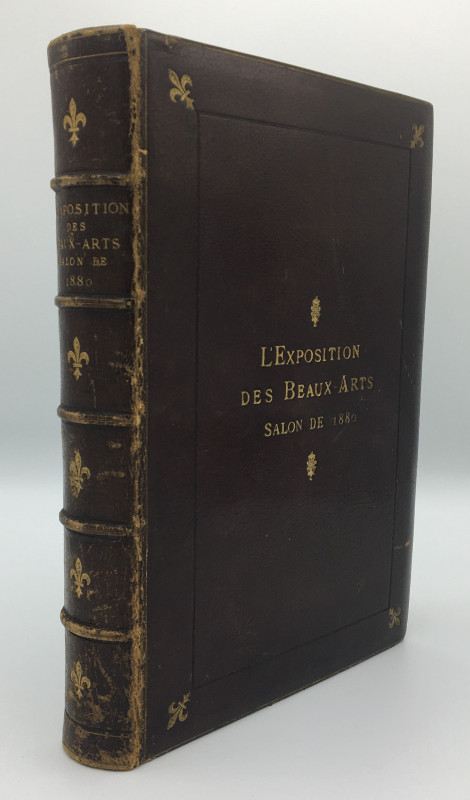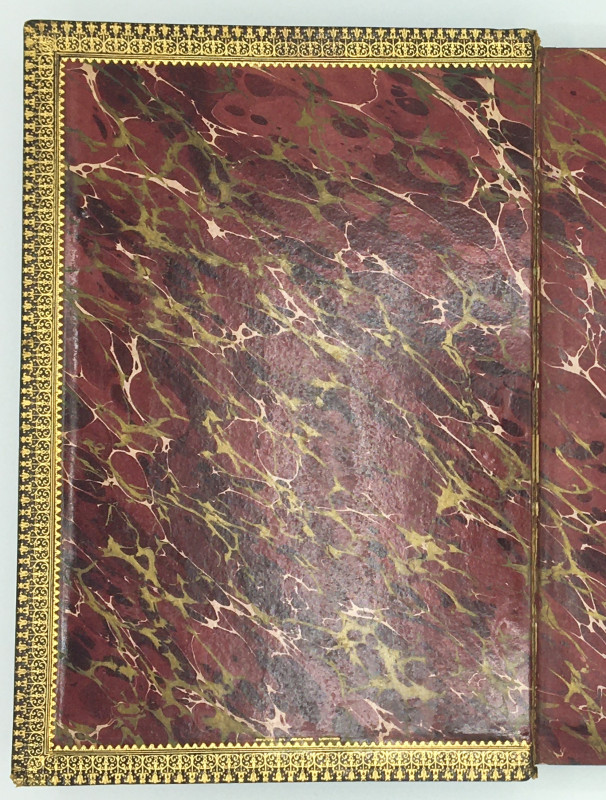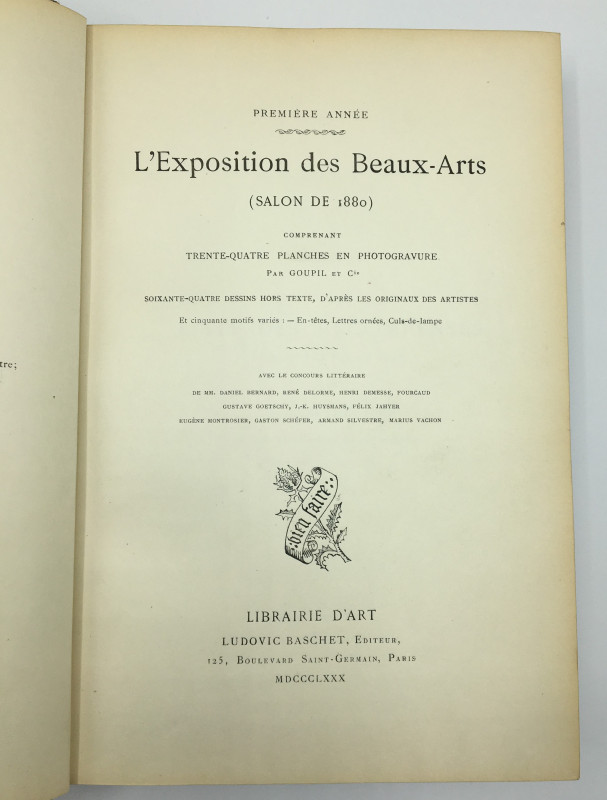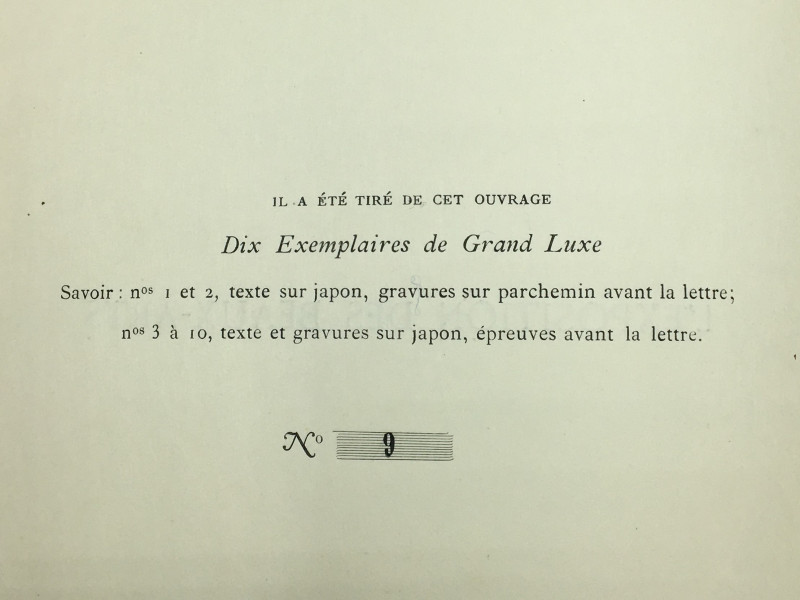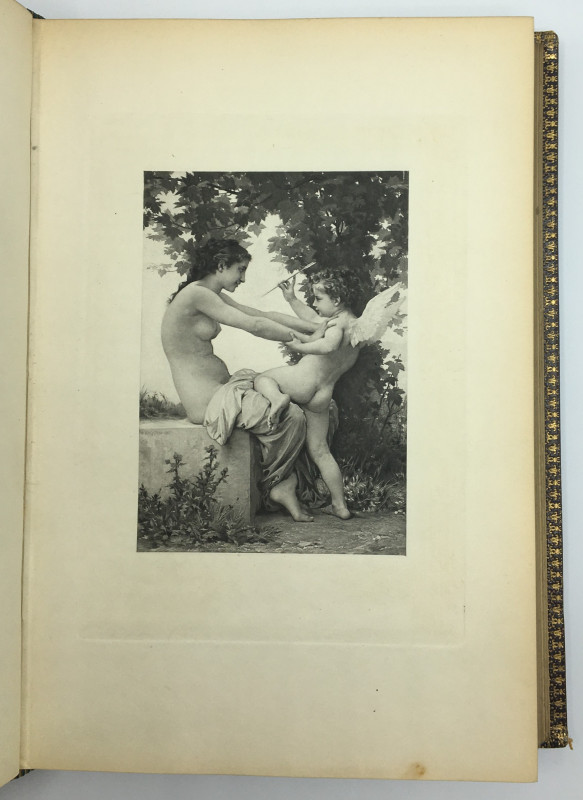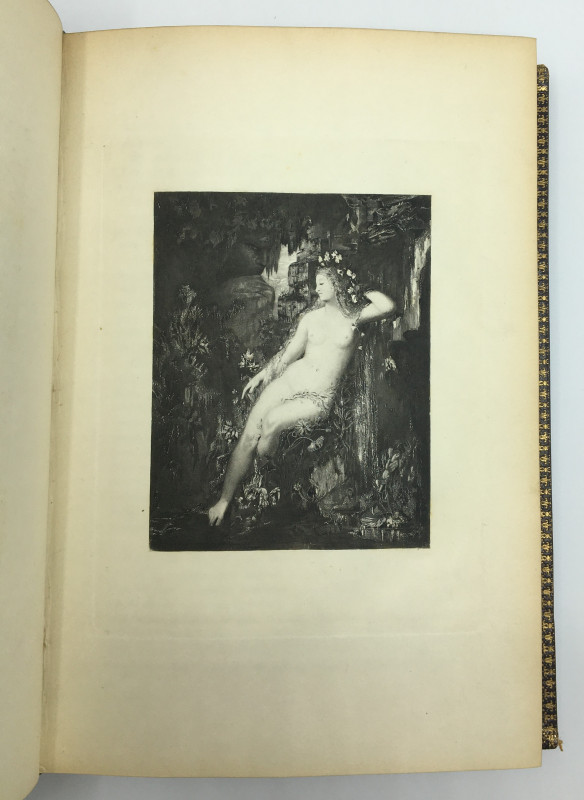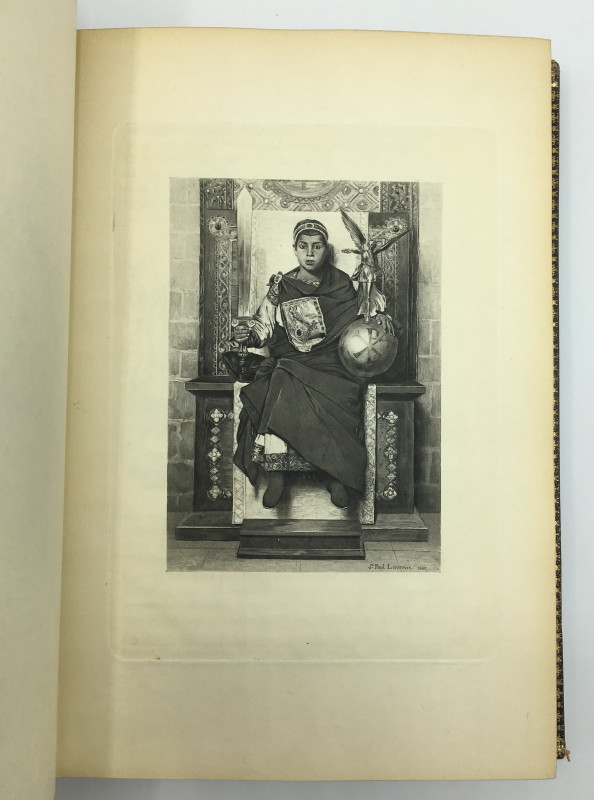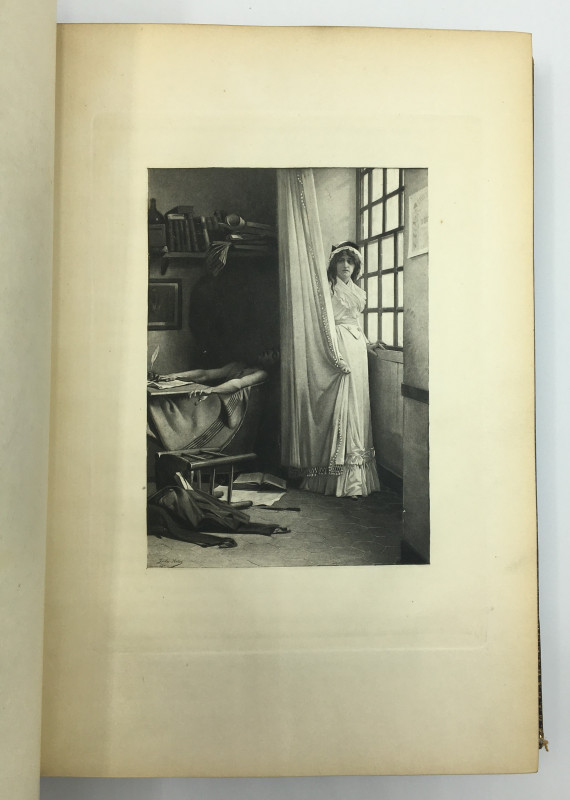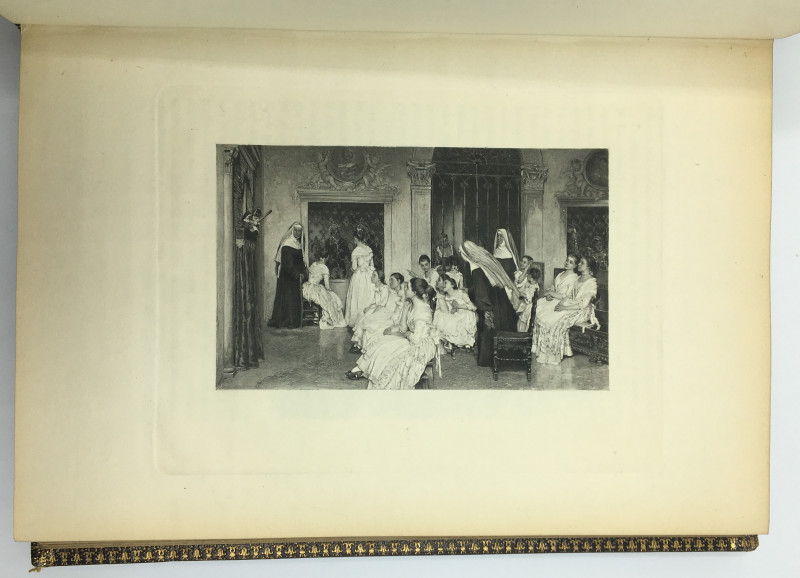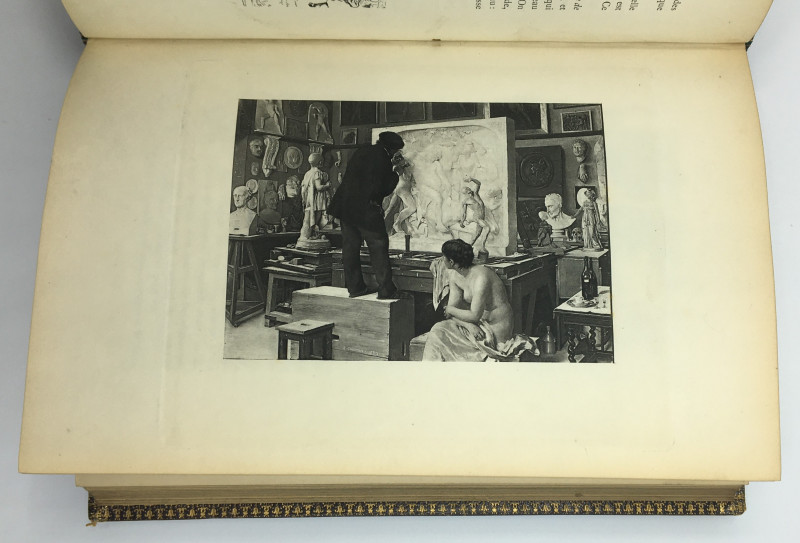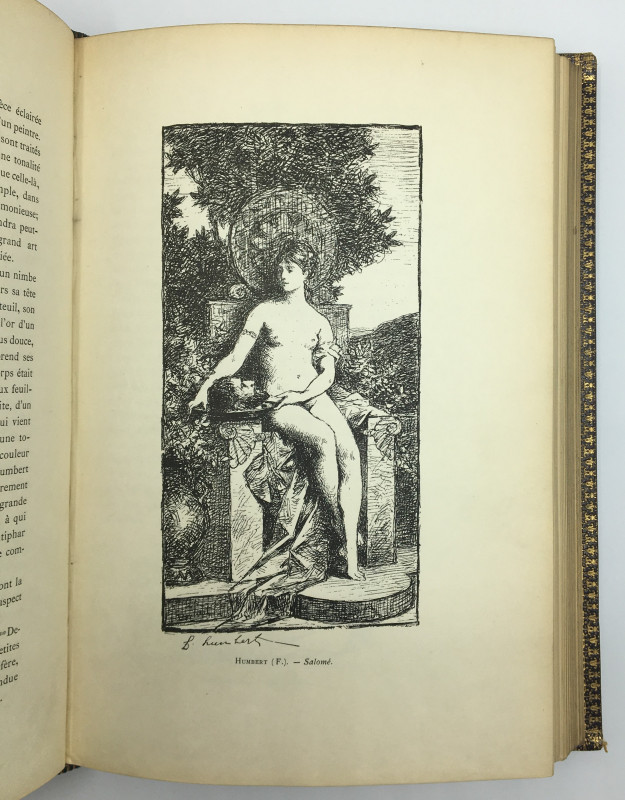 Book Description
Limited edition, one of 10 copies printed on Japon paper, this being number 9. Quarto. Handsomely bound by Ramage of London in full brown morocco with gilt fleur-de-lis devices to the corners of the boards and spine compartments, and with titles in gilt to the upper board and spine. Gilt dentelles. All edges gilt. Marbled endpapers. Illustrated with 34 fine photogravure plates (proof impressions) produced by Goupil & Cie, 64 further full-page plates, and 50 in-text drawings. A very good copy, the binding square and firm with a little rubbing to the spine and joints, rubbing to the corners, a few light scuffs to the boards, and a touch of cracking to the front hinge. The contents with scattered foxing to the endpapers are otherwise clean and crisp throughout. The plates remain fresh and bright.
Dealer Notes
One of a very small limitation of this extensively illustrated guide to the Paris Salon exhibition of 1880, printed on Japon paper and with wonderfully sharp proof impressions of the photogravure plates.
Author
[PARIS SALON]; BERNARD, Daniel; DELORME, René; DEMESSE, Henri; FOURCAUD; GOETSCHY, Gustave; HUYSMANS, J.-K.; JAHYER, Félix; MONTROSIER, Eugène; SCHÉFER, Gaston; SILVESTRE, Armand; VACHON, Marius:
Publisher
Paris: Librairie d'Art, Ludovic Baschet.