Portrait of a College: A History of the College of Saint John the Evangelist in Cambridge (SIGNED COPY)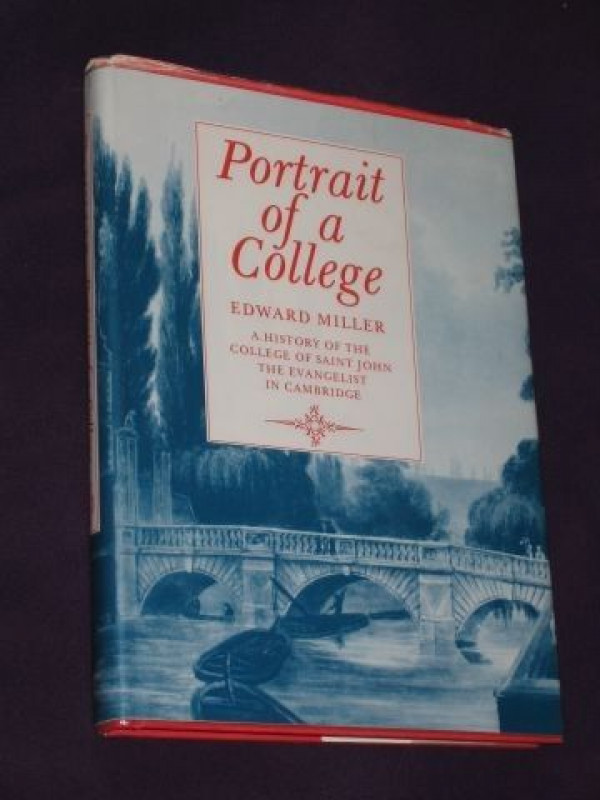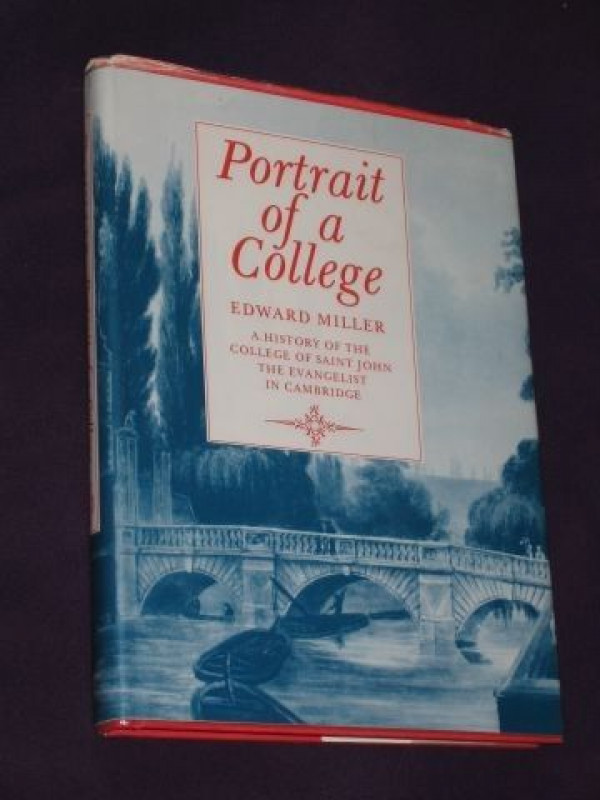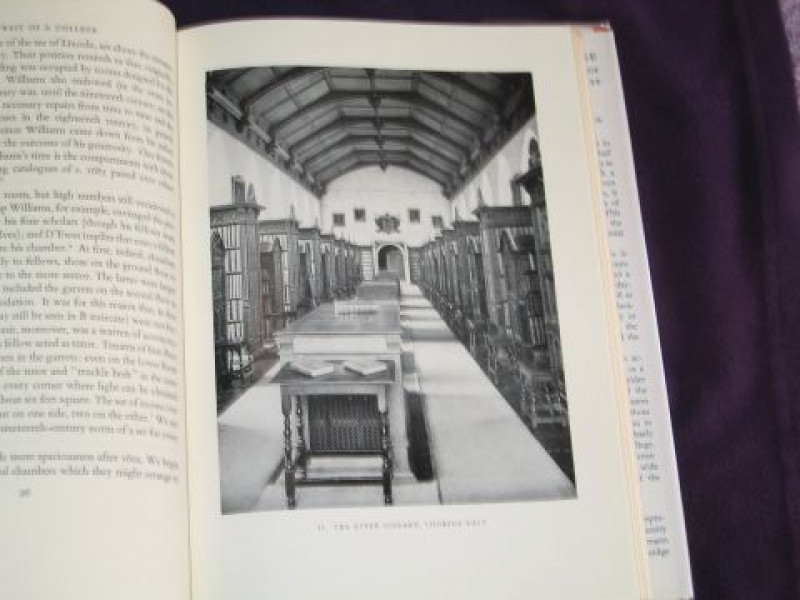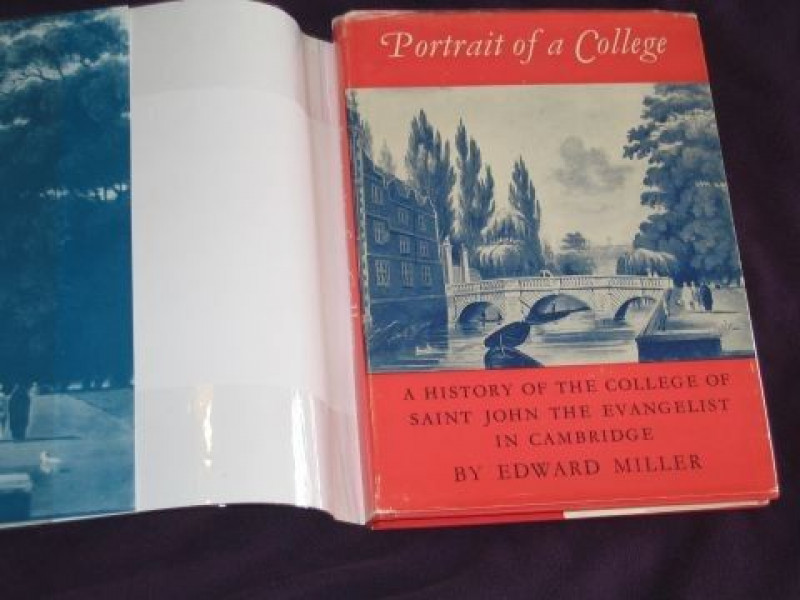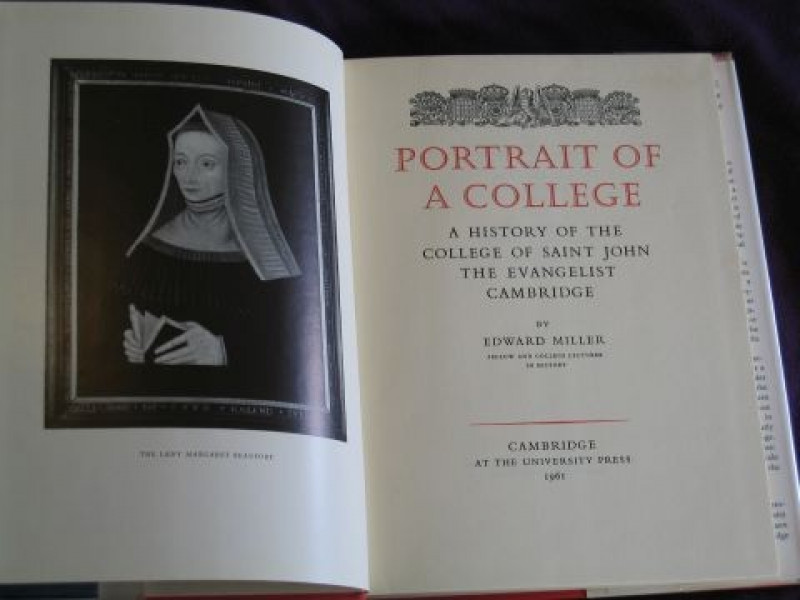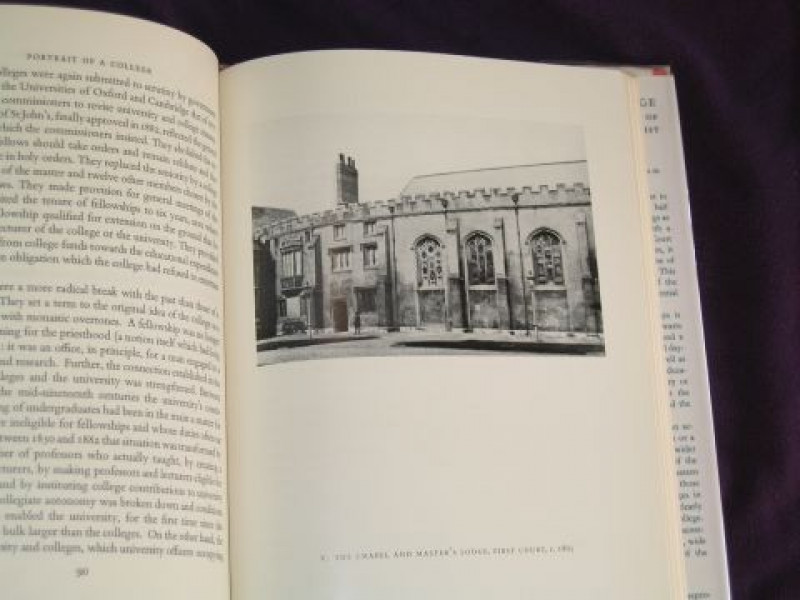 Book Description
First Edition; The College of St John the Evangelist in Cambridge was founded four and a half centuries ago. From its small beginnings as a centre for theological training, with a cluster of buildings round a single Court and a handful of Fellows and Scholars, it soon grew into, and has remained, one of the largest of the Cambridge houses. This book is the story of its growth, of the changes in its nature and of the essential continuity that underlies them. The character study which emerges is affectionate without being pious: the warts are not painted out. It is a living and a rounded portrait, presenting the varied day-to-day activities of a community as well as the more formal aspects of a place of education - the Parnassus plays, the archery or football along with the reforms in the statutes, the widening curriculum and the growth of the tutorial system. But Mr Miller (Fellow of St John's College and Lecturer in History in the University of Cambridge) offers more than an account of a specific place of education or a particular community. He shows its wider connections with the development of the University and the growth of Western learning; and he gives the context of those economic, political and social changes in England as a whole which are so clearly reflected in the fortunes of a single college. Here in fact, is history in its fullest sense: a vigorous and entertaining narrative, wide in range, but never losing sight of the significant detail. The illustration on the front cover shows an Ackermann print of Third Court, the Wren bridge and the Backs.
Dealer Notes
4to - (over 9¾" - 12" tall); this book has 2 D/J's - the inner red one has light edge-wear & the outer blue one is as new, both are in archive acetate film protection; next to the author's signature on the fep. is an ink inscription (in another hand) reading - "Signed the 5th December, 1961 by the author in the College Office, St John's College, Cambridge"; Includes bibliography, notes & index.
Binding
Red Cloth (Gilt titles on black panel spine)
Publisher
Cambridge Univ. Press, Cambridge
Illustrator
illustrated by b/w. photo's.