The next book fair will be EDINBURGH PREMIER (with ABA) on Fri 24th & Sat 25th March (
click here
for details).
CLICK
HERE
TO SEE DETAILS OF ALL OUR FAIRS. THE FEBRUARY ONLINE BOOK FAIR IS NOW OPEN. CLICK
HERE
TO FIND OUT MORE.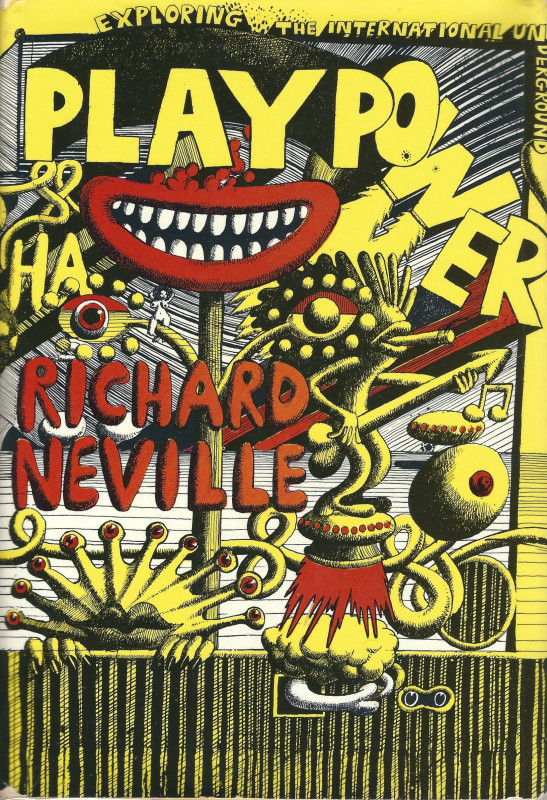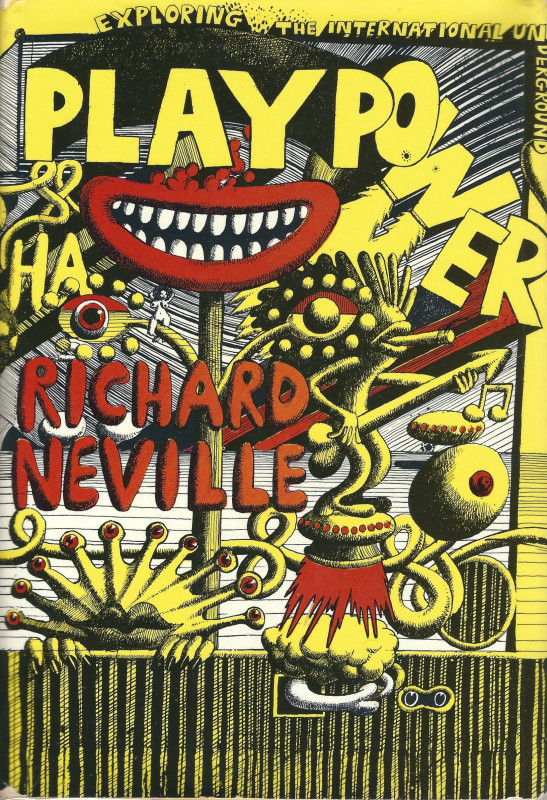 Book Description
Hardcover. Condition: Very Good. Dust Jacket Included. 1st edition. 360 pages. Very good yellow cloth boards with title on spine. Binding is tight and spine straight. Internally clean and bright with the all important Headopoly game in the rear pocket in very good condition. Scarce.
Dealer Notes
Richard Clive Neville (15 December 1941 – 4 September 2016) was an Australian writer and social commentator who came to fame as an editor of the counterculture magazine OZ in Australia and the United Kingdom in the 1960s and early 1970s.
In early 1967, Neville founded the London Oz[9] with Martin Sharp as graphic designer. Many writers contributed, including Robert Hughes, Clive James,[10] Germaine Greer, David Widgery, Alexander Cockburn and Lillian Roxon, among others. Felix Dennis (later to become one of Britain's wealthiest publishers with Dennis Publishing) came on board as advertising manager.

London Oz became increasingly influenced by hippie culture, and oscillated wildly between psychedelia, revolutionary political theory, and idealistic dreams of a counter-culture, with much discussion of drug-taking thrown in. Oz campaigned to legalise marijuana through various events such as the Legalise Pot Rally in Hyde Park, London, in 1968. Oz, however, was clearly against hard drugs. There was also much discussion and theoretical rumination regarding feminism and the "sexual revolution".
While Neville was holidaying on Ibiza, an edition of the magazine entirely produced by high school students—Schoolkids Oz (May 1970)—was published, edited by Jim Anderson and Felix Dennis. The issue depicted Rupert Bear sporting a penis (1971) and led to the conviction of Neville, Jim Anderson and Felix Dennis. The then-longest obscenity trial in British history ensued, which ended in Oz supporters burning an effigy outside the court of Judge Michael Argyle, who was presiding over the case. In his evidence for the defence, the philosopher Richard Wollheim said that the trial represented a threat to tolerant society and risked provoking the generational polarisation that was dividing the United States with such disastrous consequences. The Court of Appeal of England and Wales quashed the sentences, holding that Argyle had made "very substantial and a serious misdirection" to the jury that had prosecuted the Oz editors.
Publisher
Jonathan Cape, 1970