Original proof wood engraving of a pub interior with men playing darts SIGNED by Nash [From our Catalogue Sixty-Eight].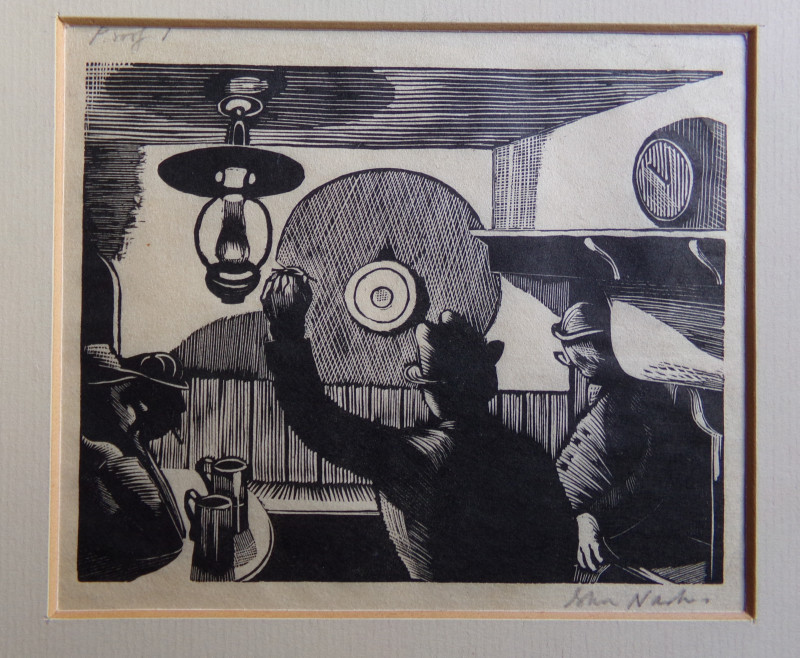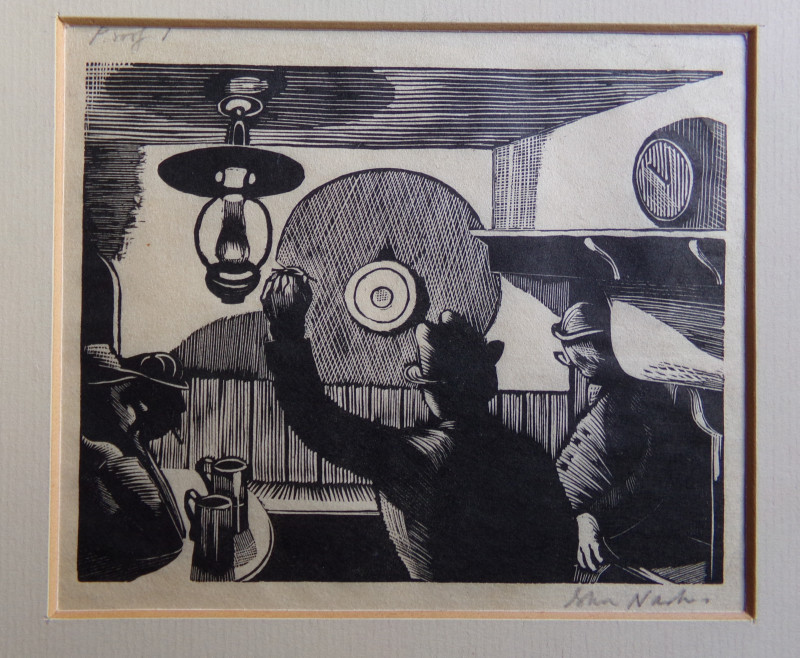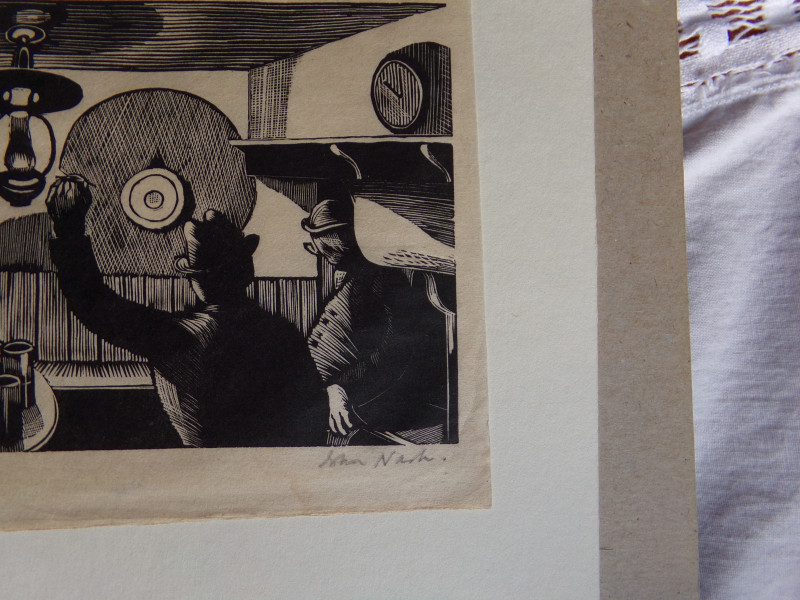 Book Description
NASH, John. Original proof wood engraving of a pub interior with men playing darts signed to bottom right by artist and designated 'proof 1' top left in pencil by what looks like another hand; untitled (given the cheeky if delightful title 'Darts at Sot's Hole' in the Society of Wood Engravers catalogue). A strong sharp image printed in 1921. Image size: 20cm x 25cm; sheet size 57.5cm x 76.7cm. Mounted. Water stain in bottom right hand corner mostly beneath mount, not really affecting the image, otherwise a very good copy of a rare wood engraving, indeed. [Go to our members entry for catalogues].
Dealer Notes
The original drawing for this engraving appeared in 'John Nash, paintings from the studio' at the New Grafton Gallery in May/June 1987. In the drawing the clock is at 2 o'clock, whereas the customary mirror-reversal gives not only a left-handed dart player but the clock at 10 o'clock which seems more appropriate in the lamplight than in the drawing.

Born in 1893, John Nash established his reputation as a printmaker at a young age. He was an Official War Artist during the Great War, and it was only after the war that his first prints were produced. He produced some 135 wood engravings before abandoning the medium. Nash continued to make prints in different media including lithographs, etchings and engravings, his main artistic preoccupation was with plants and landscape, but he was often to comment visually on the human comedy. Nash died in 1977.