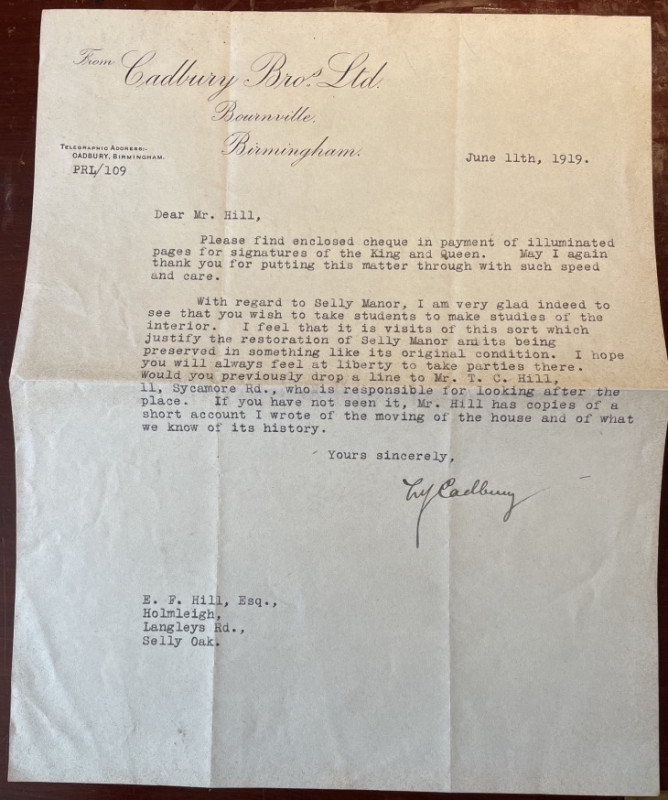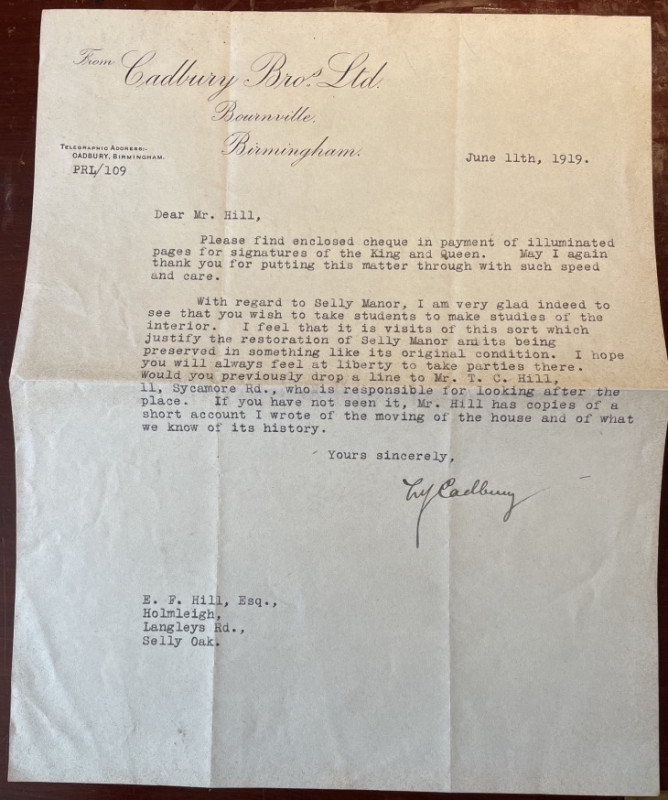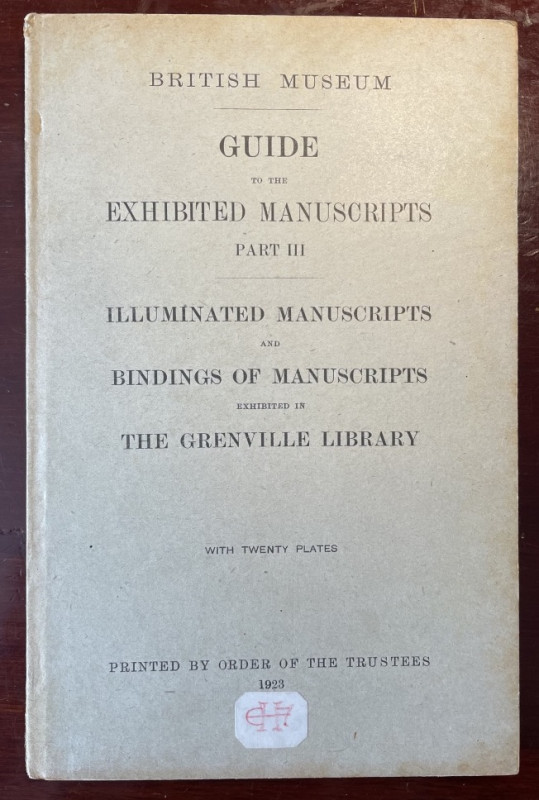 Book Description
TLS dated 11 June 1919 on 'Cadbury Bros Ltd'-headed paper (25.3 x 20.3cm), comprising two paragraphs addressed to Mr E. F. Hill and closing with Laurence John Cadbury's distinctive signature in black pen: "L J Cadbury". Four folds, a trifle soiled, with pen-offsetting to reverse. Else, in excellent condition, probably due to being laid in to Hill's copy of the British Museum's Guide to the Exhibited Manuscripts Part III: Illuminated manuscripts and bindings of manuscripts exhibited in the Grenville Library (London: British Museum, 1923; very good). Polite and practical in tone, the letter mentions a cheque in payment for the illuminated pages to be signed by the King and Queen (who visited Bournville in 1919) and discusses Hill taking students to Selly Manor, about which Cadbury is encouraging.
Dealer Notes
Laurence John Cadbury (1889-1982) was the eldest son of George and Elizabeth Cadbury. He joined the family firm in 1911, though worked and travelled abroad for much of these pre-war years. Cadbury served with the Friends Ambulance Unit until March 1919 – three months before the date of this letter; indeed, 1919 was a significant year for Laurence as it saw him appointed to Cadbury's Board of Directors. Following the death of his father in 1922, Laurence was instrumental in introducing automatic production lines, which slashed Cadbury's production costs, while simultaneously increasing sales. He would go on to serve as Chairman of Cadbury's from 1944, as well as being appointed as Governor of the Bank of England from 1936 to 1961 and, less successfully, entering the newspaper business (BHO, 2020).
Cadbury was a keen collector of antiques, with much of his significant collection now furnishing Selly Manor Museum, a medieval property that the Cadburys installed at the centre of Bournville garden village and which opened as a museum in 1916.
The letter's recipient is most likely Ernest Frederick Hill RBSA (1873-1960), artist, arts educator and Vice President of the Royal Birmingham Society of Artists (RSBA). Hill was predominantly Birmingham-based, and on his retirement was Headmaster of Bournville Art School, but had some connection to the Newlyn School. He was accomplished in both watercolours and oils, exhibiting paintings of British landscapes and coastal scenes up until 1946 at the Royal Academy, Royal Institute of Oil Painters, but most often in Birmingham (CAI, 2021).
See 'Businessman + collector,' Bournville Heritage Online 2020, Selly Manor Website and 'Ernest Hill''s entry on the Cornwall Artist Index.
Author
CADBURY, Laurence J.; HILL, Ernest F.