Money and Banking in British Colonial Africa: A study of the monetary and banking systems of eight British African territories.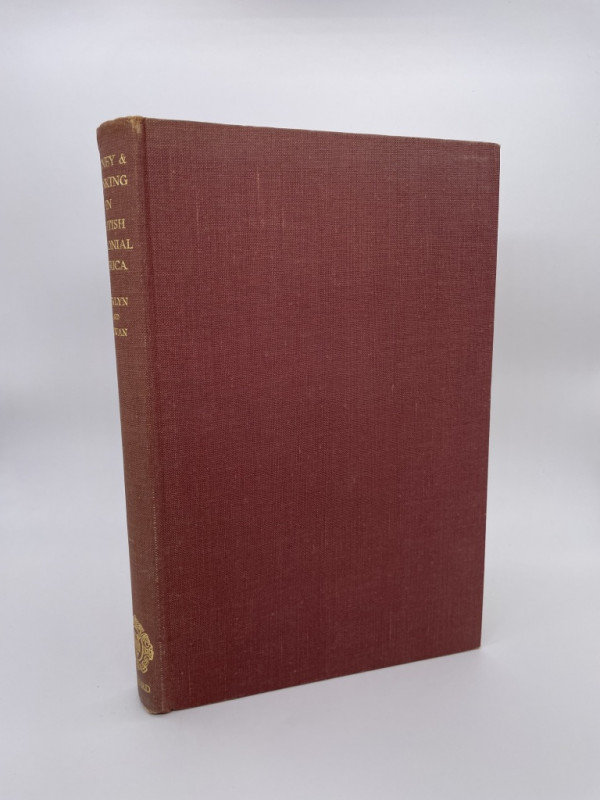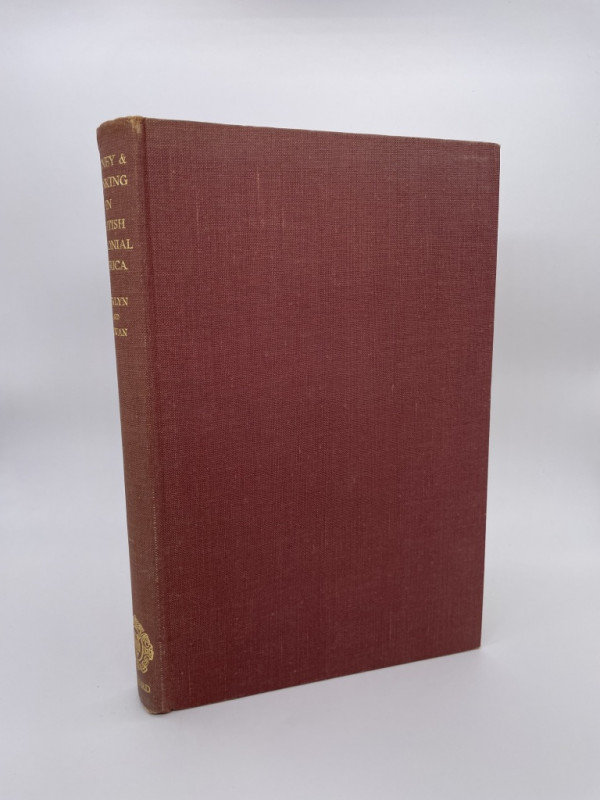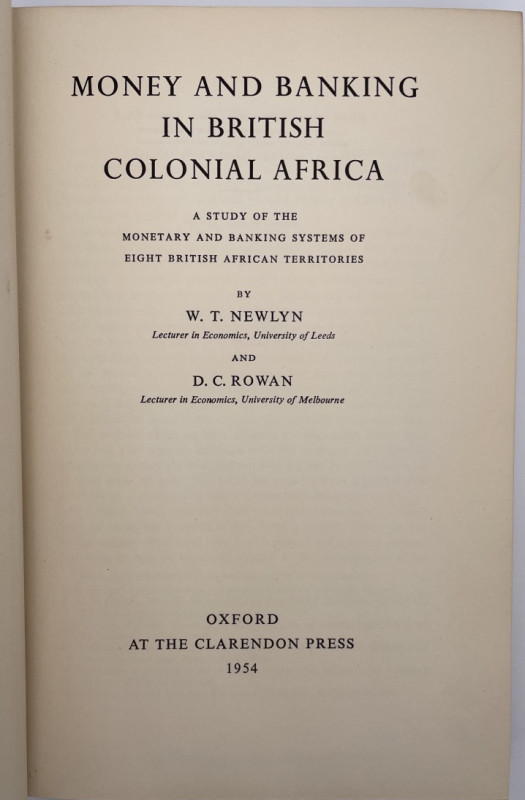 Book Description
FIRST EDITION. 8vo. Faded maroon cloth, spine lettered in gilt. Gentle pushing to spine ends, tanned edges. Offsetting to feps. Else, clean and tidy. A very good copy. From Newlyn's own library, though without any inscription indicating this. Uncommon in the trade, though well-represented in British and Irish research libraries.
Dealer Notes
Professor Walter Tessier Newlyn (1915-2002) was a British economist and educator, known for his work on monetary theory and with African nations, especially Uganda. In 1945, Newlyn was accepted as a mature student to read economics at LSE and by 1948 he was an assistant lecturer at the University of Leeds (UoL), to which he remained affiliated throughout his career, despite working extensively in Africa. From 1967 (until his retirement in 1978) Newlyn was Professor of Developmental Economics and in 1964 had founded UoL's African Studies Unit, now LUCAS (Loxley, 2003). Martin Banham observed: "The 1960s were generous days in university life, allowing students and staff the luxury to share each other's enthusiasms and interests. Such an interchange, intellectual and social, based on a love and enthusiasm for Africa, was important to Walter. By his vision the university was established on the international scene as a centre for research and teaching in African studies and a place where African students and visiting academics could be sure of support, friendship, and a strong professional scholarly concern for the continent's concerns and opportunities."
Alongside mountain-climbing, Newlyn was also passionate about the theatre; in the late 1950s, with his wife Doreen Newlyn, he set up the Uganda Pilgrim Players, the country's first multi-racial theatre group. Back in the UK, Doreen was key to the foundation of the Leeds Playhouse in 1968.
Walter Newlyn is commemorated by UoL's Business School and the School of Law's The Newlyn Building; while his 1961 Theory of Money is still included on economics reading lists across the world.
Author
NEWLYN, W. T. and ROWAN, D. C.
Publisher
London: Oxford at the Clarendon Press/ Oxford Studies in African Affairs