London, Winchester, Southampton, Romsey, Lymington, Ringwood, Fordingbridge, and Poole, Common Stage Waggons, Set out from the Warehouse in Winchester every Monday, Wednesday and Friday;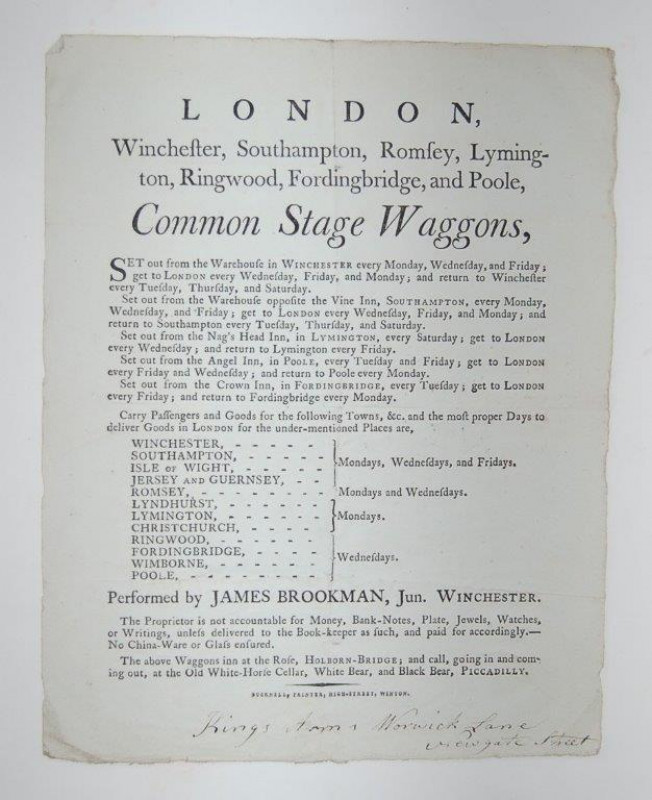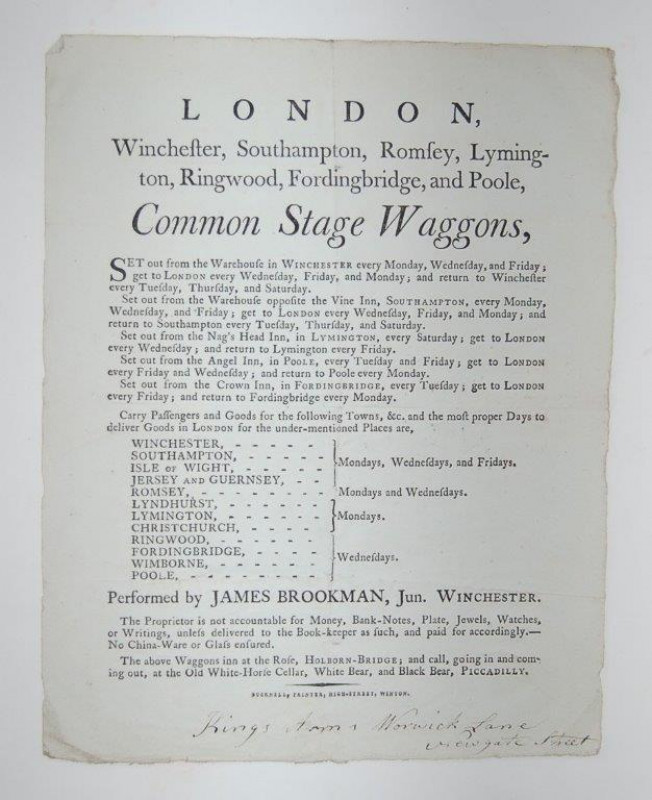 Book Description
Small folio broadside printed on one-side only (283 x 220 mm), light vertical and horizontal folds, a presumed ownership location added in a contemporary hand to lower blank "Kings Arms, Warwick Lane, Newgate Street [London]". The Common Stage Wagons were larger than the standard Stage Wagons and were used mainly to transport heavy wares rather than passengers. Not found on ESTC or JISC, nor anything else printed by Bucknell of Winton.
Dealer Notes
Title continues: get to London every Wednesday, Friday, and Monday; and return to Southampton every Tuesday, Thursday, and Saturday... Set out from the Warehouse opposite the Vine Inn, Southampton... Nag's Head Inn, in Lymington... Angel Inn, in Poole... Crown Inn, Fordingbridge... Carry Passengers and Goods for the following Towns... Winchester, Southampton, Isle of Wight, Jersey and Guernsey, Romsey, Lyndhurst, Lymington, Christchurch, Ringwood, Fordingbridge, Wimborne, Poole. Performed by James Brockman, Jun. Winchester.
Author
COMMON STAGE WAGGONS.
Publisher
Winton: Bucknell, Printer, High-Street,