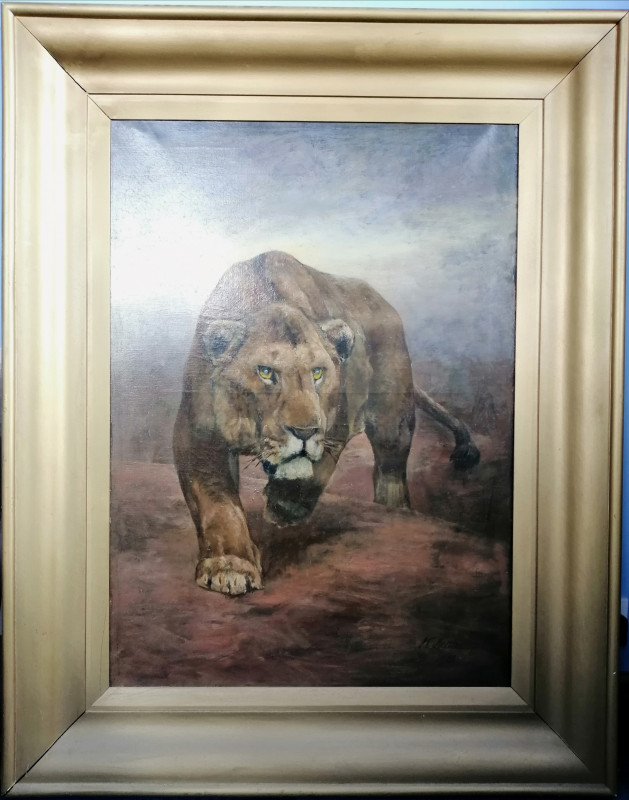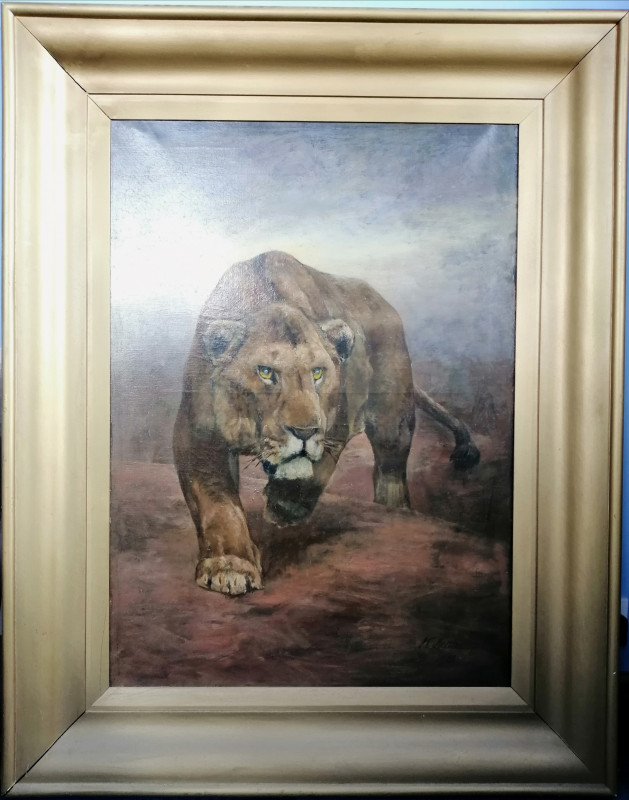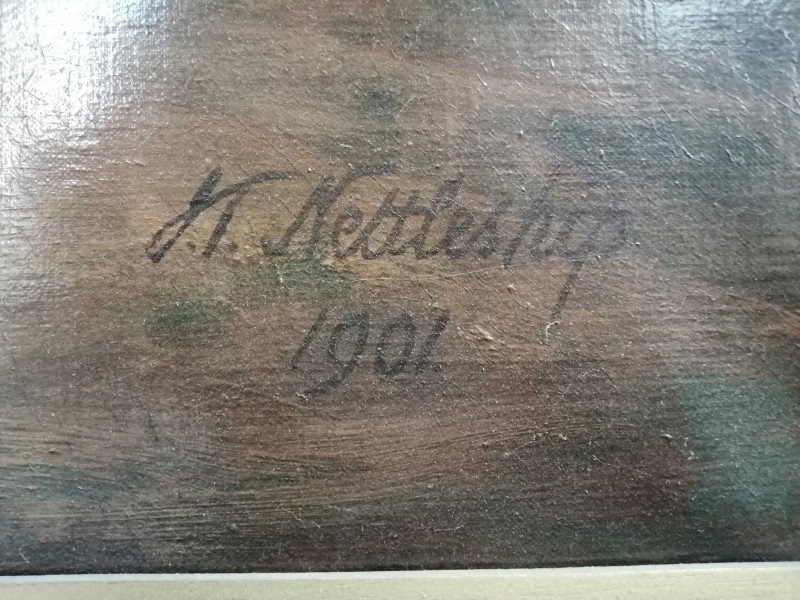 Book Description
An excellent study of a lioness. Oil on Canvas, signed and dated in the lower right corner. Image size 39" x 28" approx. Overall framed size 53" x 42" approx. The frame is 4" deep and 7" wide.
Dealer Notes
Nettleship (1841-1902) author, painter and illustrator. He wrote 'Essays on Robert Browning's Poetry' (1868), 'George Morland and the Evolution From Him of Some Later Painters' (1898). Illustrated A O'Shaughnessy's 'Epic of Women and Other Poems' (1870). Other books illustrated include 'Yellow Book Vol 1', Nicols 'Natural History Sketches among the Carniovra', Trevor-Batty 'Icebound on Kolguev' (1895).
Widely known as a painter of animals and a regular exhibitor at the Royal Academy, Royal Institute of Painters in Watercolour, The Grosvenor Gallery and the New Gallery.
Author
John Trivett Nettleship
Publisher
John Trivett Nettleship
Illustrator
John Trivett Nettleship