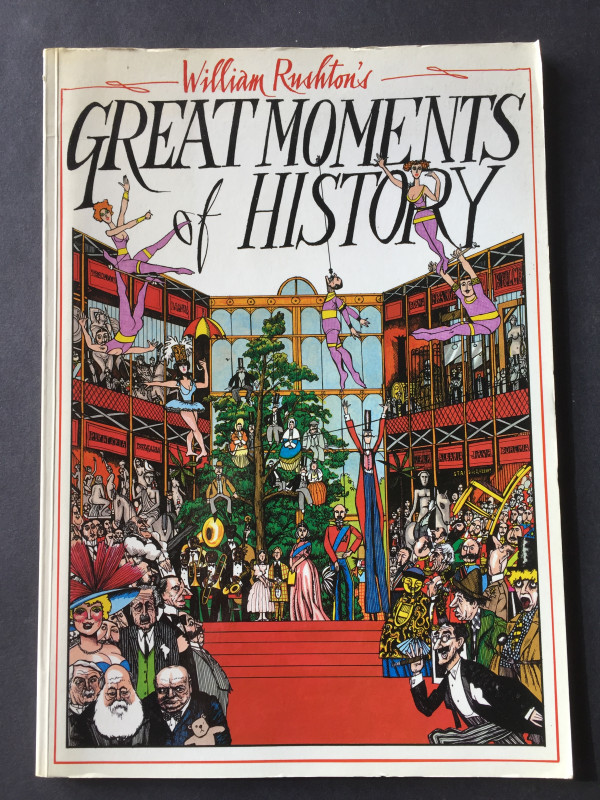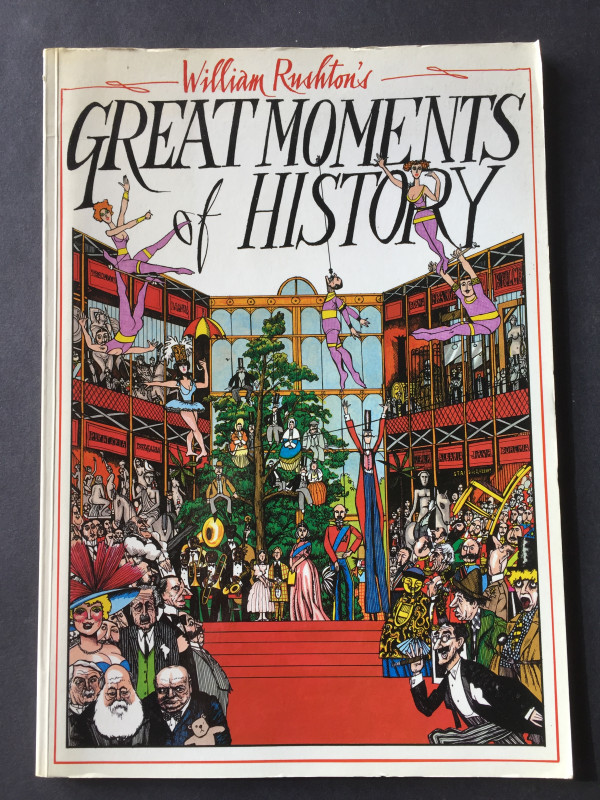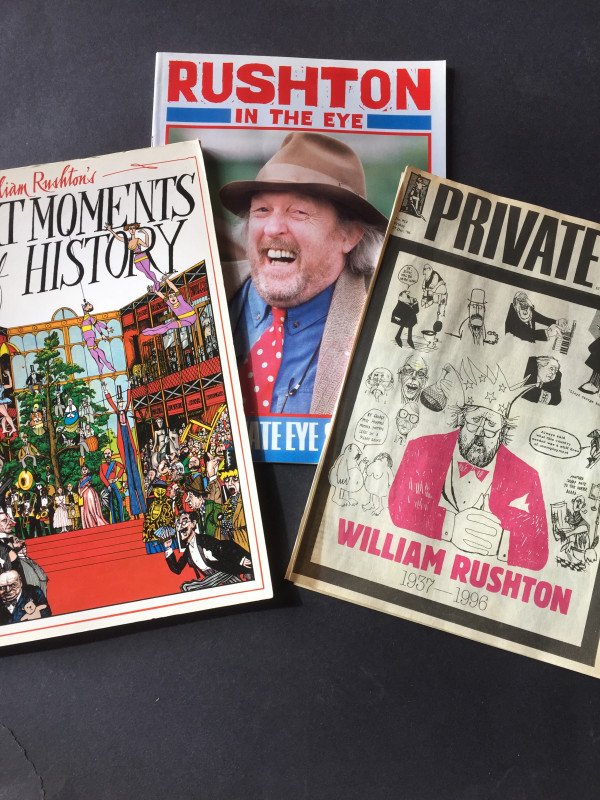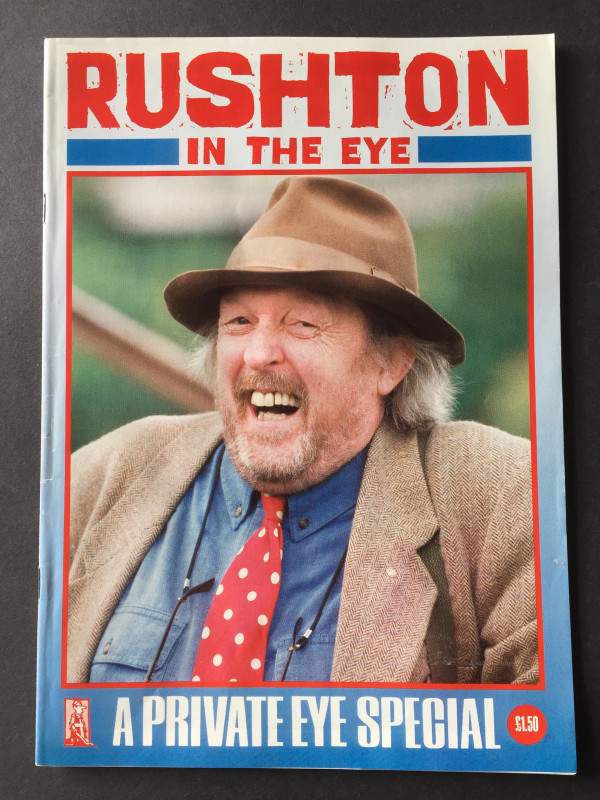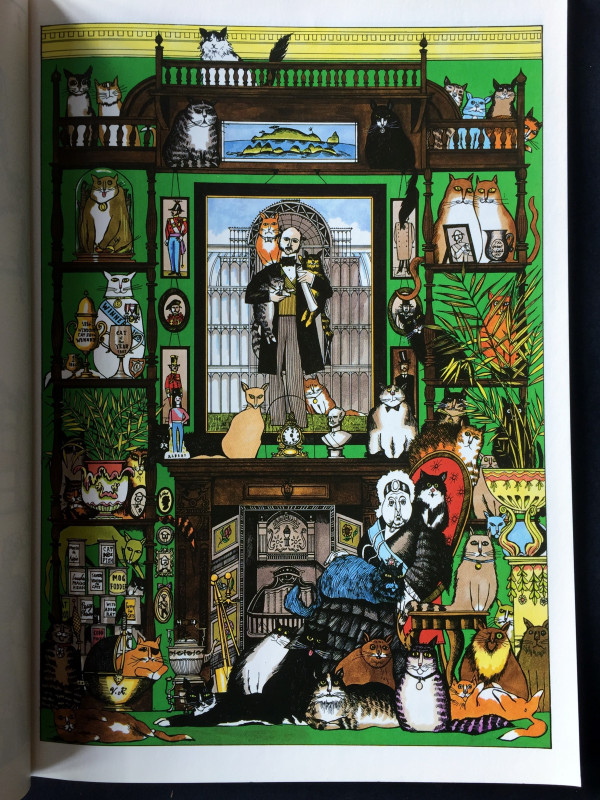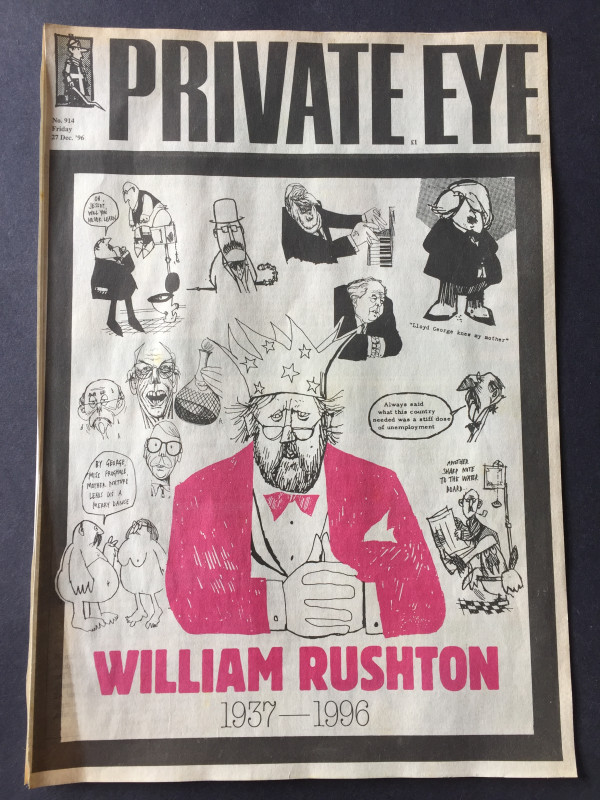 Book Description
3 Items are included : WILLIAM RUSHTON'S GREAT MOMENTS IN HISTORY ; RUSHTON IN THE EYE - a Private Eye Special edited by Richard Ingrams commemorating the life of William Rushton 1937 - 96 ; extract from Private Eye (pages 1-6) Issue no. 914 Friday 27th December 1996. Great Moments features some very witty & attractive images displaying the virtuosity of Rushton's artistic work.
Binding
Decorated folio card covers with a W.R. illustration on the front
Publisher
Charles Herridge (Bideford)
Illustrator
'Great Moments' - 24 Folio size colour illustrations with captions & explanations on the opposite pages ; 'Rushton in the Eye' Cartoons throughout by W.R.