Febrifugum Magnum: Or, Common Water The Best Cure for Fevers, And probably for the Plague... The Sixth Edition.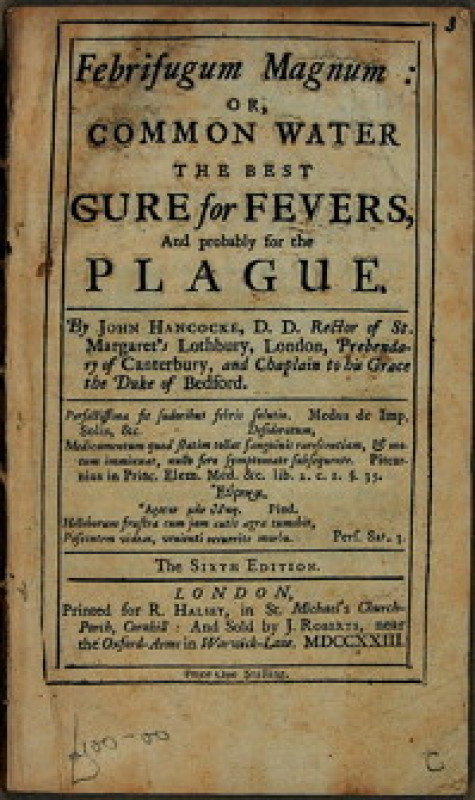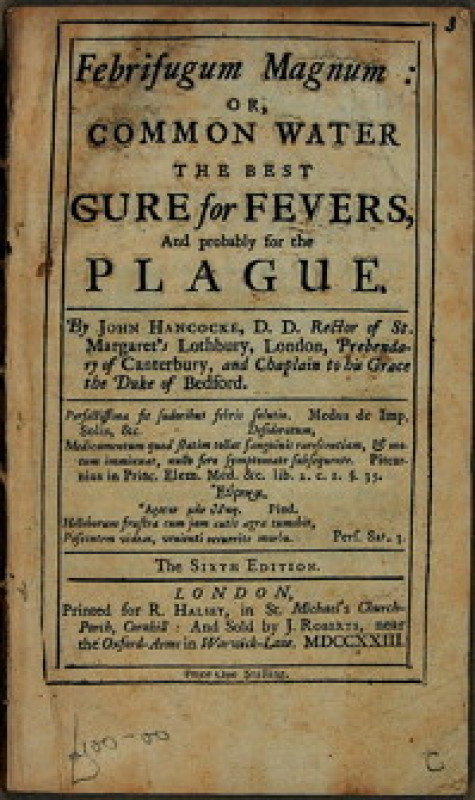 Book Description
8vo, [6] pp, pps 3-108, title and last leaf faintly soiled, disbound.
Dealer Notes
The author, rector of St. Margaret's Lothbury, put his medical faith in pure cold water and God's providence. The resulting pamphlet was one of 'best sellers' of 1722.
Author
HANCOCKE, John D.D.
Publisher
London : Printed for R. Halsey, in St. Michael's Church-Porch, Cornhill: And sold by J. Roberts... 1723