The Right Hon. R.J.Seddon's Visit to Tonga, Fiji, Savage Island, and the Cook Islands May, 1900.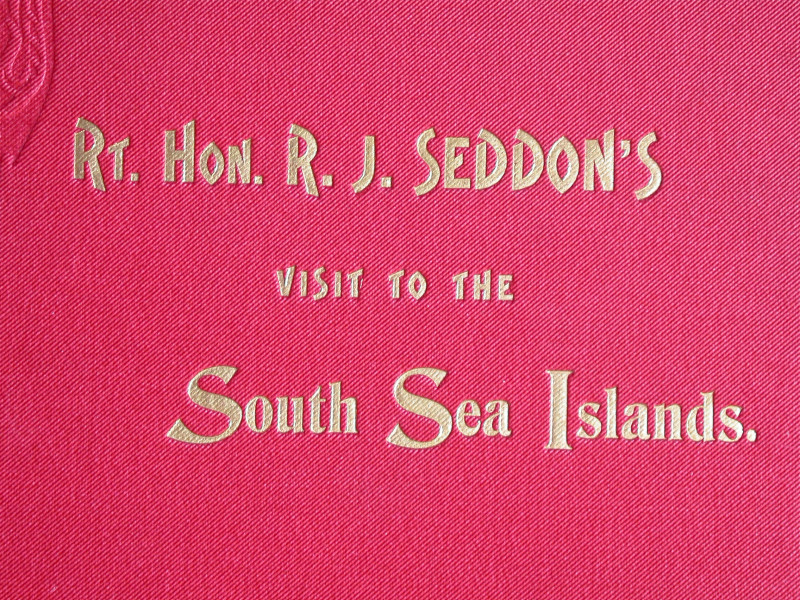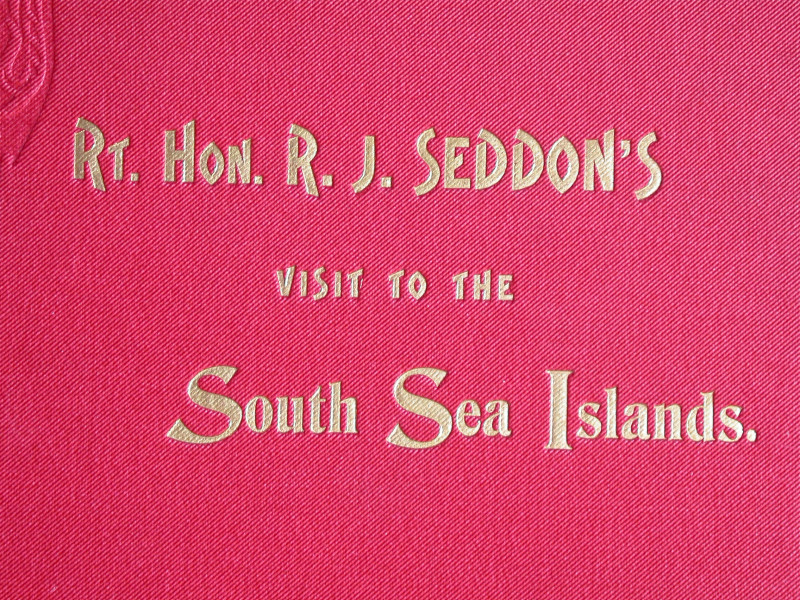 Book Description
Seddon was Prime Minister of New Zealand and was suffering ill health, hence the trip to the islands. Signed on the free front end paper by T.E.Y. Seddon, the Premier's son. #25826.
Dealer Notes
When first published, with a different title page, this work contained at least 23 more illustrations. Quickly withdrawn it was then re-issued in this 'version' with the images of Germans and 'unclothed' Pacific Islanders removed. This copy lacks the folding leaf of plates. The 129 'plates' which are present are not nunbered and collate with the text. Stubs of the excised illustrations can be seen but a totally accurate total for the excised illustrations is difficult, perhaps 25? See Bibliography: Bagnall T.708-9.
Binding
Hard cover. Red cloth. Lettered in gilt.
Publisher
New Zealand Government, Wellington.
Illustrator
Frontispiece portrait and 129 full page black and white photographic illustrations.
Condition
A very bright clean copy. See Notes below.
Pages
Pp.(iv)+446 (last blank). 21cm.