Familiae Minorum Gentium. Diligentia Josephi Hunter, Sheffieldiensis. S.A.S. Volumes 1-4 [all issued]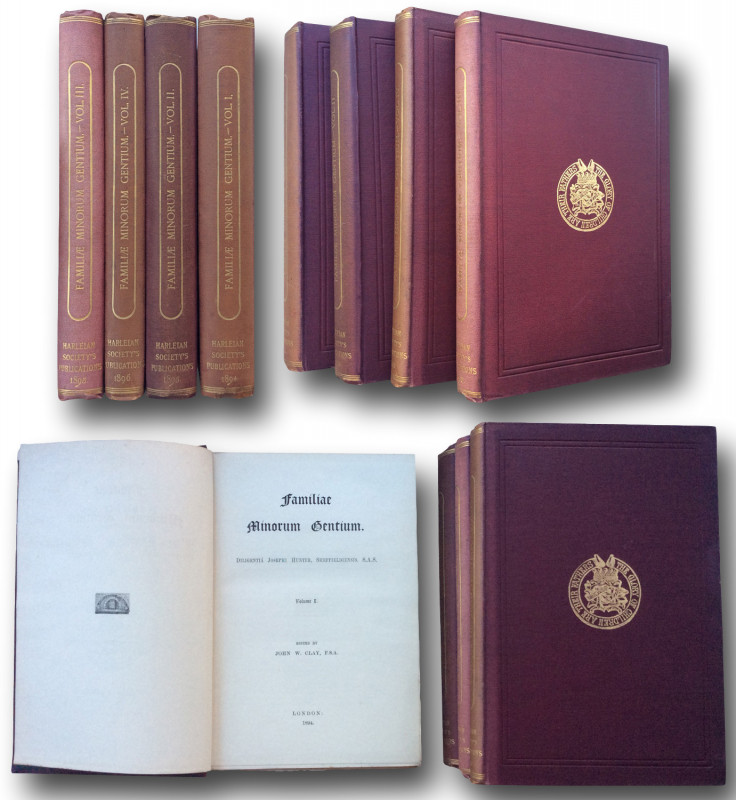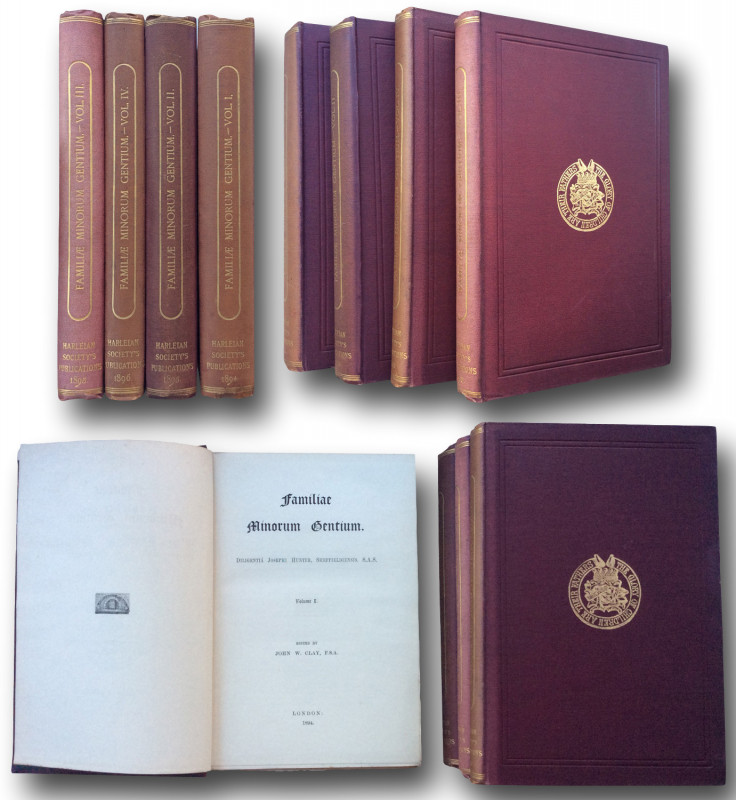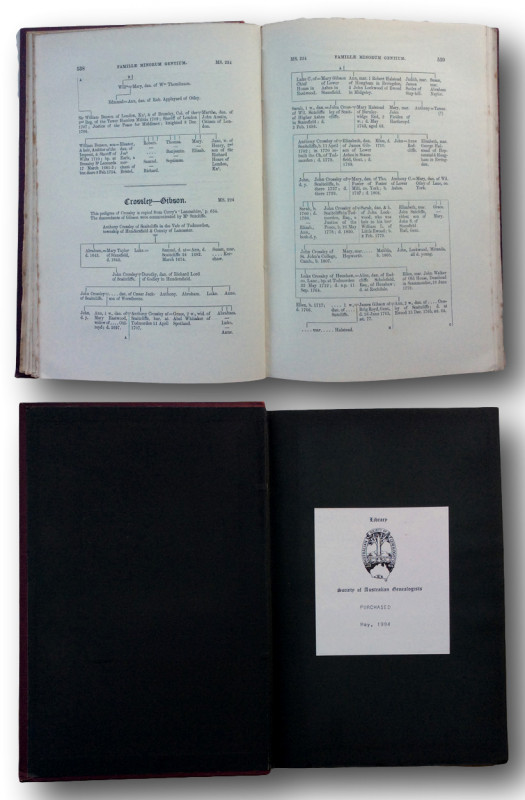 Book Description
An excellent minimally used set from the library of the Society of Australian Genealogists with their bookplate to the pastedown of each volume but no other markings. Large Octavo.[11"X7½"] Original publishers cloth in excellent order. The cornerstone of Family History research for the Sheffield and South Yorkshire area and extremely scarce, though now widely available in various digitized forms.
Author
Hunter, Joseph 1783-1861 [Edited by John W. Clay, F.S.A.]
Binding
Original publishers cloth
Publisher
LONDON For the Harleian Society First Edition 1894 -1896.