Regretfully, due to Covid-19, we have decided to cancel all fairs up until September.
Keep checking our website for updates.
OUR JULY ONLINE BOOK FAIR REMAINS OPEN SO DO CONTINUE TO BROWSE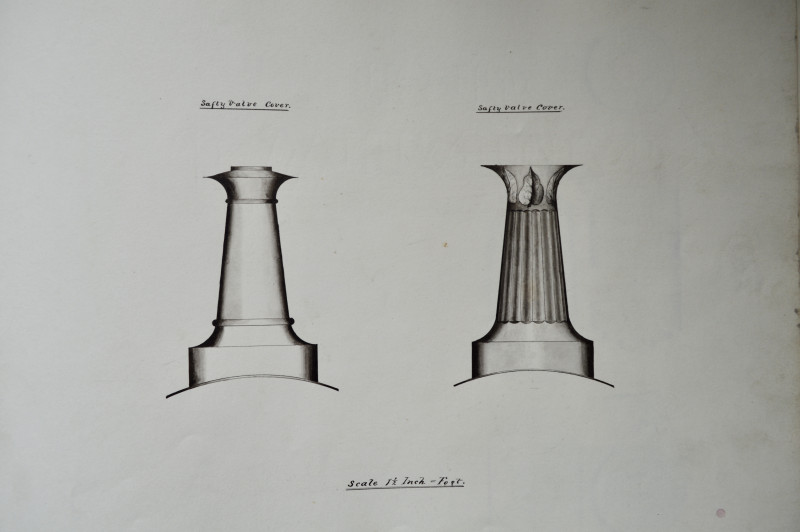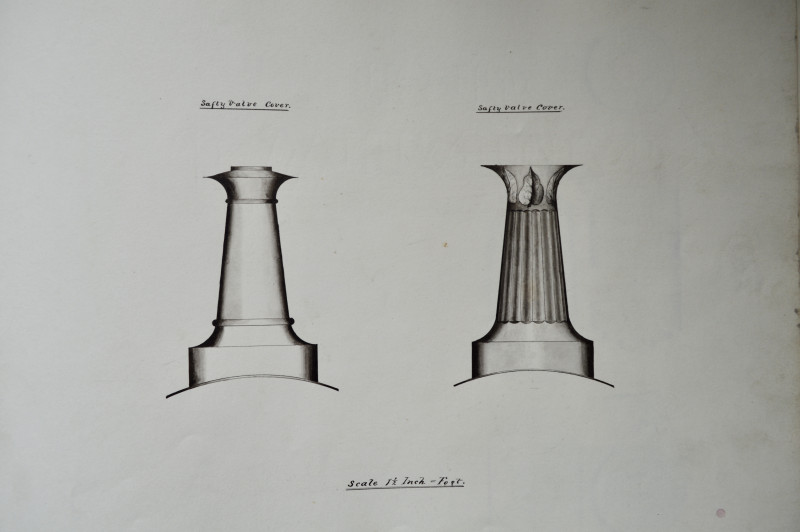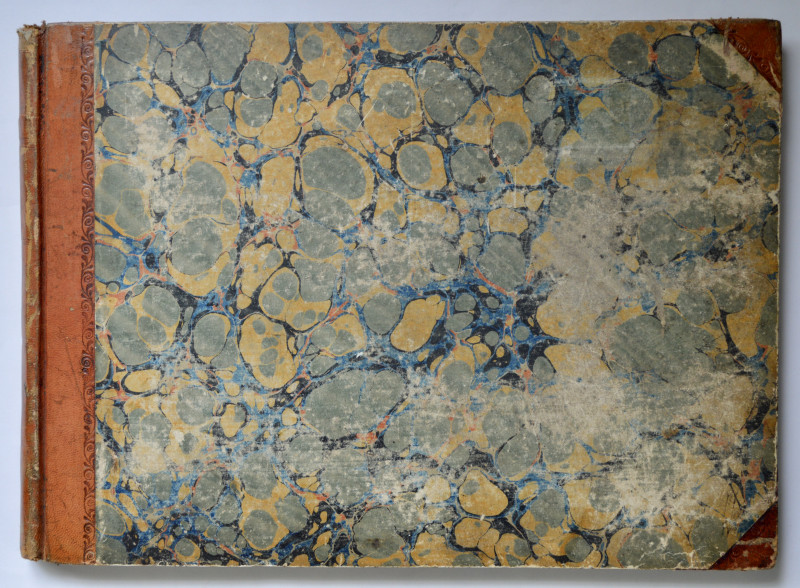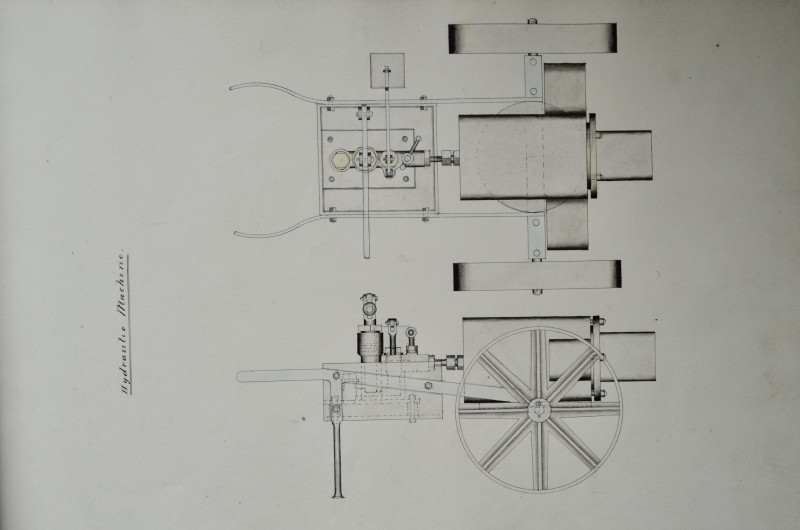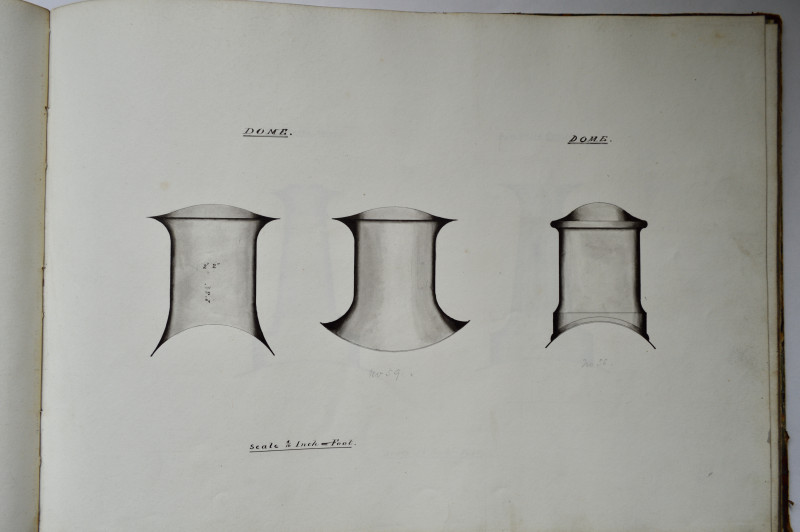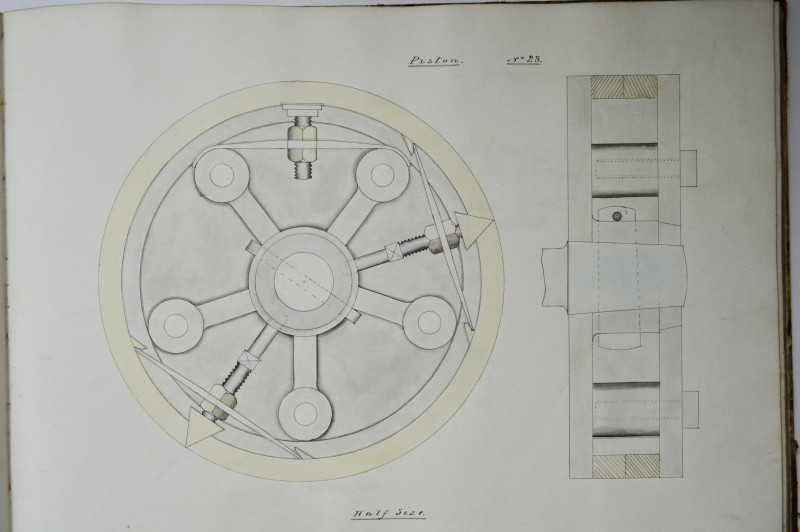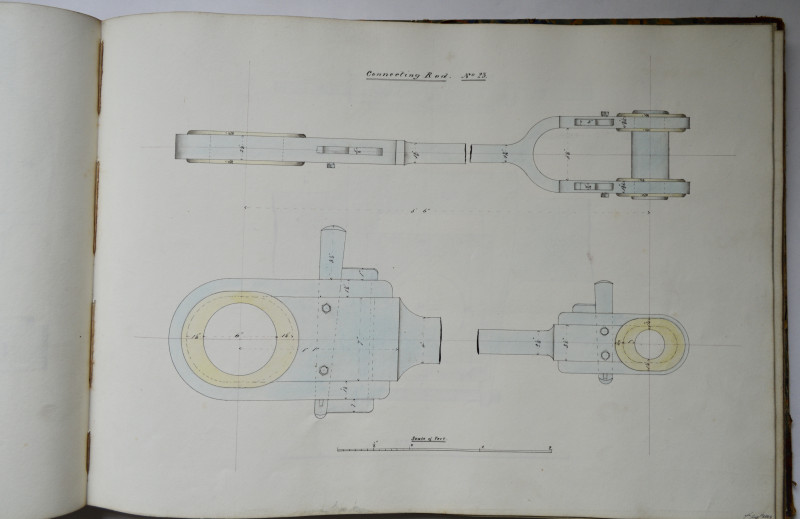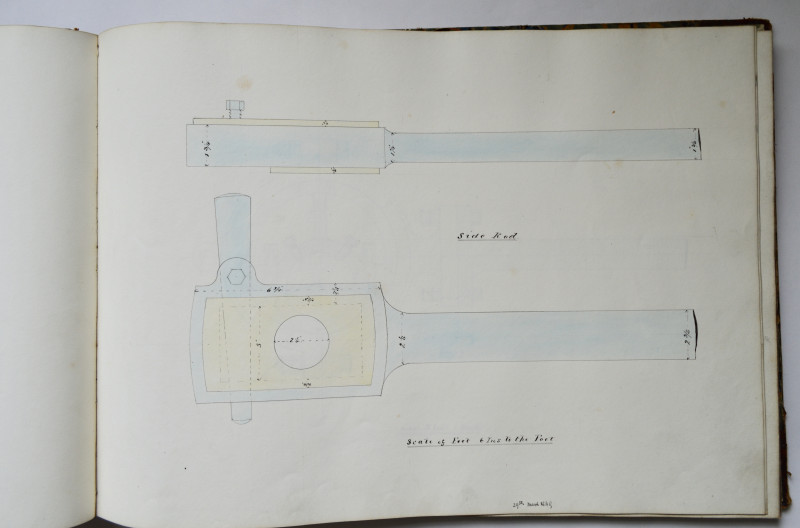 Book Description
A book of engineering drawings for parts of various locomotives produced by the A. Kitching engineering works in Darlington, Co. Durham. 1849 and earlier. Oblong folio. Pen and ink drawings, many with watercolour, on fifty-three sides of forty seven leaves, further blank leaves. A range of scales from a valve at full size to a boiler engine at 1/2 inch to the foot. Initial drawings are for engines 15, 16 and 17 and these are undated. Sketches for 19 and 20 locomotives (58 & 59 S.&D.R.) are dated January 1849. Drawings for nos. 21 and 22 engines are dated Feb 1849 and further drawing for nos. 19 and 20 follow in April. Drawings for No. 23 locomotive are dated August and September 1849 and then undated. The final drawings ending with a hydraulic machine are undated. The pages are 265mm x 365mm and the paper is watermarked J. Whatman, 1845. 'A Kitching. Engine Builder, Darlington' to front marbled endpapers, later label recording loan of the book by the family to Whessoe Library. Half leather binding over marbled boards (binding rubbed and worn with some restoration to spine).
Dealer Notes
Alfred Kitching (1808 - 1882), a Quaker industrialist, was a partner with his brother William, in W. & A. Kitching at the Hope Town Foundry in Darlington where locomotives were built for the Stockton and Darlington Railway including engines designed by Timothy Hackworth. In 1845 he bought out his brother and operated as A. Kitching. In 1860, The S.&D.R. took their maintenance in-house and purchased the Hope Town Foundry. The remaining parts of the business passed to Kitching's cousin, Charles I'Anson who moved to a foundry at Whessoe, the Whessoe company still operates today. Alfred Kitching became mayor of Darlington in 1870.
It is not known whether the engine numbers relate to engines previously built or if the designs are for engines being built at the time and numbering started again with the new company (note how 19 and 20 are S.&D.R. 58 & 59). Tomlinson discusses a 'Hackworth' engine built in 1851. Ahrons describes and illustrates a number of engines built by both Kitching companies, including the 'Derwent' class built from 1845 to 1848 and the 'Woodlands' built in 1848 for the S.&D.R. A more extensive list of engines built is provided by Grace's Guide - https://www.gracesguide.co.uk/W._and_A._Kitching
(Tomlinson, W.W., The North Eastern Railway, Its Rise and Development [1914])
(Ahrons, E.L., The British Steam Railway Locomotive, 1825-1925, [1927])
Author
A. Kitching, Engine Builder, Darlington
Friends of the PBFA
For £10 get free access to our fairs, updates from the PBFA and much more.