Dissertation on Lime, and its use and abuse in Agriculture, embracing a view of its chemical effects, illustrated by collateral remarks and observations.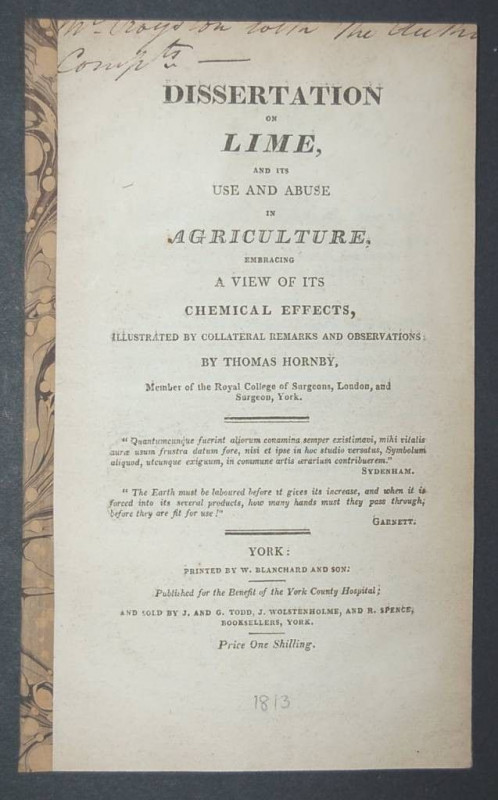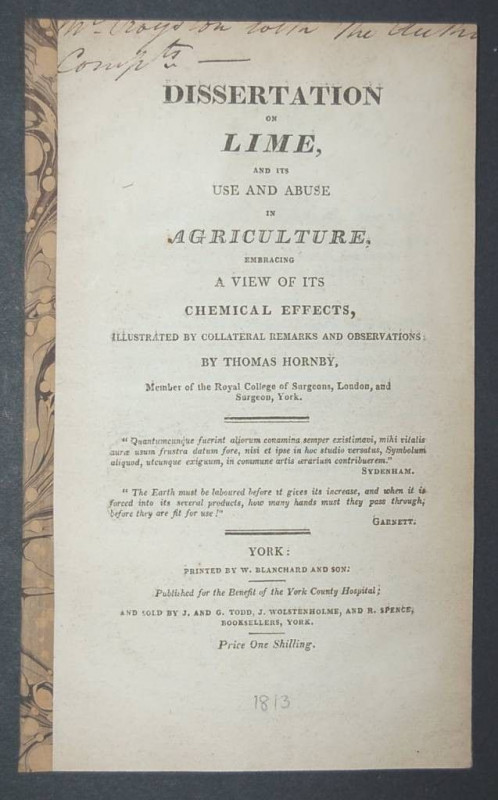 Book Description
First edition, 27, [1]pp., presentation inscription from the author at head of title-page (slightly cropped), text lightly age toned, disbound.
Dealer Notes
The rare first edition by the York surgeon who was a member of the Royal College of Surgeons. "I have been unable to find a copy of the first edition... the second edition of which was printed by J. Harding, 8vo, London 1814, a third edition being issued by the same printer in 1821... dismissed as "not likely to have added much to the knowledge of the subject". Perhaps that was not the object. It may only have been to advise a limited public of what he thought. Hornby was a friend of Dr. Hunter, and he had a very real appreciation of the value of the developing science of chemistry to the farmer."—Fussell.

No first edition recorded on Copac; OCLC locates the National Agricultural Library (America) & Institute of Social Studies (The Netherlands) copies only.
Publisher
York: Printed by W. Blanchard and Son, for the Benefit of the York County Hospital,